This gorgeous little corset style dress was the prize on Just 4 Fun's MM board the other day.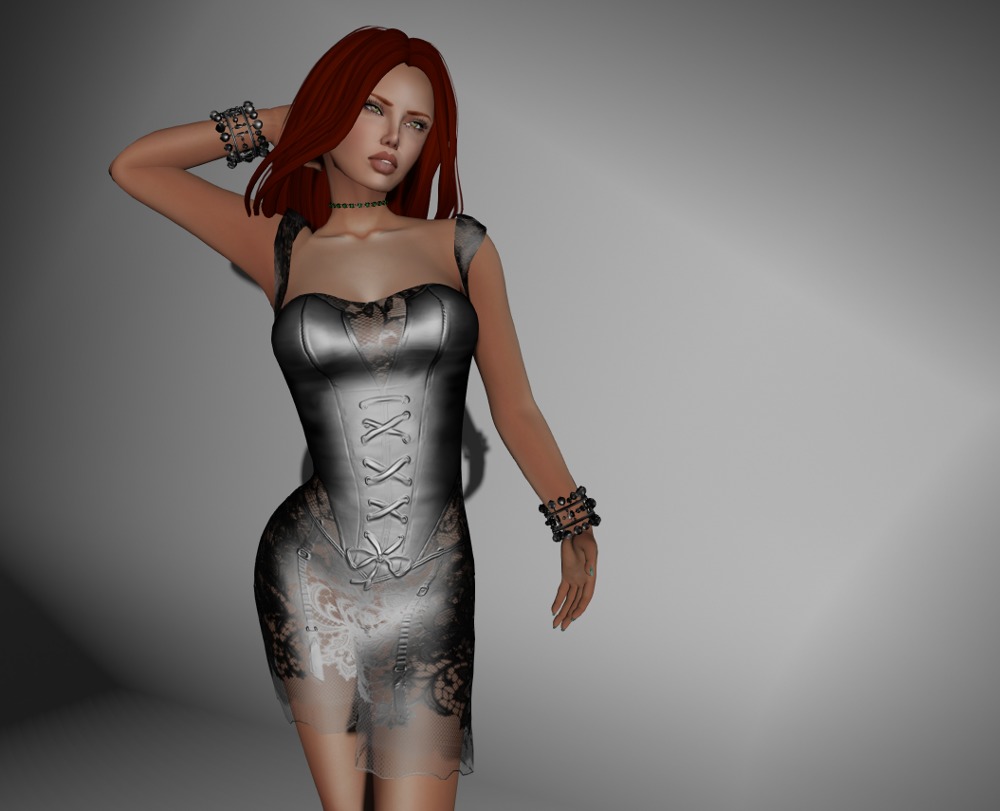 It comes in standard mesh sizes plus fitmesh for Lara, Physique, and Hourglass.  You definitely won't want to wear an alpha with this, which is a good thing as the pack doesn't include one 🙂
What is included in the pack though are the pearl bracelets (no resize script unfortunately) and the heels for Slink Highs.  A very nice MM prize!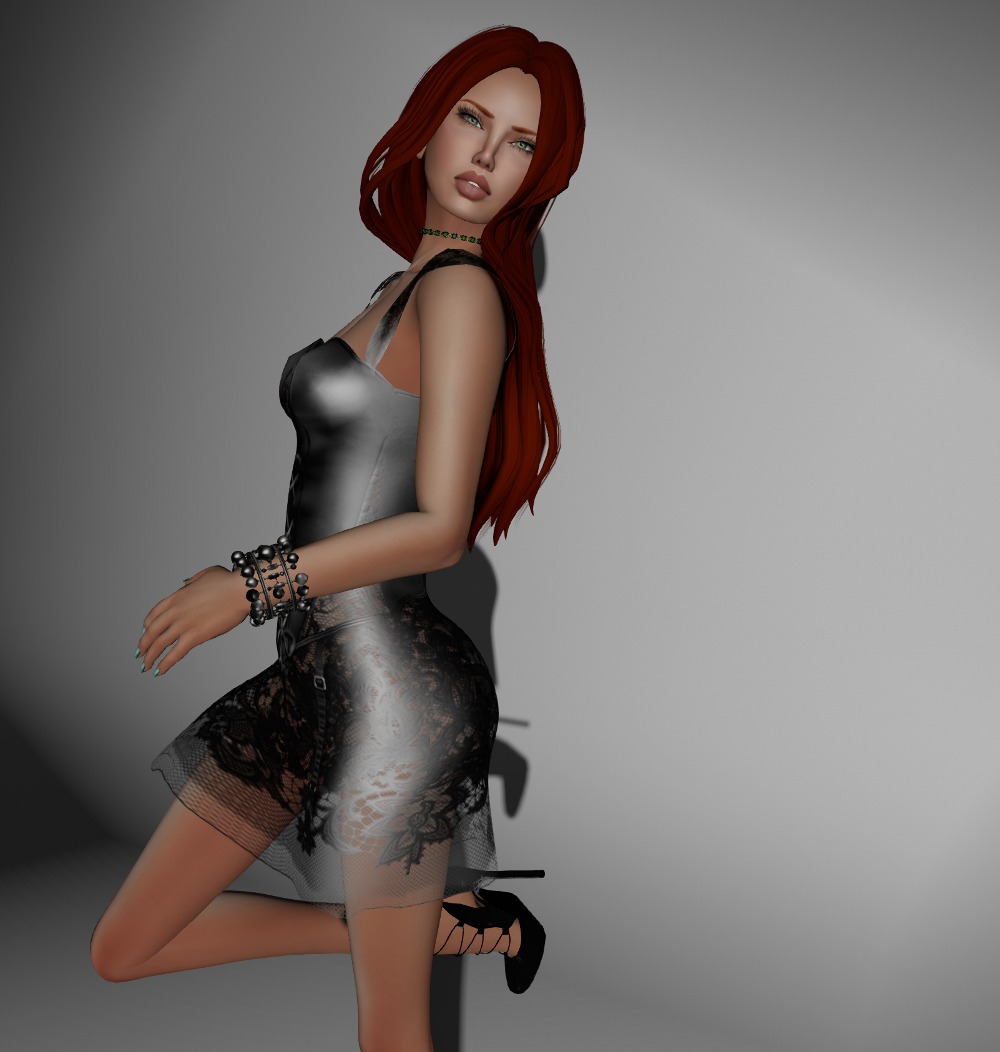 As you can see the dress is materials enabled.  You can hopefully get some idea of the varying light play on it from these photos.  Under standard lighting (not projector lights as I'm using here) it looks much more black than silver.