A little lace, stockings and gloves from Carrie's Lingerie, a bit of moonlight… a little wine and the right company, and that makes for a lovely evening.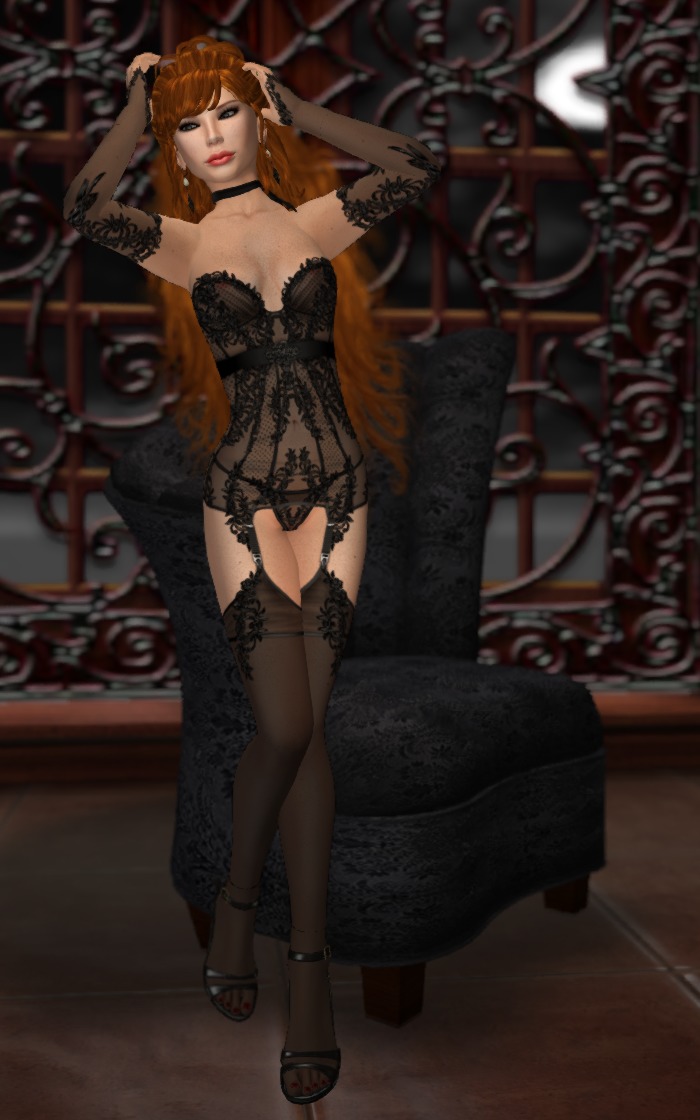 Catty Polka is a beautiful Omega applier/SL standard layer lingerie set in six lovely accent colours.  And as usual, each part is individually selectable.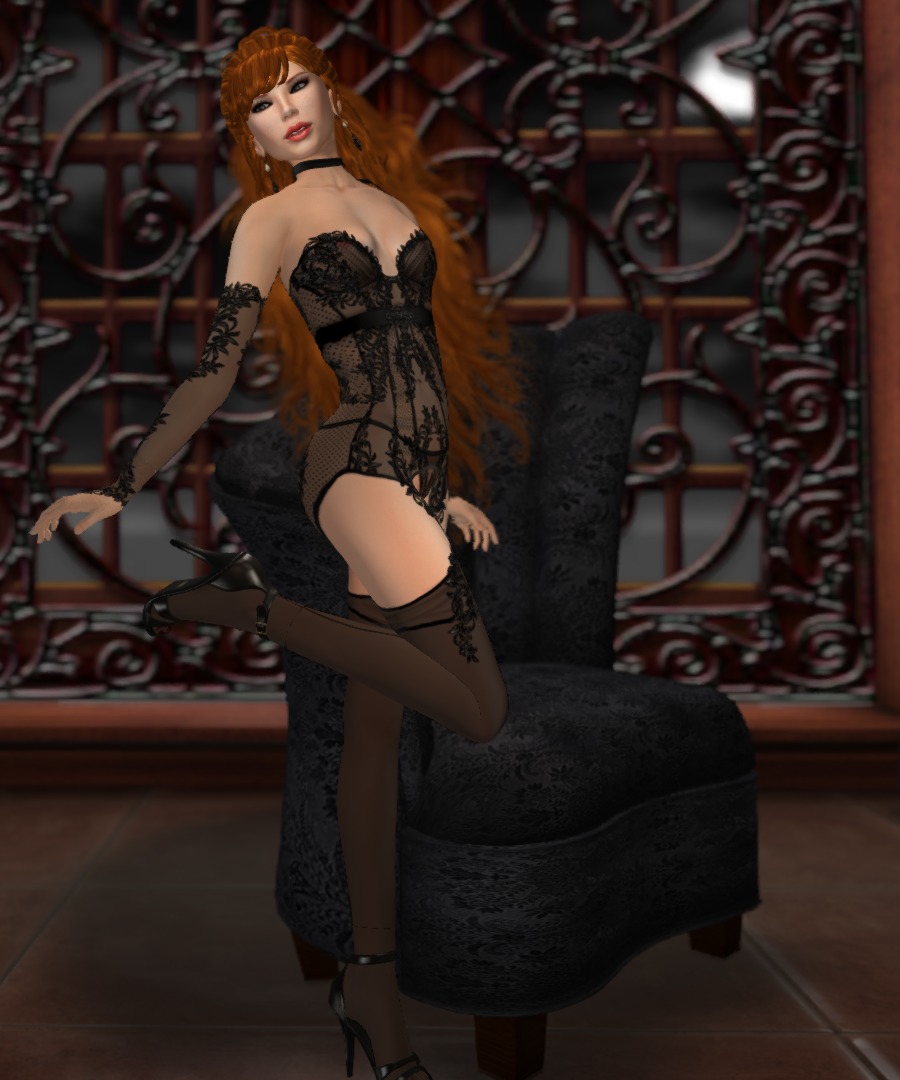 My favourite ribbon from .wound and Tantalize earrings from Dressed by Lexi complete the look.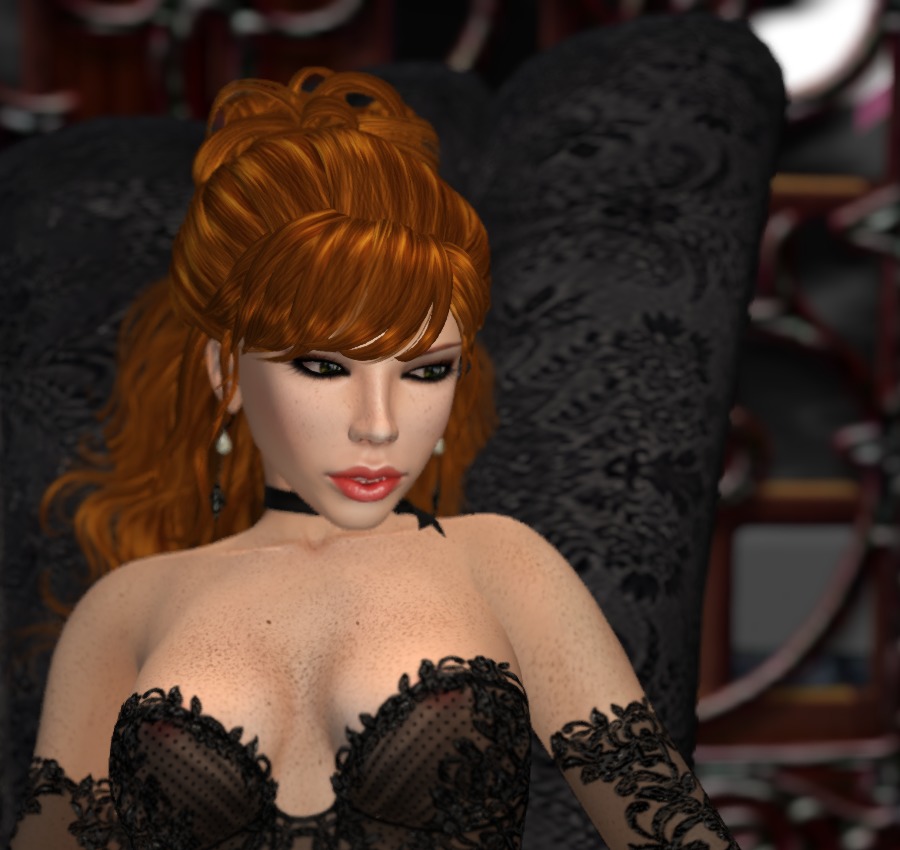 Now… as sexy as this is, won't you help me out of it?
It's always fun to see what new sexy designs Carrie's has for us.  Stop by and take a look!
Mahalo — a hui hou!