Sometimes when I'm looking for locations I'll come across an RP sim that sounds and looks promising, but I never want to intrude on the sim owner and the people role playing there by running around doing photography with lights and stuff.  Shooting this panther outfit from Catseye, I came across a really well done sim called Shadow Moon Jungle, and I TPed there only to see a huge list of rules.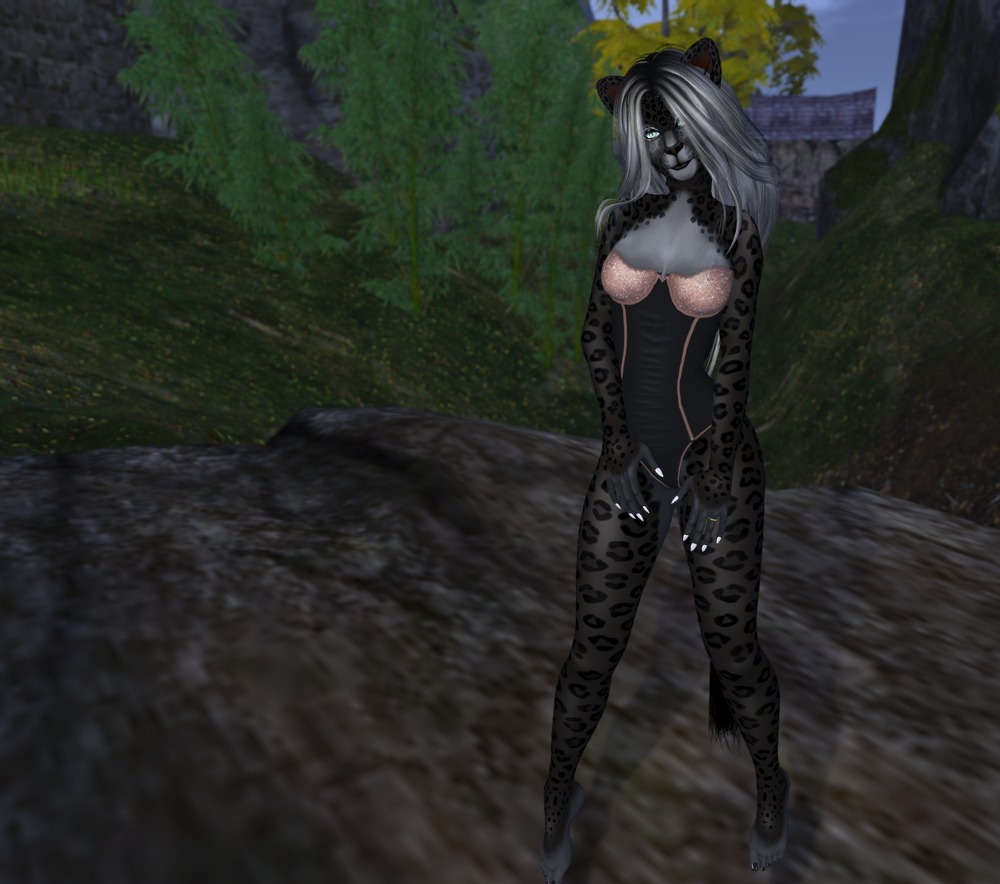 As there was no one there, I was quickly scouting a location when I got an IM from one of the people that had just arrived, and I asked her if it was OK to shoot, and she graciously said "yes".  So thanks for the location Zara!  I hope you like the pics 🙂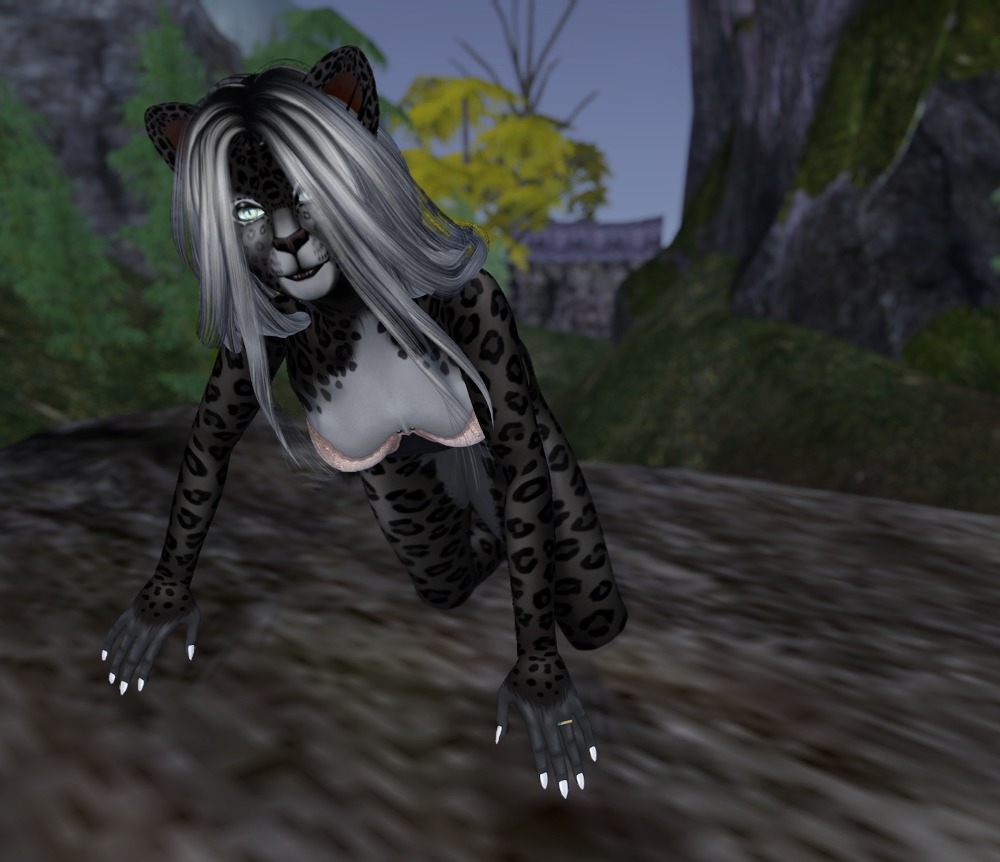 This outfit, like everything Caty over at Catseye does, is really well done.  The textures, ears, tail, and even a shape, are all just wonderful.  All I had to do was add some suitable eyes, a hairstyle, and switch to stiletto nails, et voilà!
Included in the pack are skins for both males and females in system and with Omega appliers, a set of panther ears and a set of leopard ears, the tail, and male and female shapes.