I wrote a while ago about the importance of colour.. and it seemed, even then, to be somewhat of a trite statement.  But it's still so true.  I got this lovely little dress combo from Spyralle, and in the daylight hours, the iridescence didn't make up for the grey… and fortunately I held on to it.  But oh oh oh — a dark angel / dark fae theme at my favourite girls' club?  All of a sudden, Thornweaver Dusk took on new life!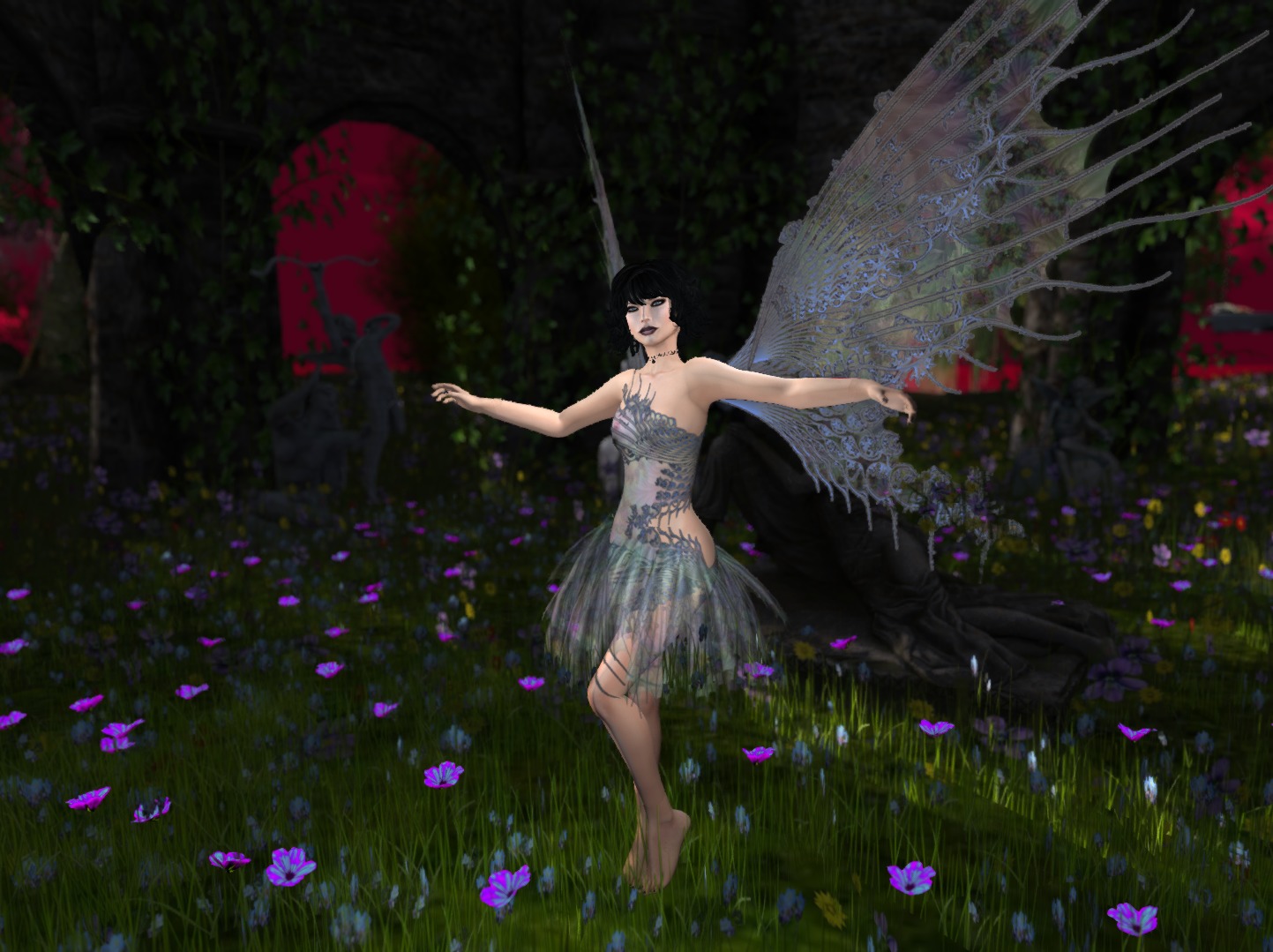 Thornweaver features Omega appliers / standard SL clothing layers and a few different flexi skirt options.  It feels just painted on (in a good way), and the subtle colour gives a perfect iridescence.  The matching wings are unscripted, but just the right amount of flexi to flutter as you walk or dance.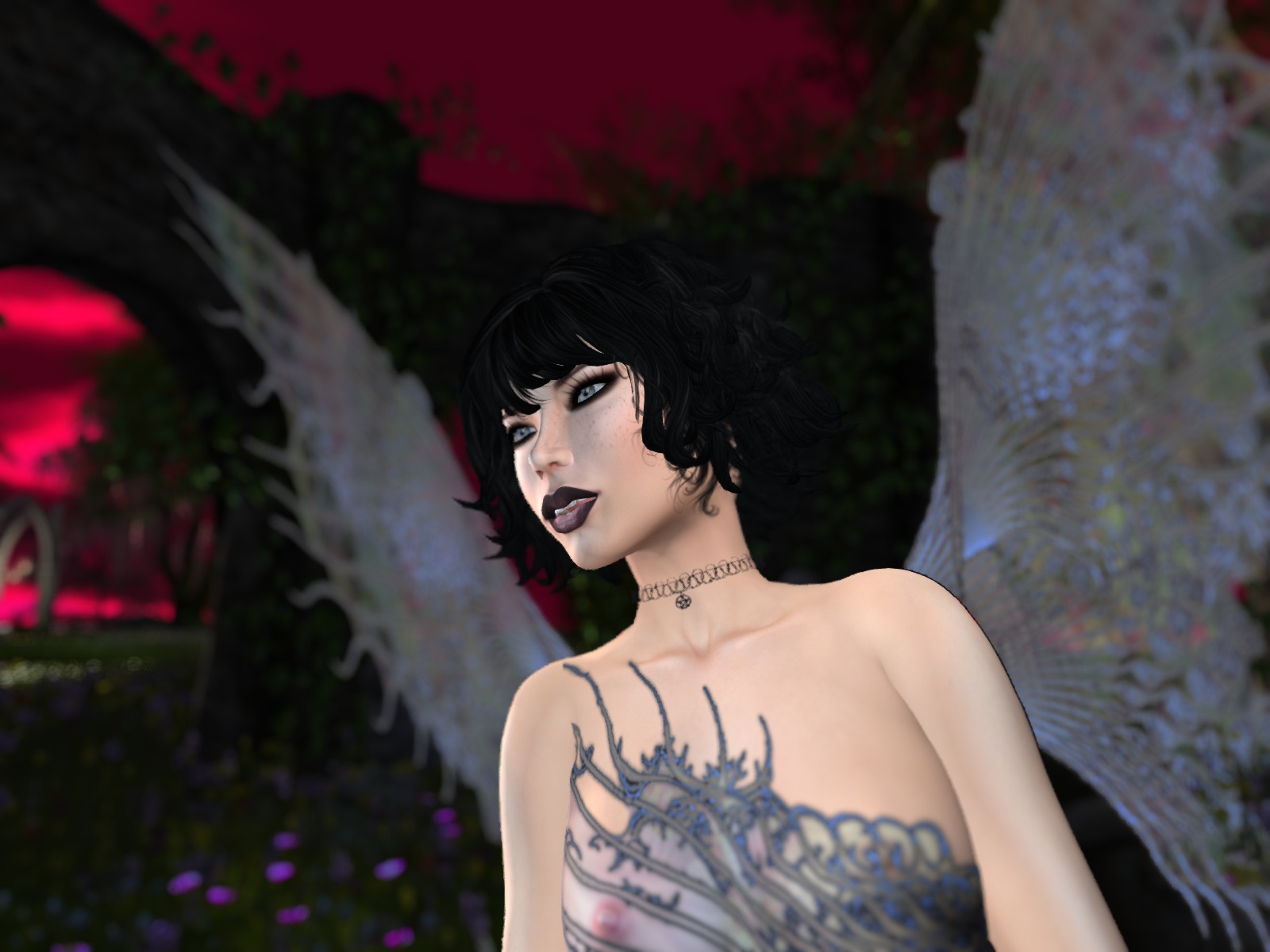 A change of hair, a change of makeup… a change of mood?  And a new pet, perhaps….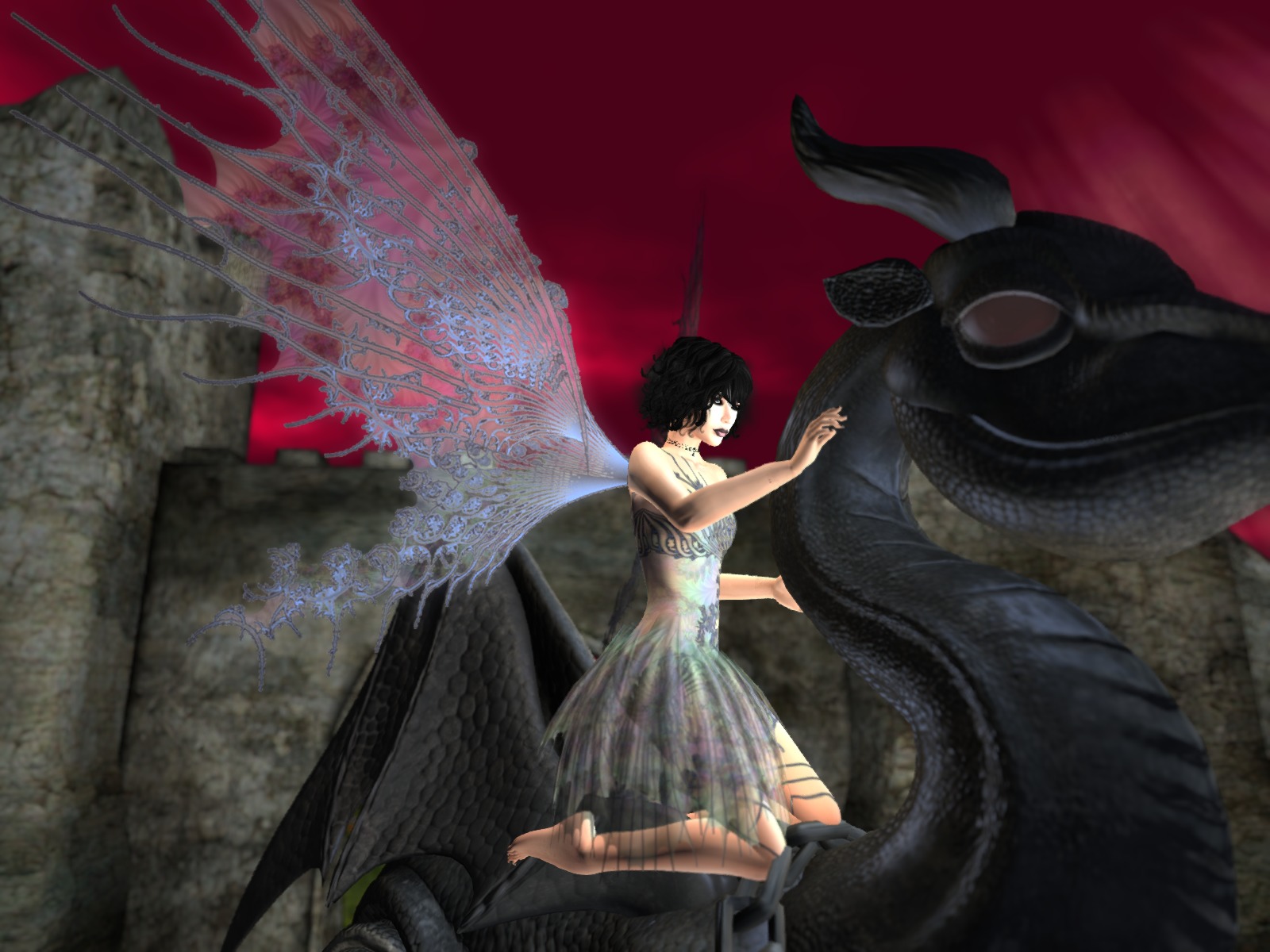 If you don't mind, I need to go take my new… friend… for a walk… erm… flight.
Mahalo!  A hui hou!