Okay, something I don't do enough of — assemble outfits from components!  This was a lot of fun, though, and features a few new goodies and a few old ones that I found in my inventory.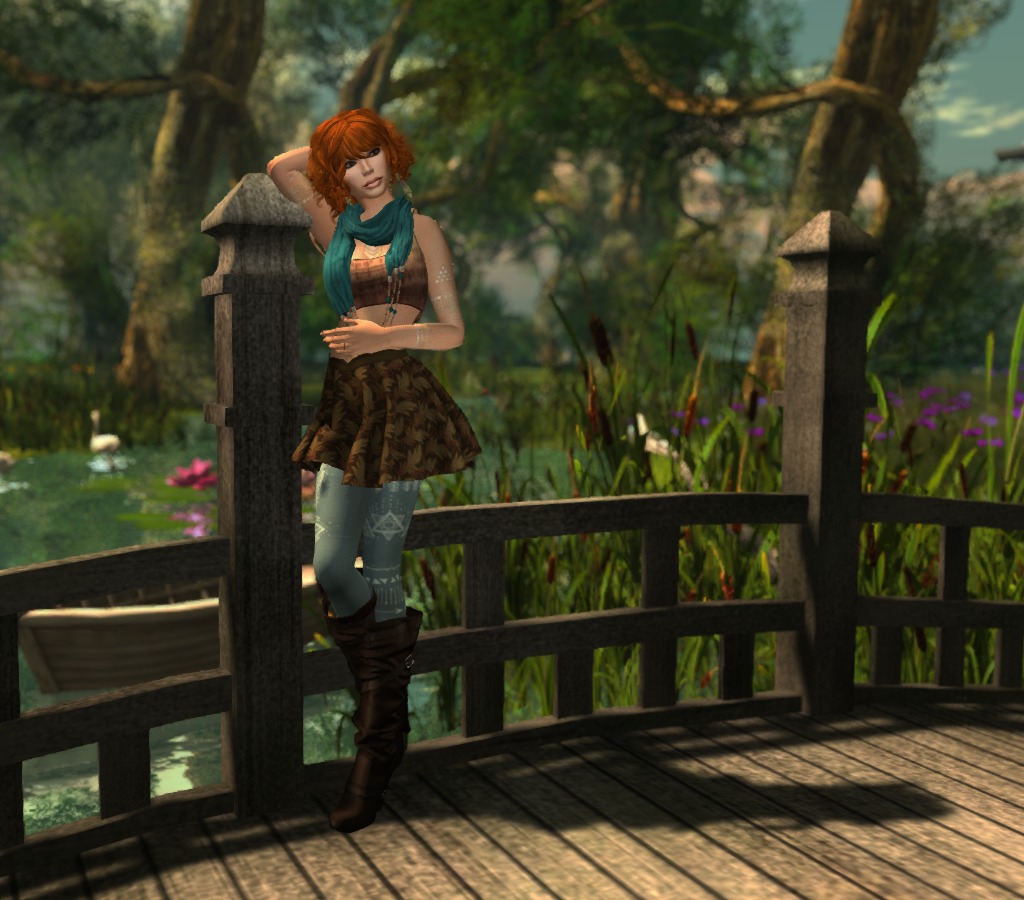 The two Alaska Metro items come from the Spoonful of Sugar 2017 Spring Festival going on right now!  The Foil Flash tattoo gacha comes in ten different placements over the torso, arms and legs.  The rare features all ten on one layer for your convenience.  I think I found a new fave tattoo!
A different shade for the Petite Mort scarf — melon — and taupe leggings.  Petite Mort's Gypsy beaded scarf is gorgeous, and comes in several lovely colours.  It's a perfect accent piece!
All I want to do is savour the taste of that kiss goodnight.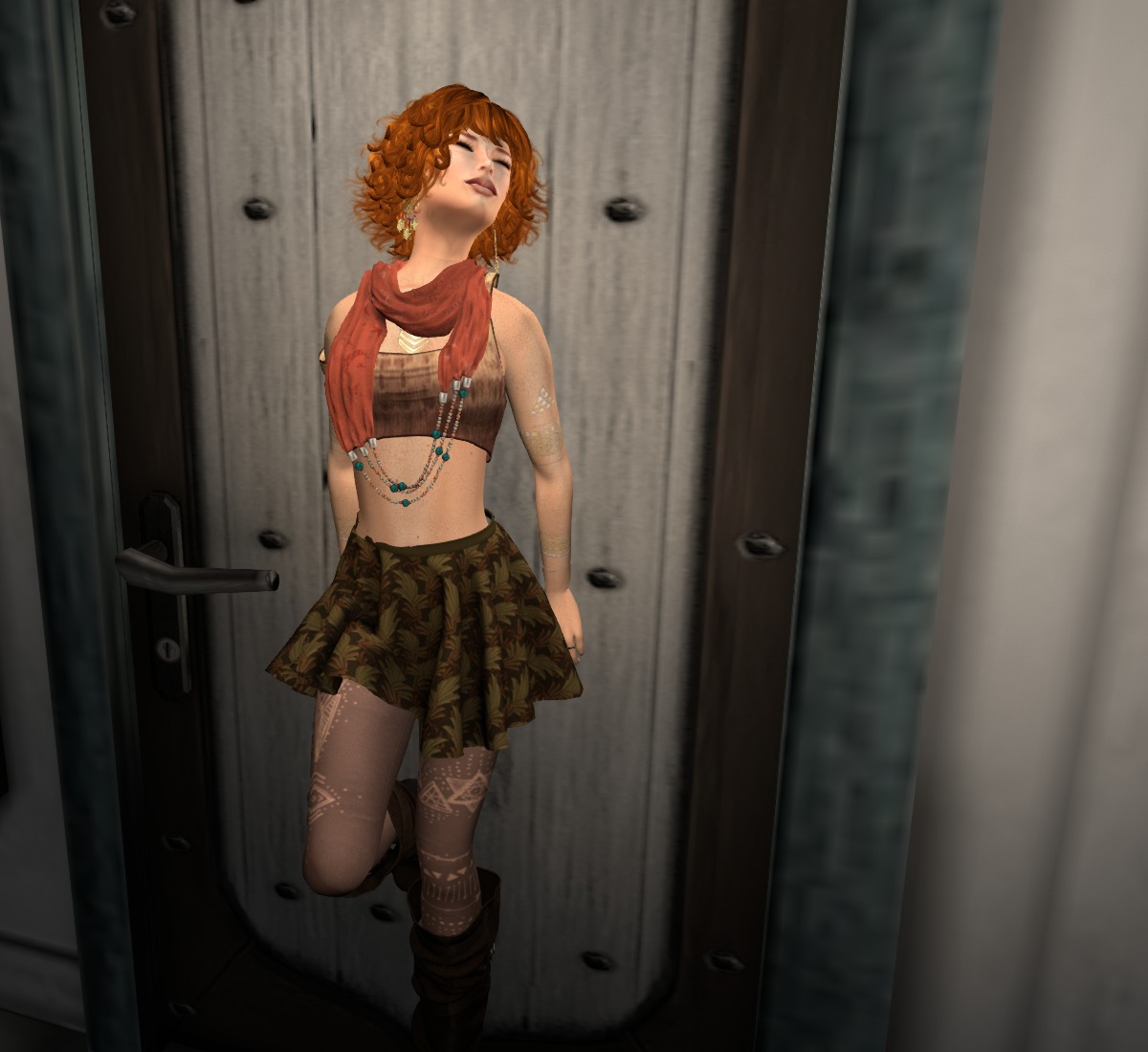 So… the question is, what will you put together today?
Mahalo!  A hui hou!