With the change in the seasons, Tres Chic starts today, and Petite Mort has two lovely exclusives just for the occasion!
Lara is a lovely mesh dress in fitmesh for Maitreya Lara, SLink Physique and Hourglass and the standard SL avi.  It comes in six lovely colours, two of which I'll show you today.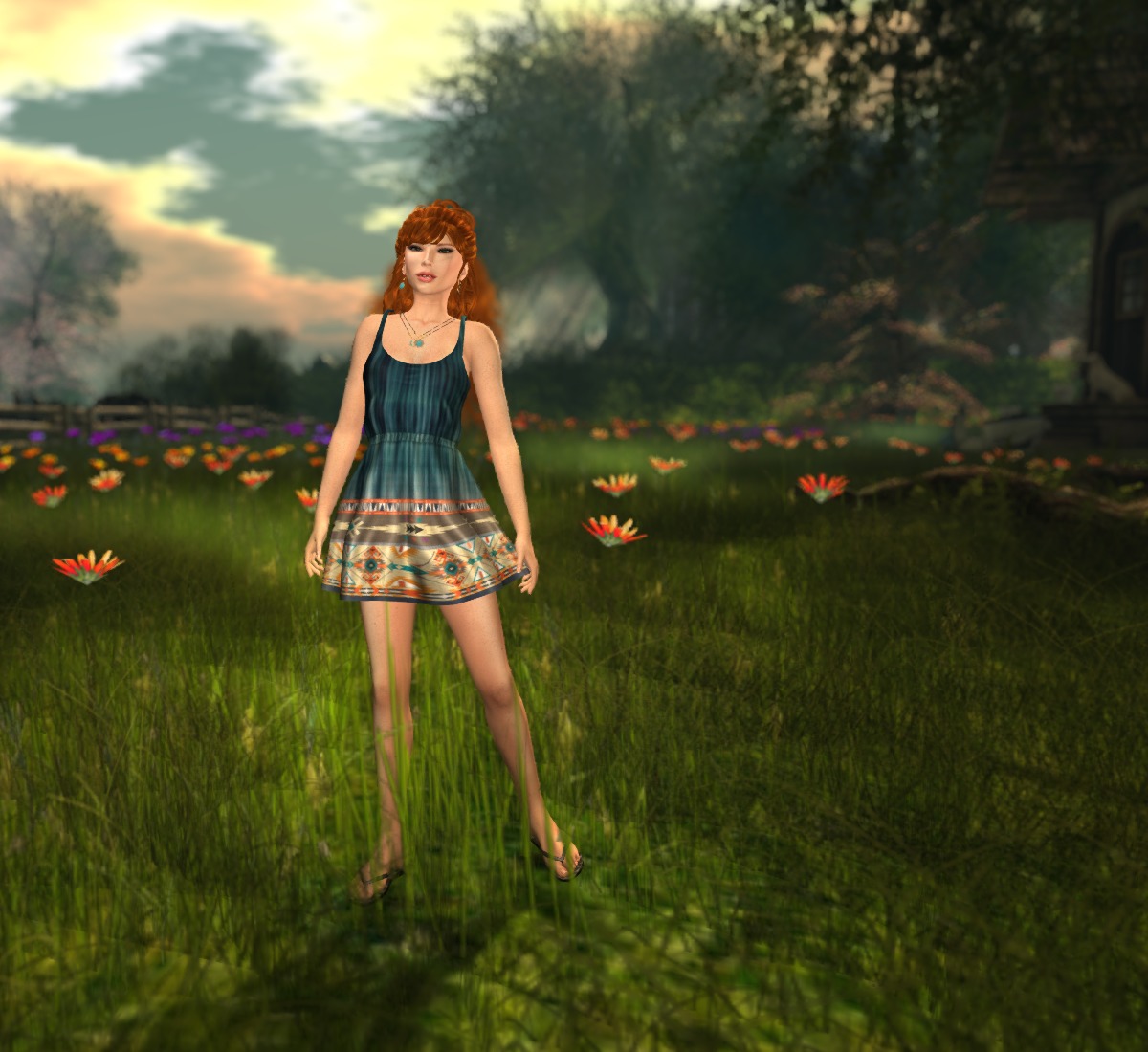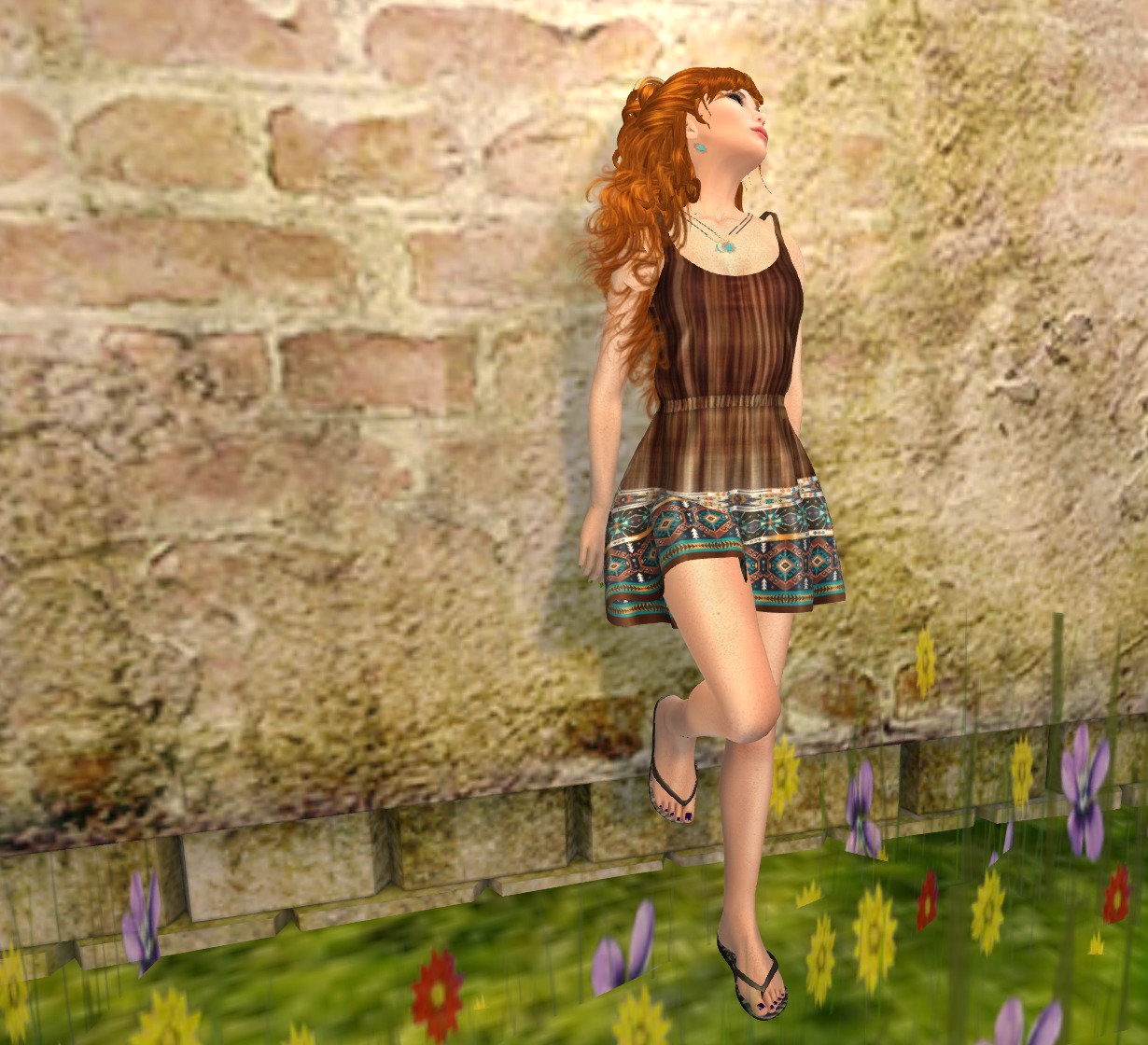 Melora Frost at Petite Mort really does such a lovely job with textures.  Her tastes fit perfectly with my wardrobe!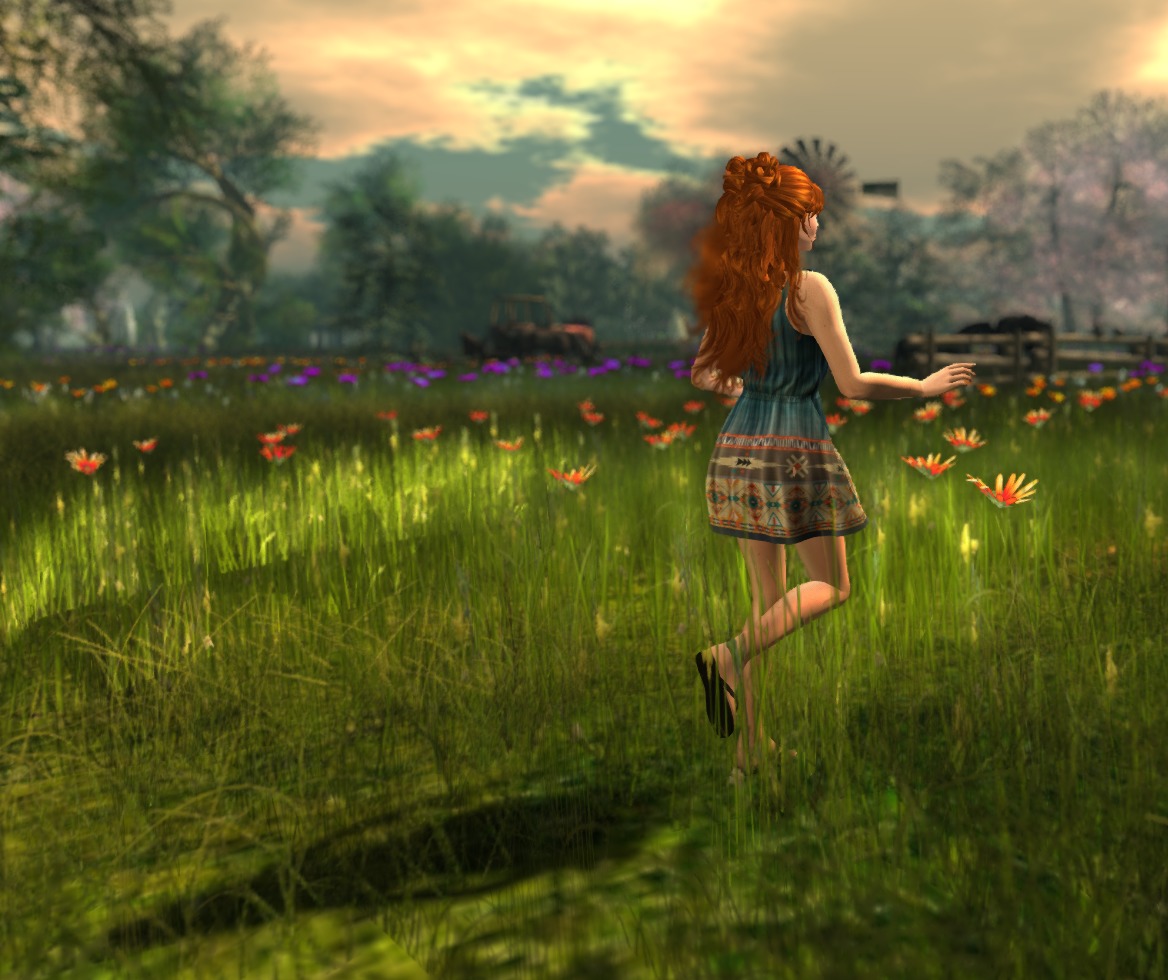 If you haven't visited Petite Mort before, you simply must.  Melora has a wonderful eye for the bohemian style.  Stop by Tres Chic and check out the exclusives — and the rest of the market — there are so many wonderful things to see!  Don't dawdle, Tres Chic is only around for a limited time!
Mahalo!  A hui hou!