While running around slapping MM boards yesterday, this hippie style tunic caught my eye, and it was love at first sight!  I had to get it, and for L$50, it was a bargain!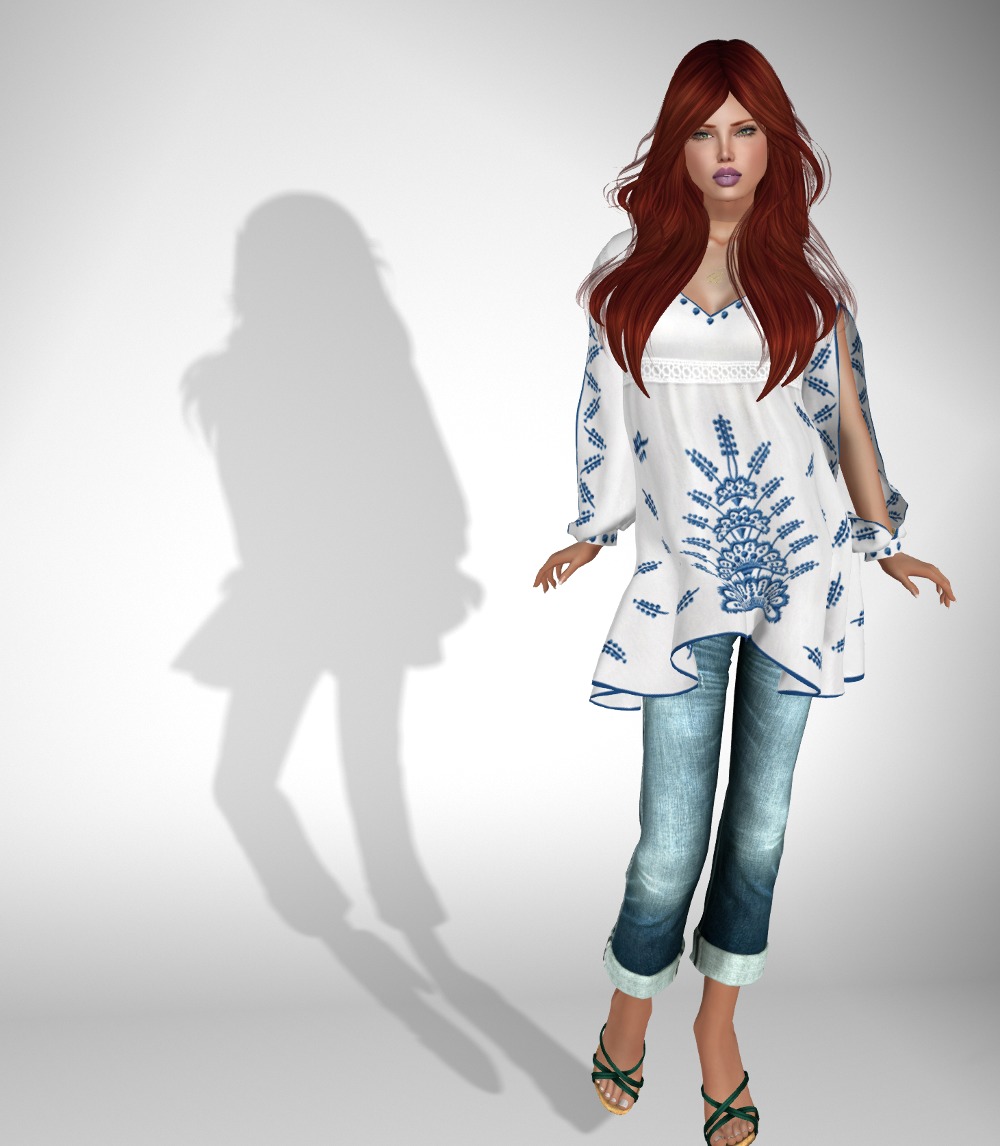 It's standard rigged mesh, but with careful choice of alphas, it works beautifully on Lara!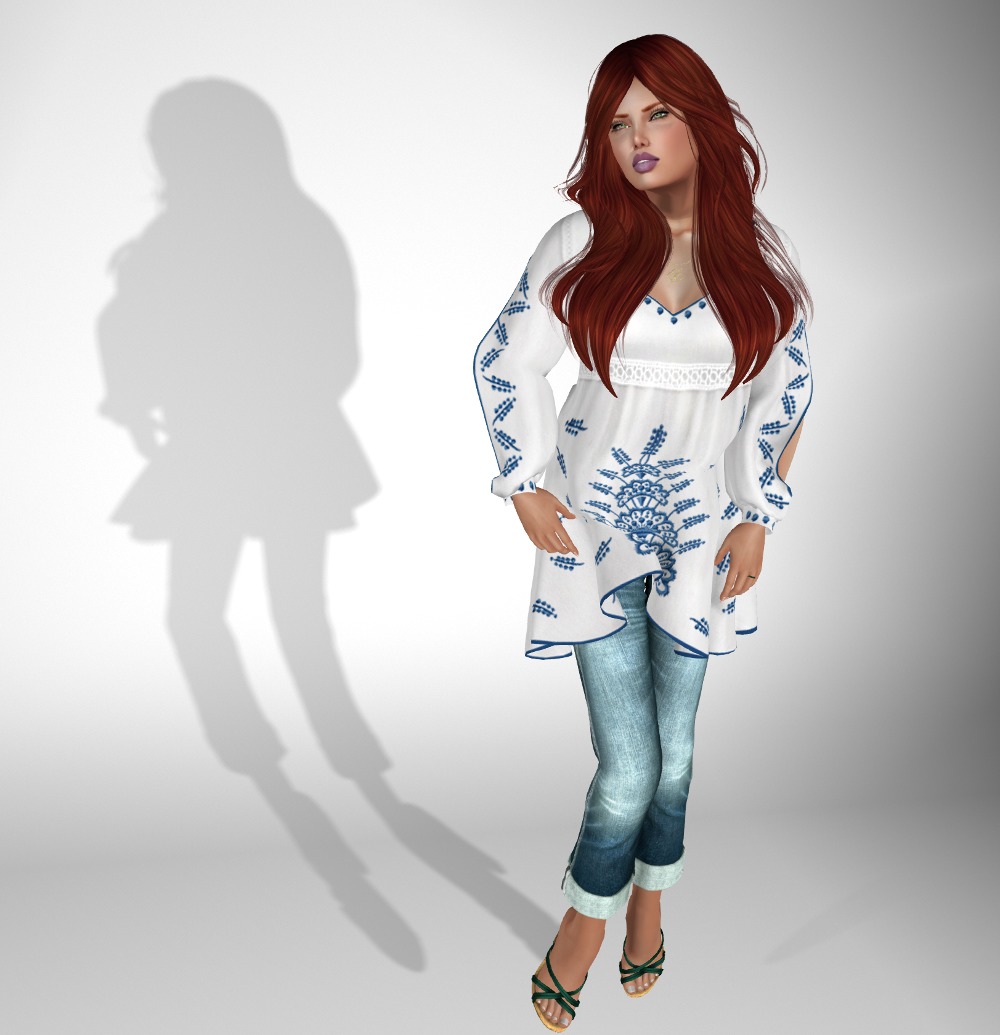 I love the shoulder to wrist cutout sleeves, they make the tunic something special, don't you think?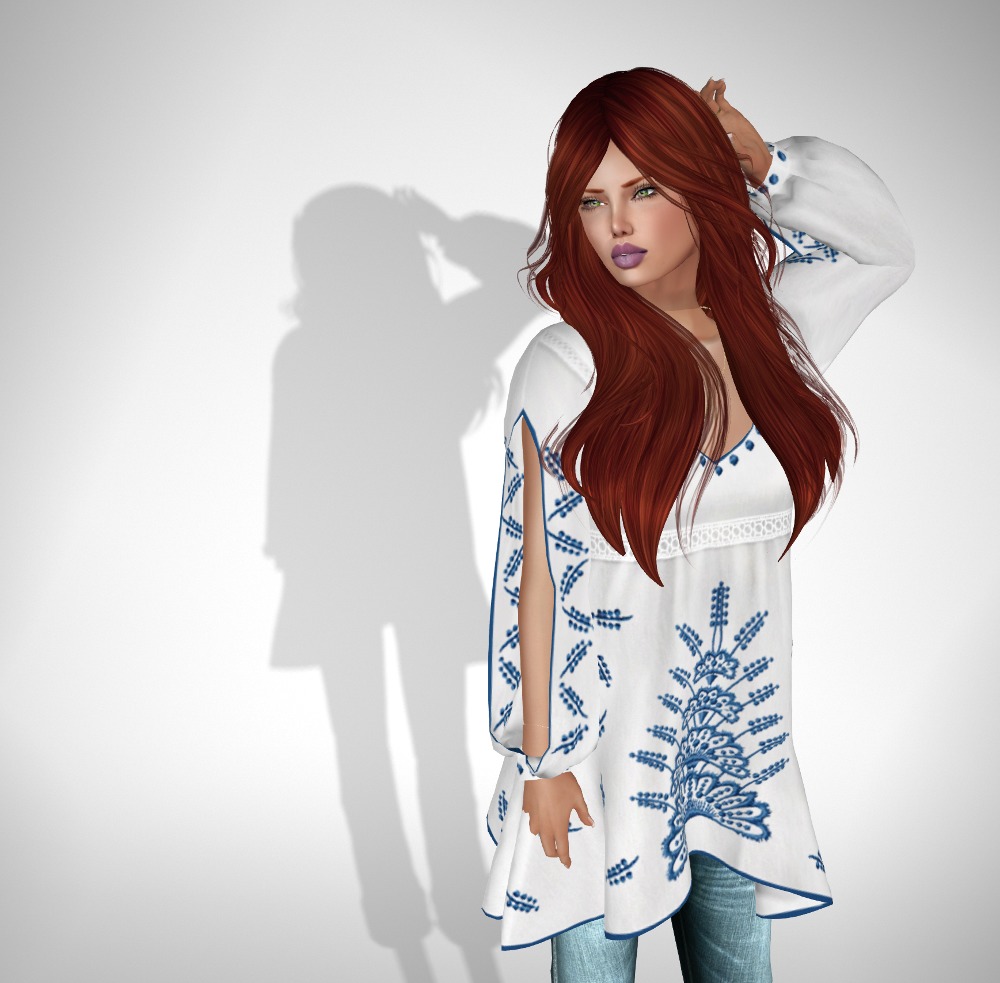 \