We had a crazy outfit contest in Eden on the weekend.  I was struggling to come up with something original instead of the normal silly hats and stuff, so I was browsing the marketplace and came across this awesome owl/harpy outfit!  For the usual outfits we see at Eden, I thought it would qualify as pretty crazy hehe.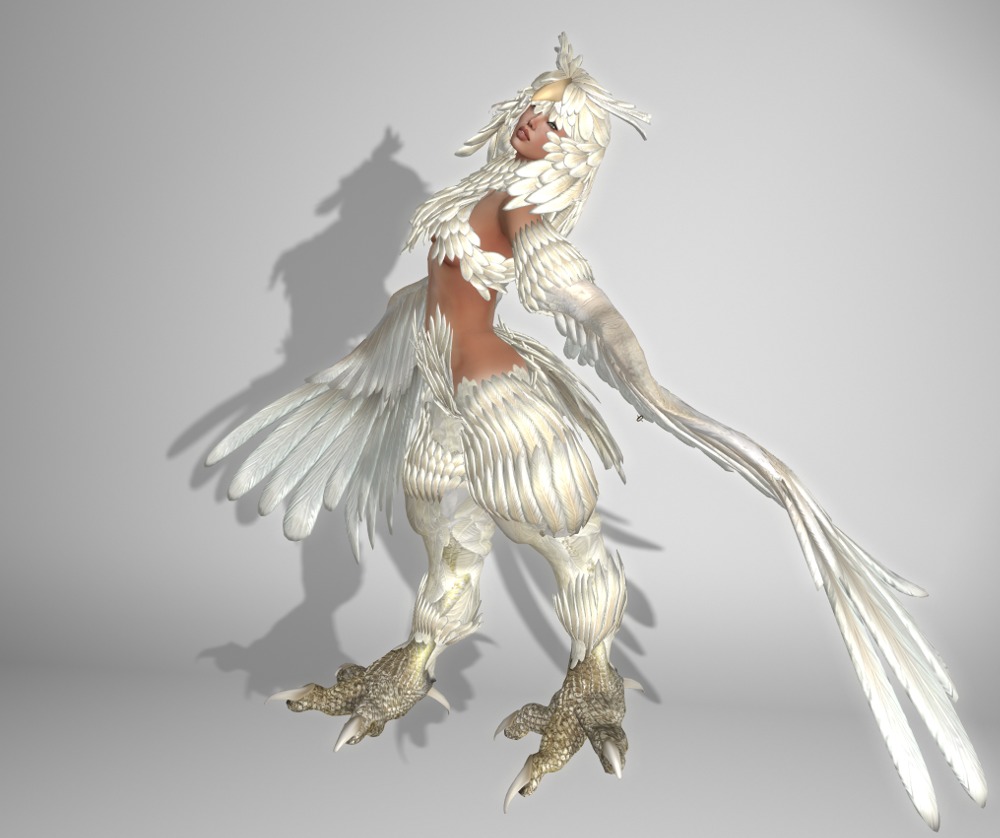 There was no demo for this, so I crossed my fingers and hoped, and wow it turned out nicely!  Firstly, the outfit is really only suitable for a system body as there are no appliers, but for this it hardly matters.  There are modesty patches on system that are tintable, or as you can see here, I'm wearing the feathered texture pants that comes in the package.  The legs and wings are rigged mesh so you can't resize them (but there are alphas for your legs and arms, or you can chose to wear system layer socks and gloves in the same feather texture as the pants, so it doesn't really matter).  The chest, pelvis, collar. and tail pieces are all non-rigged mesh, so you can get some adjustment to suit your shape.
The hairpiece comes in both rigged and non-rigged mesh, so again, it should be easy to get a fit.  And all this added up to only 55,000 complexity, even with the materials enabled textures!  Wow.
I think this is a fabulous outfit, and I'll certainly be looking for an opportunity to show it off again!
Now, how about an action shot? 🙂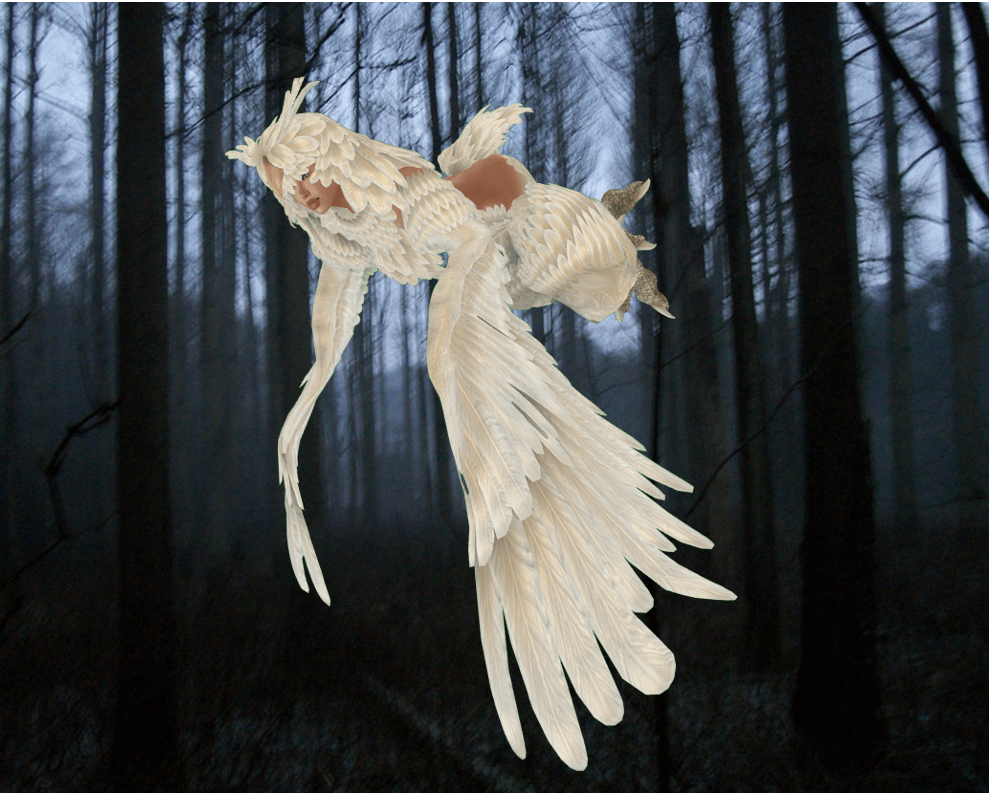 Outfit: Owl Harpy Lady by Bare Rose