This is a really nice little dress from an unexpected source – Zombie Suicide!  ZS usually goes in for much more edgy designs than this pretty dress.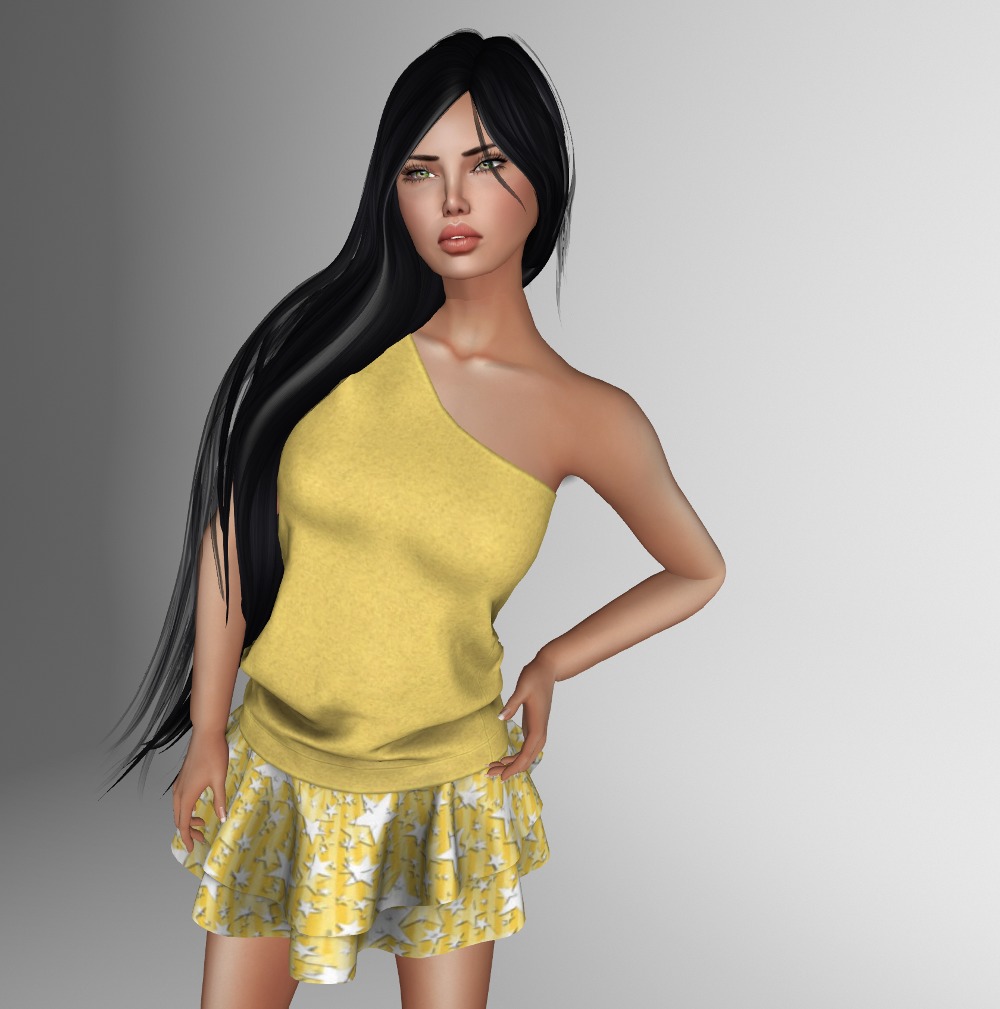 The dress is in standard sizes plus fitmesh for Belleza, Slink Physique and Hourglass, and Maitreya.  There is a tiny mesh breakthrough on the front of the skirt in certain poses, but it's nothing drastic.  As it's mesh from the skirt breaking though, you can't correct it with an alpha.
I want to highlight my hairstyle too.  I like dancing on the beach at the end of the day, and one day while I was dancing, a girl walked up and started a conversation with me.  She was wearing this hairstyle from eXxEsS and after admiring it, I just had to go and try a demo!  As you can see, I ended up getting it, and it's my favorite long long hair.  The amazing thing is for just L$199, you get two versions, one with materials enabled and one without, plus you get a 56 (yes fifty six!) single color HUD.  The colors cover enough naturals so that most people will be happy no matter what your normal color is, plus nine or ten single color tints such a blue, pink, purple, and well, you get the idea!
There is a "B" version of the hairstyle too, if you want multi-tones.
This is a very versatile hairstyle, and works well with nearly any casual outfit.