Some nice new things to show you today!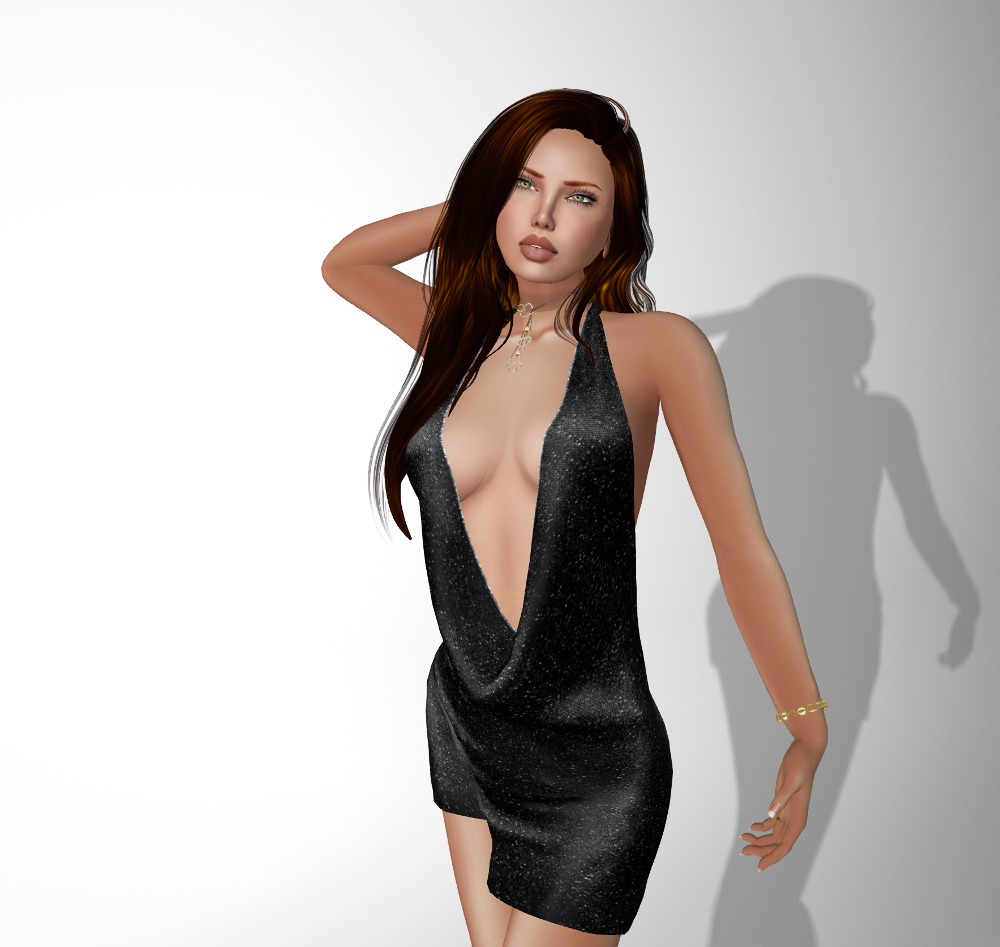 The mesh for this dress is unremarkable being very similar to other dresses I have, but the texturing is really well done, with some fantastic materials texturing to make it glitter nicely.  It really highlights where the dress is folded.  As it's fitmesh (versions for *takes deep breath* Belleza Freya, Isis, Venus, Ebody, Maitreya, Slink Physique, Hourglass, Tonic Curvy, Fine, and TMP) it moves and shimmers really nicely!  FAC has done a great job, and to top it off, have included a six color HUD with it too!
Next, while I've had this hairstyle for some time (wow over a year!), I'm not sure I've ever worn it before for a photo shoot.  It's rigged mesh and has a seven color HUD.  This is the only red in there, but it's sort of close to my color 🙂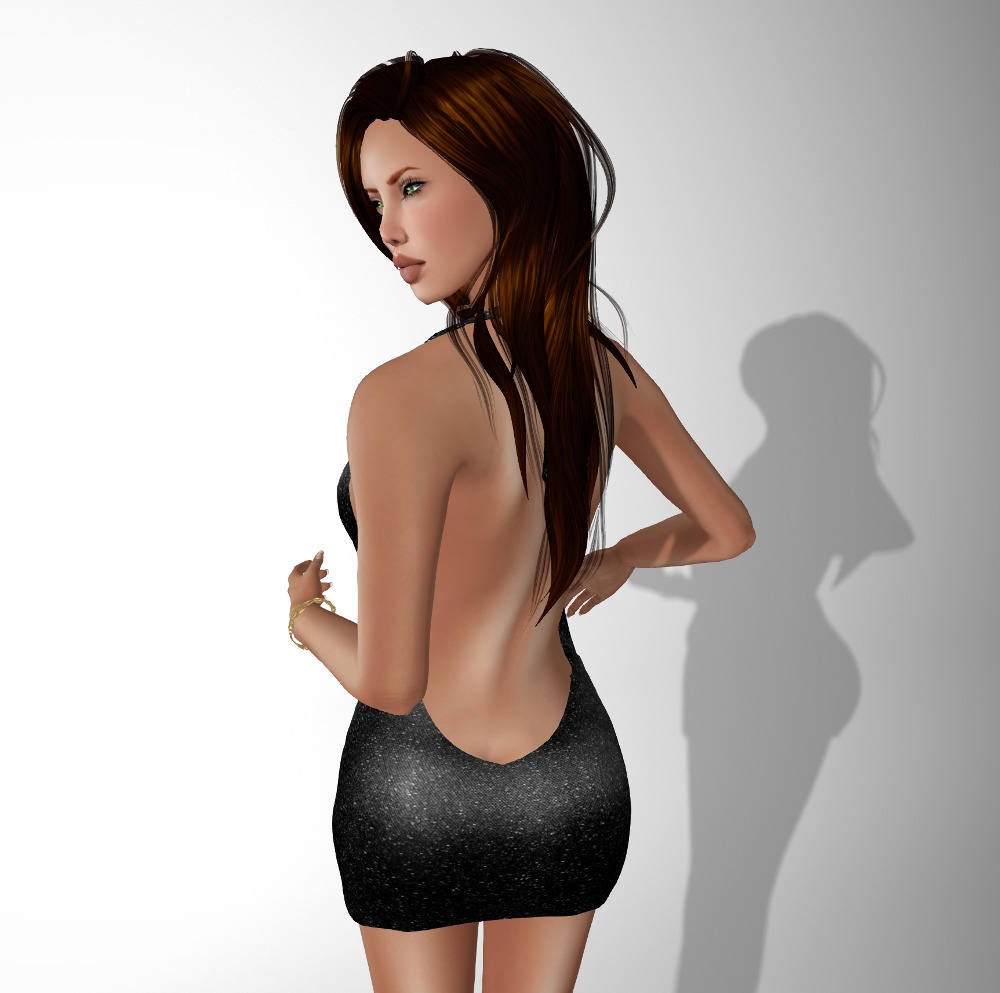 And lastly, we have this beautiful little hearts necklace from BlackRose.  This was a Valentine's Day gift for their group members, but it was still available in store a couple of days ago.