For Whit.  🙂
Wow, what a night last night!  You might be thinking about ashes today, but I'm still basking in the revelry of Fat Tuesday.  Dressed by Lexi offered this the lovely Risque gown in a five-part 10L hunt.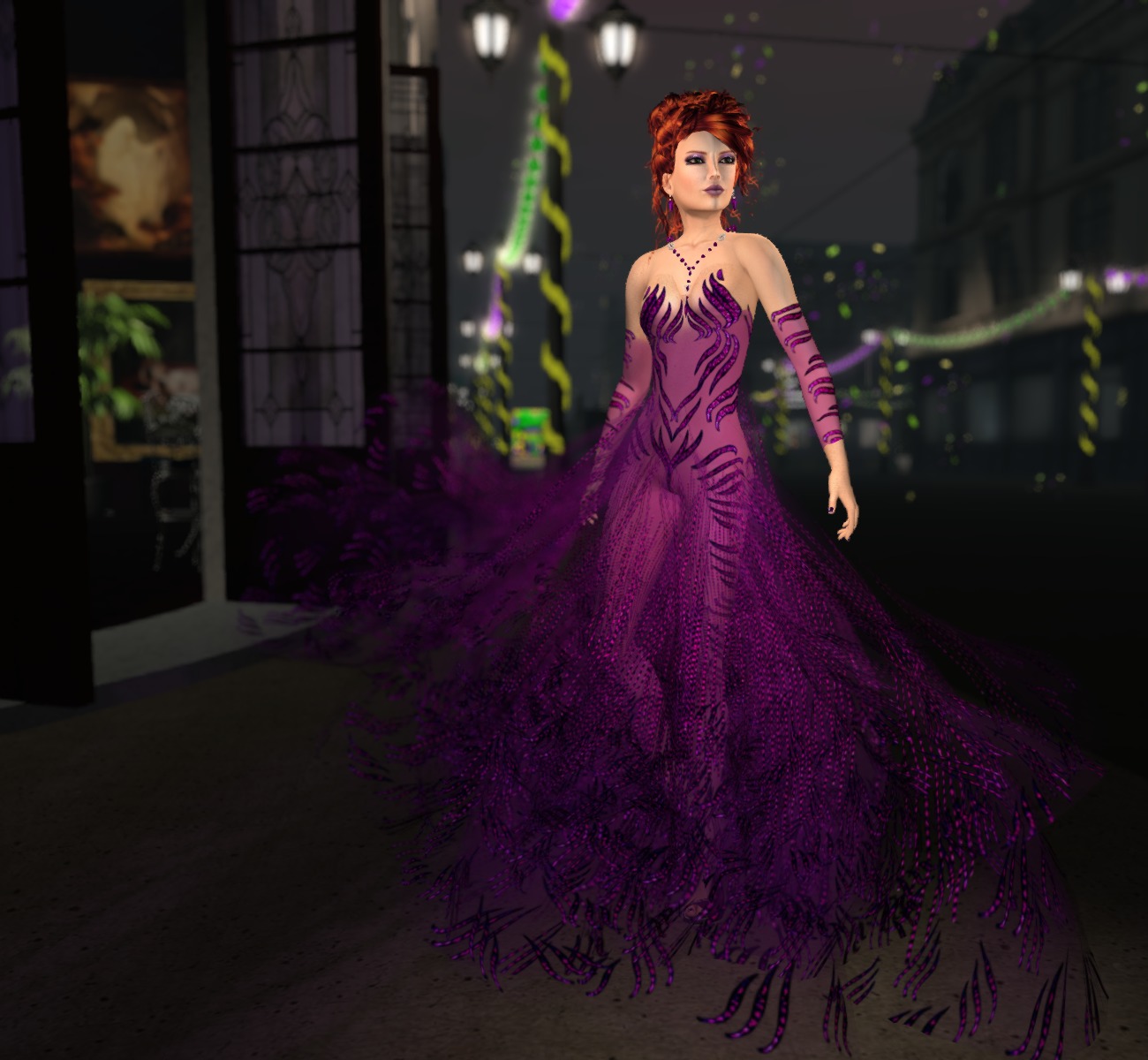 Each hunt item included part of Risque — gown, jewelry, heels — as well as a string of Mardi Gras beads!  There are two additional hunt items that feature the gown and jewelry in red as well.  Wow!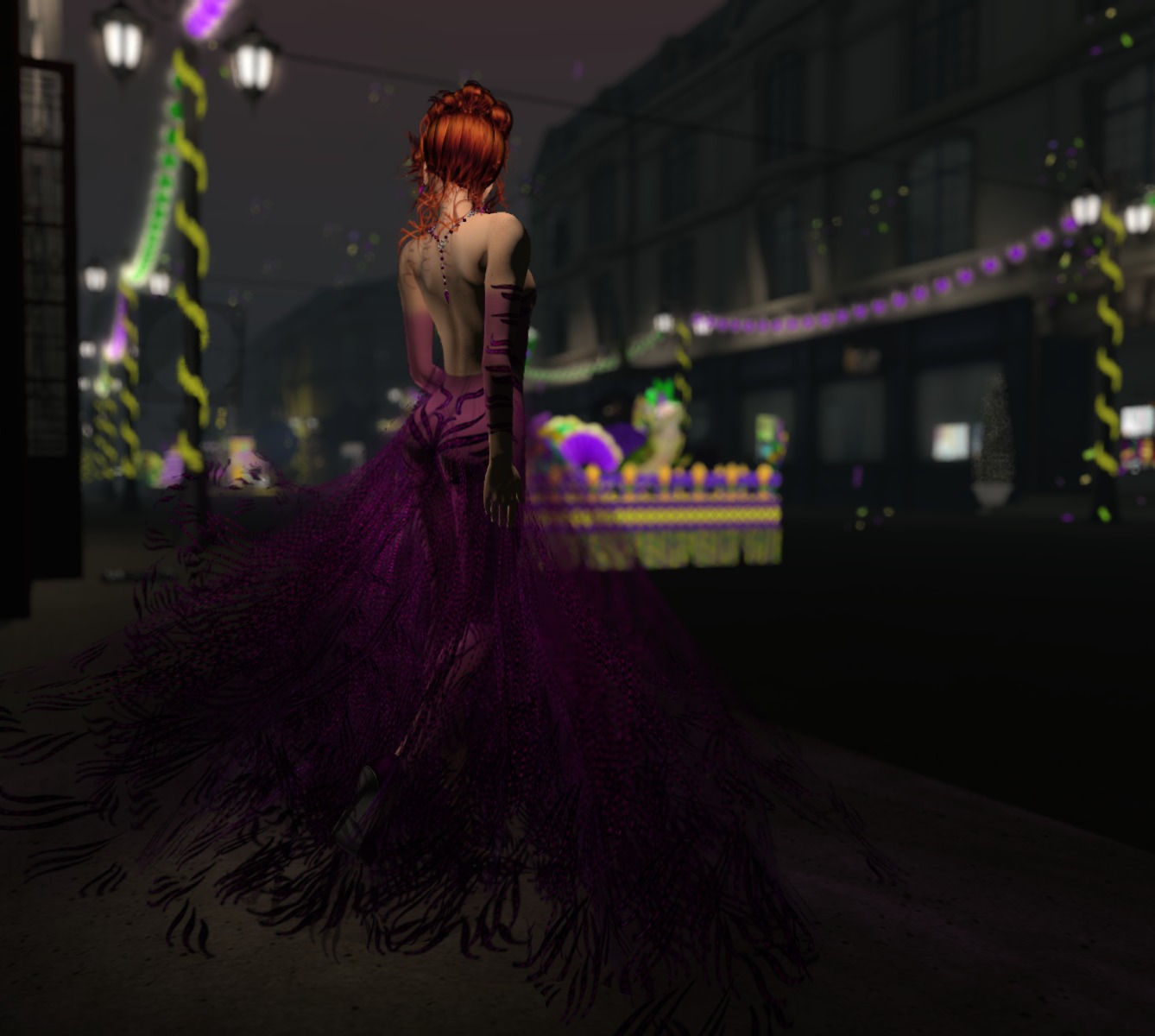 Now, in case you're interested, the purchased version of the Risque jewelry includes a colour-change hud.  It fits so nicely with this gown, and others as well!  The regular reader will note that I often use Dressed by Lexi jewelry sets with other clothing items.
Where did my beads go?  I threw them to Blue, of course!
Mahalo!  A hui hou!