The other day I shared Dolphin from Ally★Adventure with you — an older bathing suit that I've had for a while.  I went back to look at Ally's line, and have found that she's offering new clothing fitted for mesh bodies!  I couldn't resist Xenia!  Xenia is available in a host of different colours and textures, but I fell for the copper chainmail/mesh.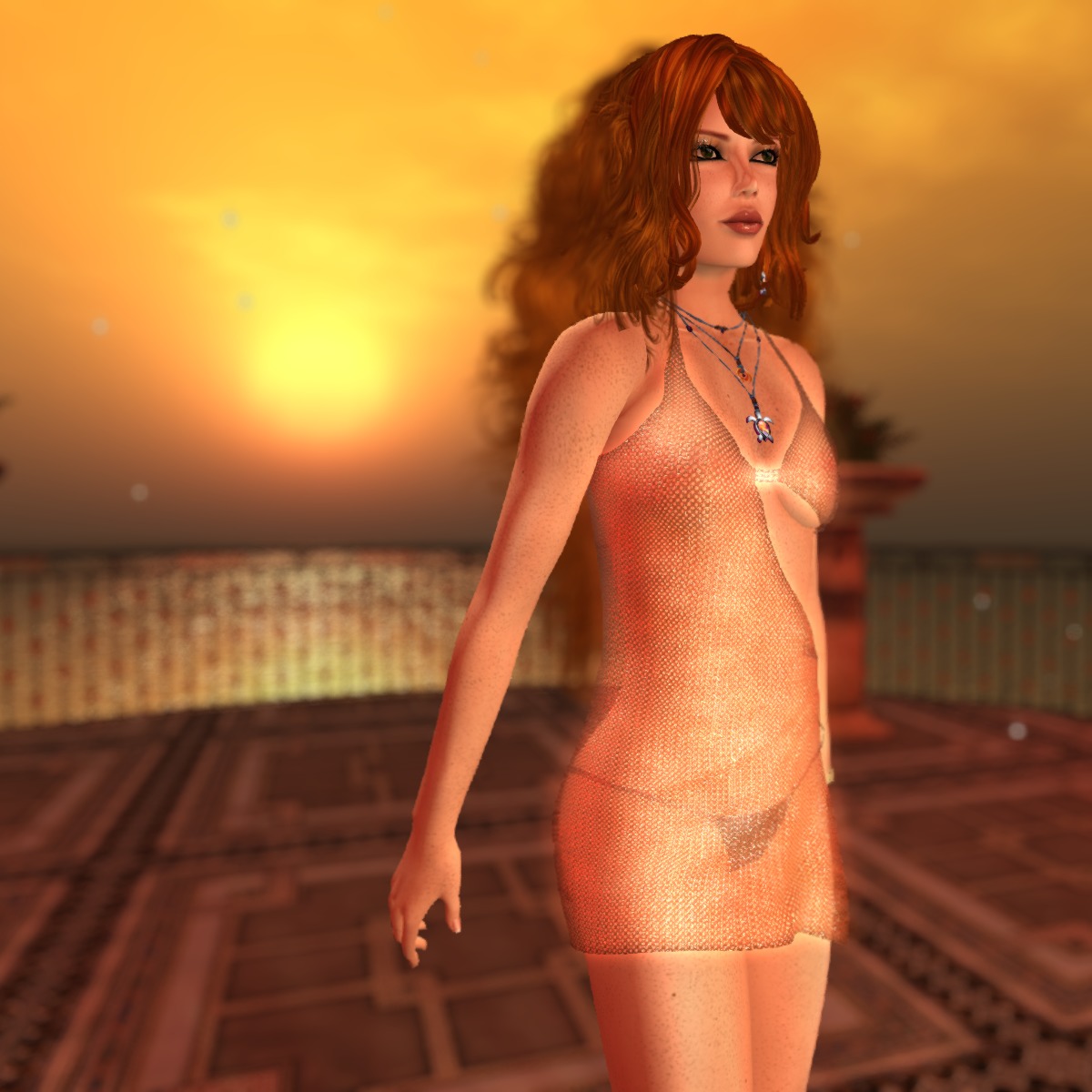 I can't resist another chance to show the sultry and seductive Nefertiti eyeliner from [GA.EG], built for their line of mesh faces.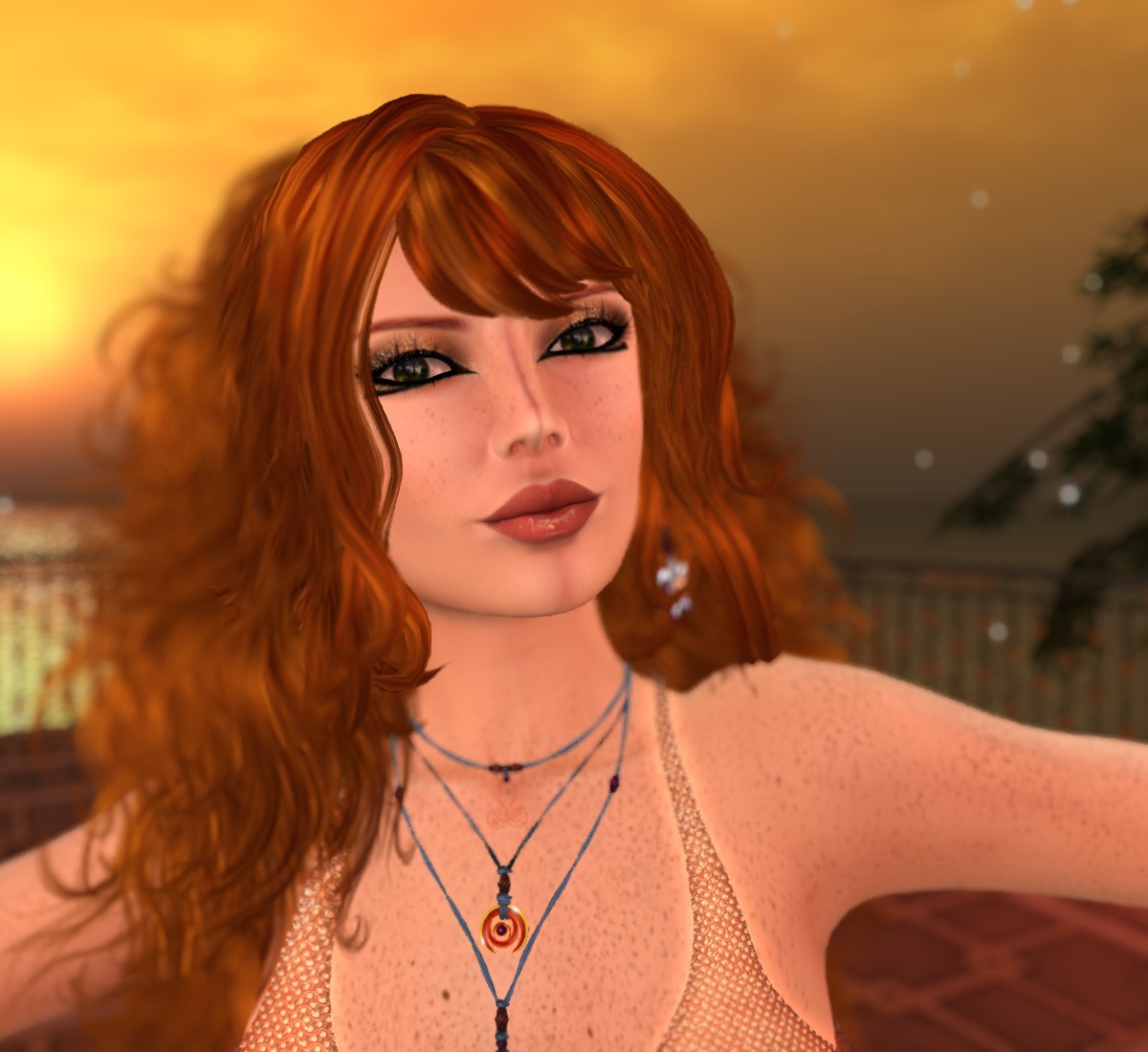 Also, a happy greeting to a new sponsor, [Kikay] poses!  [Kikay] makes a host of beautiful cute poses for singles and for couples.  I'll be sharing a lot with you as time goes on!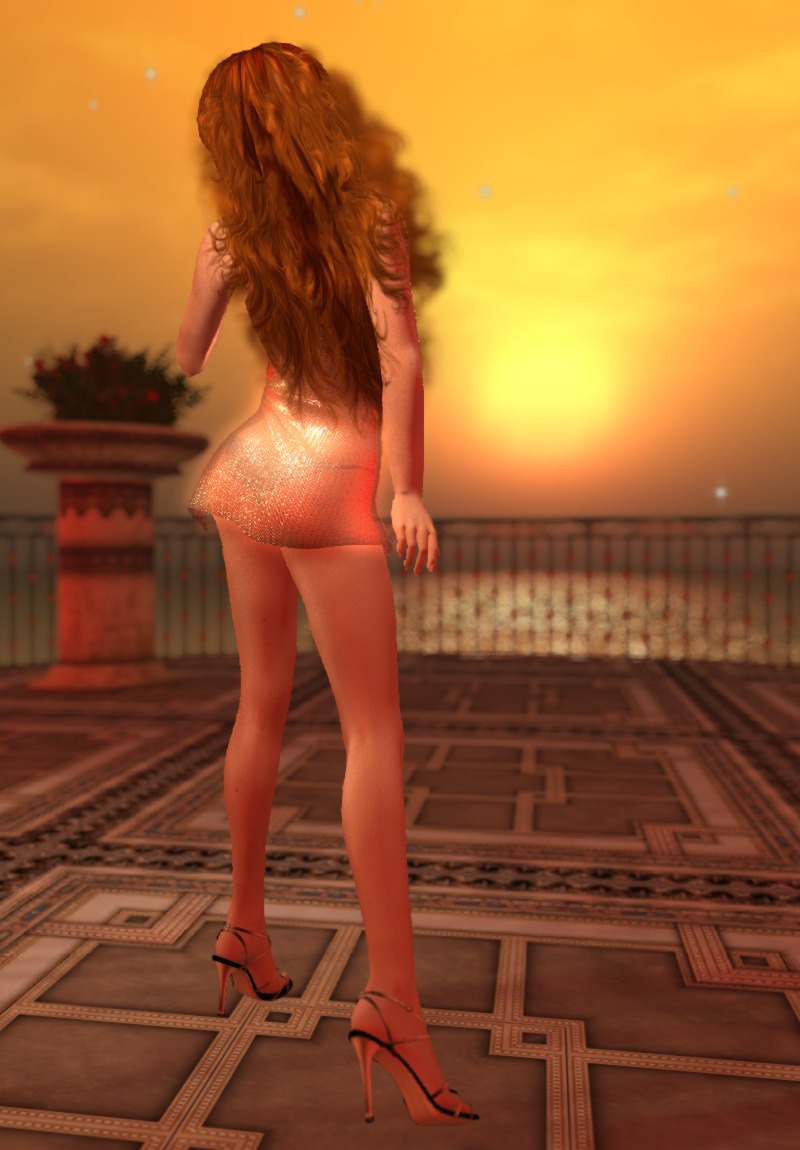 So much fun and sexy newness! Please stop by and take a look.  Ally★Adventure features demos with all their sizes (fitted mesh and rigged mesh) and textures.
Mahalo!  A hui hou!