Out lovely friend Frani returns for a photo shoot to show off a wonderful outfit called "Scavenger"!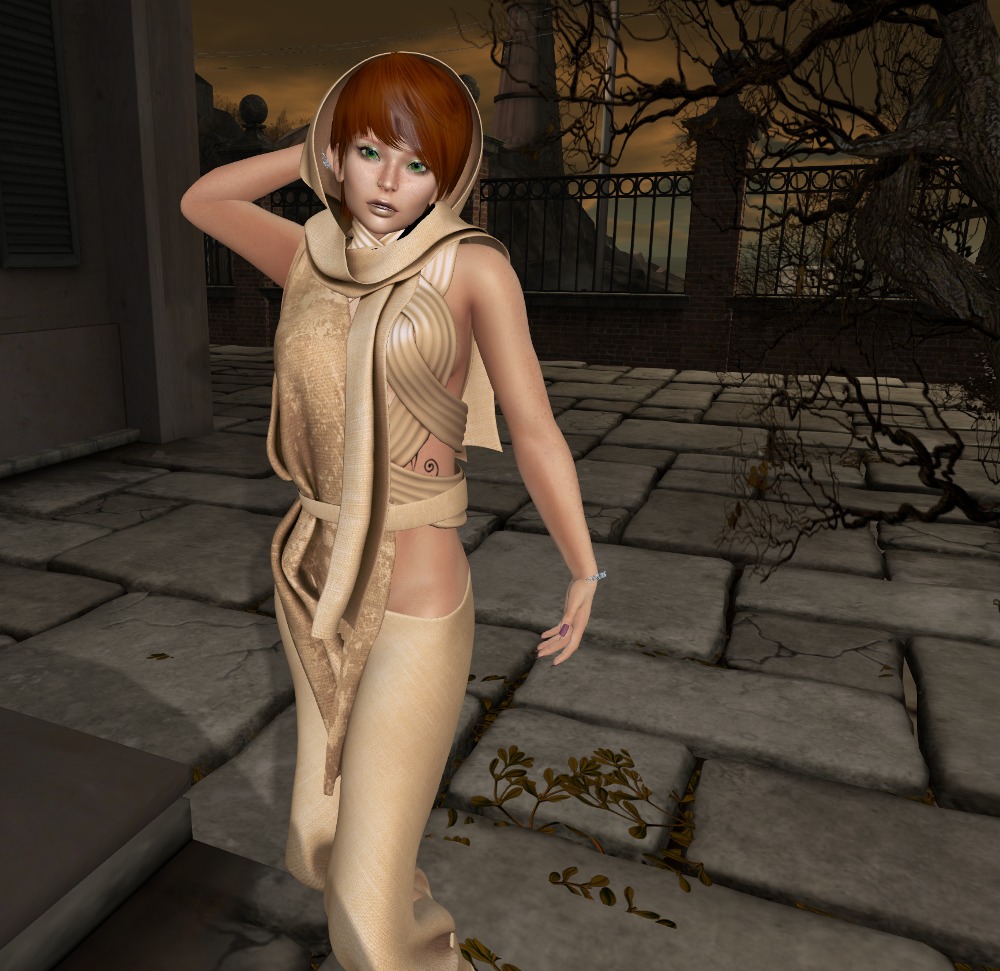 Similar to the first time Frani modeled for us, she's chosen to show off an outfit that's only available in a gacha at Moon Elixer's main store.  There are three fitmesh sizes in the gacha: Maitreya Lara, Slink Physique, and Slink Hourglass.  The gacha is L$75 a go, so either have deep pockets or be prepared to do swaps to get what you need 🙂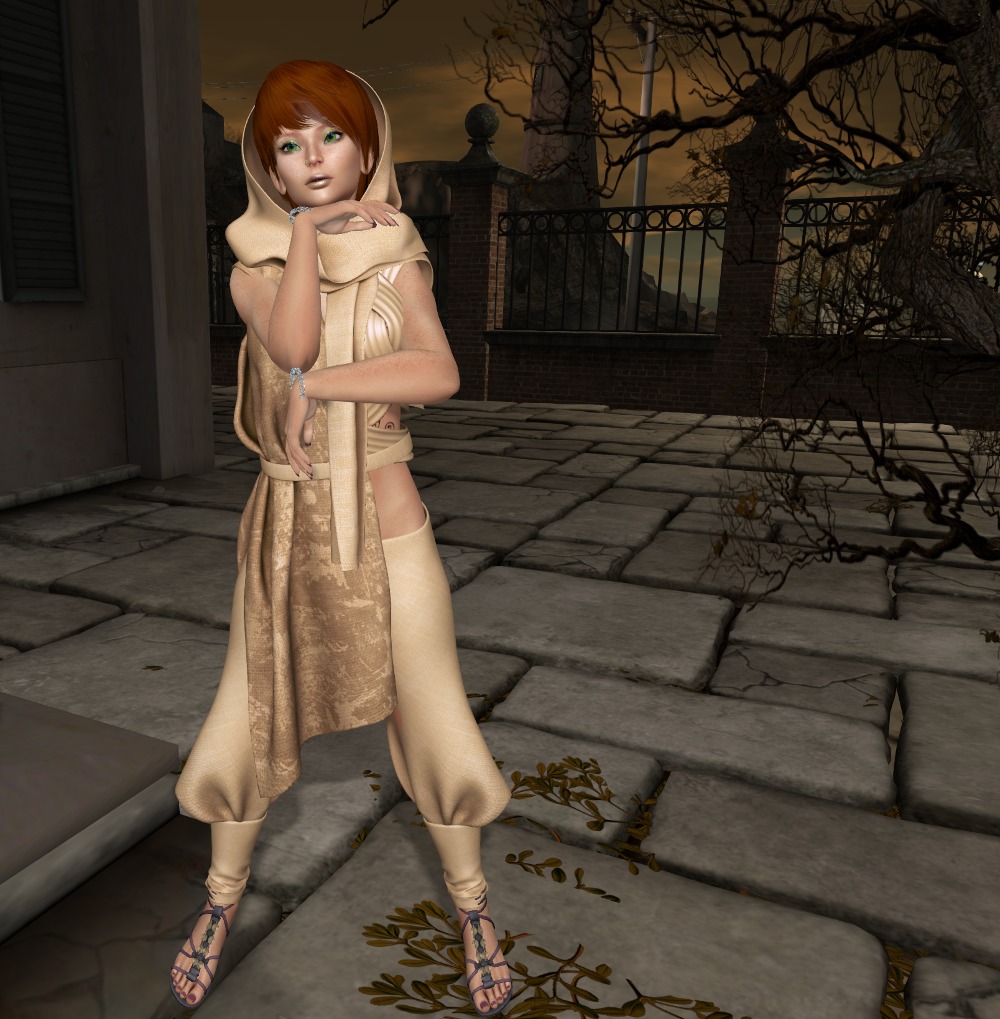 After I showed you Bento rigged wings yesterday, Frani showing another direction creators are taking with Bento by wearing one of the new Bento enabled mesh heads from Letluka.  These are rather amazing as they respond to the shape sliders.  You can get an extremely custom look with these.
So far, I've only played with a couple of demo heads.  I'm rather attached to the way I look, and while I'd love a mesh head for better photos (in particular, eyelashes) I am still adopting a wait and see attitude.