Is her lover late, and the hour waning?  Has she given up hope?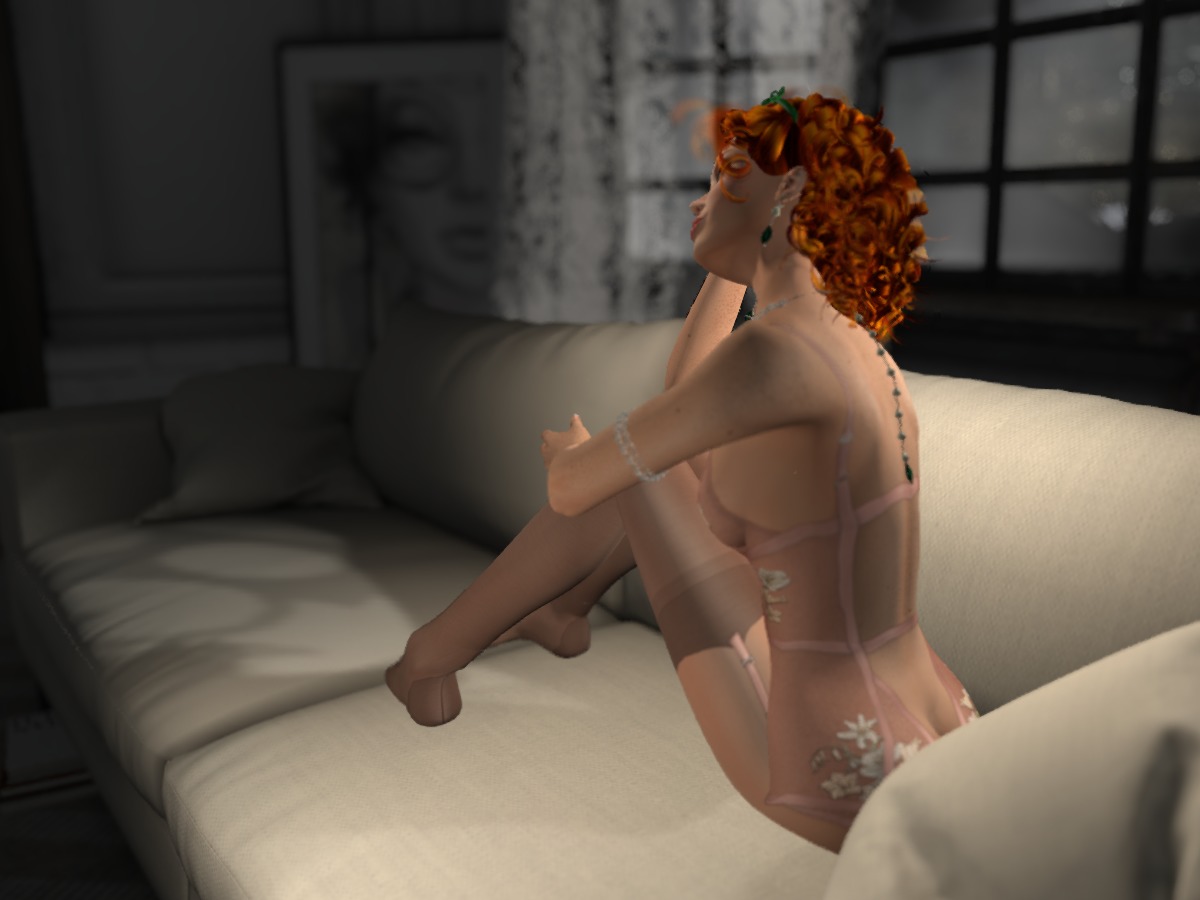 Alaska Metro  offers Jolene, a beautiful applier bodysuit and Nyla, some fantastic stockings for your pleasure.  The bodysuit is gorgeous and available in three different colours, but I think I might love the stockings even more.  They're available in five colours, each coming with an optional garter belt and versions with/without lace tops.  The attention to detail here is amazing: the stockings have backseams and reinforced heal and toe.  The garter versions are even stretched at the clips!  WOW!
Visit Alaska Metro at anyBODY and on9.  You won't be sorry!
Perhaps… it has been a disappointing night.
But perhaps not.  Perhaps her lover is on the way home bringing pizza.  She's ready to run to the door, and greet in the best way.
It's my story… and I think I'd like it to end that way.  Pizza and kisses?  Yum.
Mahalo!  A hui hou!