February's group gift from BlackRose Fashion is this strappy little leather dress.  BlackRose is FREE to join.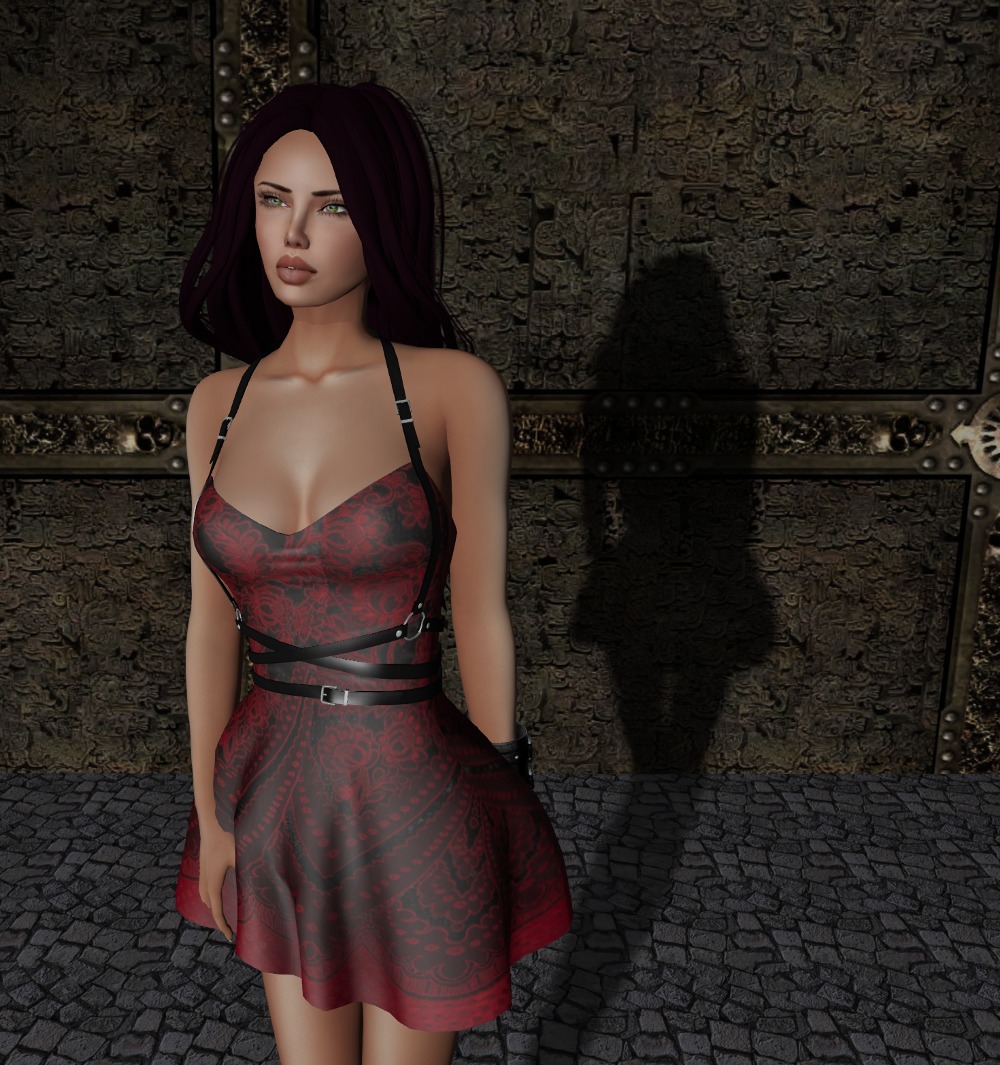 The dress comes in standard sizes plus fitmesh for Belleza Freya, Isis, and Venus, Slink Hourglass and Physique, Maitreya, and TMP.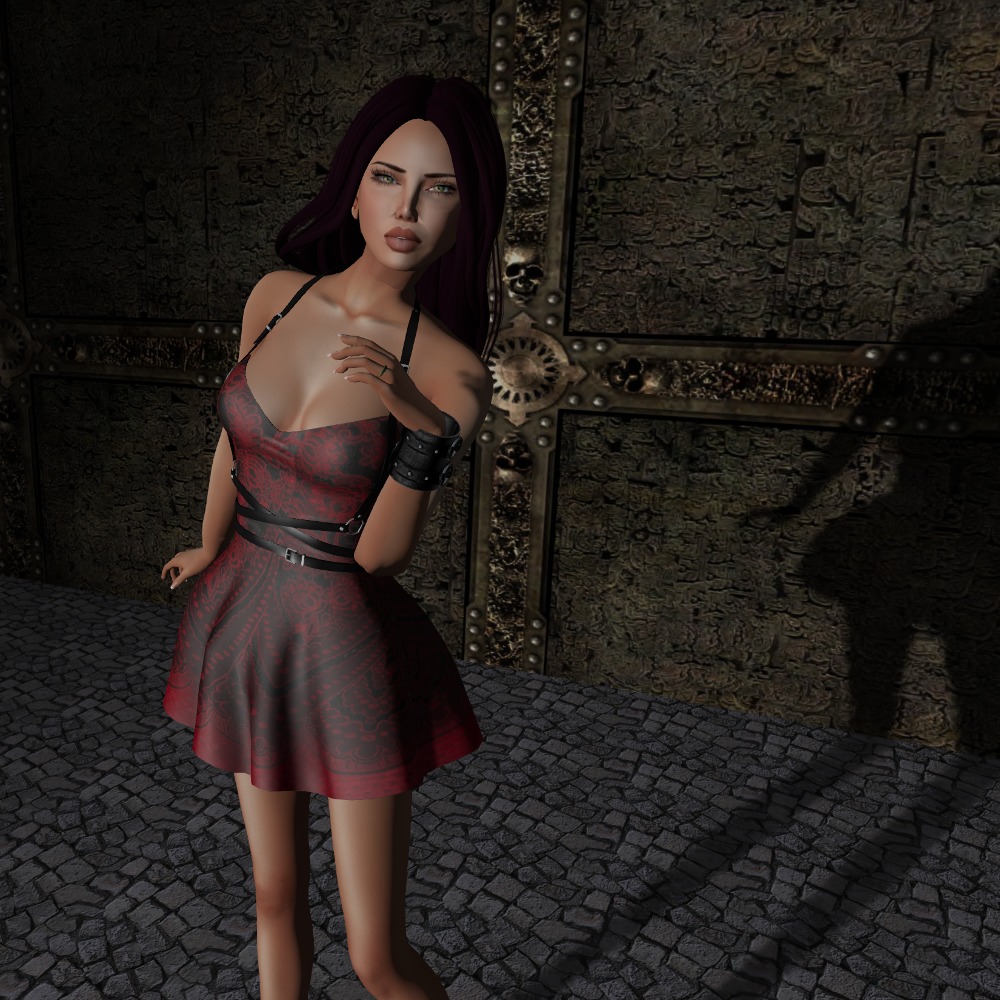 The texturing is nice but I think the shine is just a tiny bit overdone.  Yes, it's leather, but perhaps turn the glossiness slider down just a smidge?  These photos were lit with a projector lamp, which to be honest brings out this issue.