This lovely little dress is a FREE group gift for MGSN members!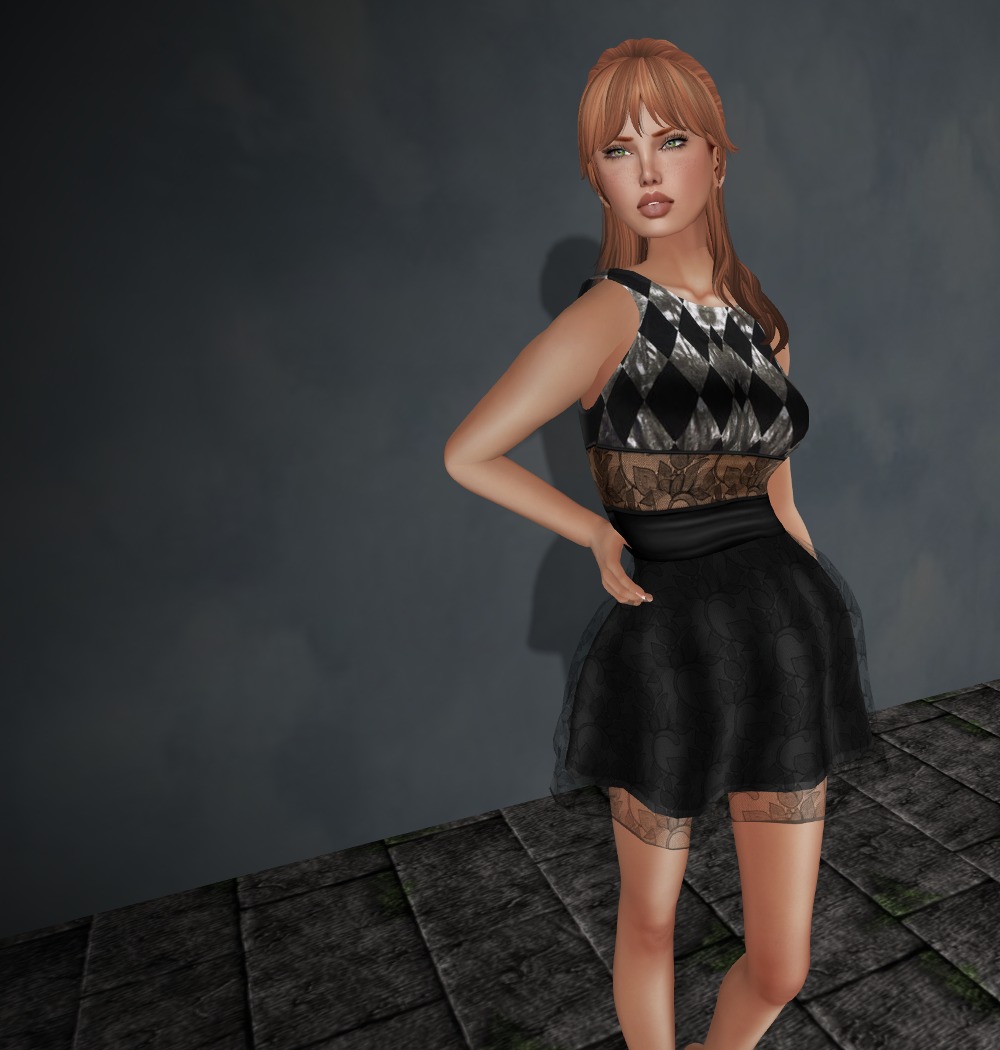 Although it's for the Maitreya Gifts, Sales & News group, it also has classic rigged mesh and fitmesh for Freya, Isis, Venus, Hourglass, Physique, and TMP!
The lace overskirt is beautiful…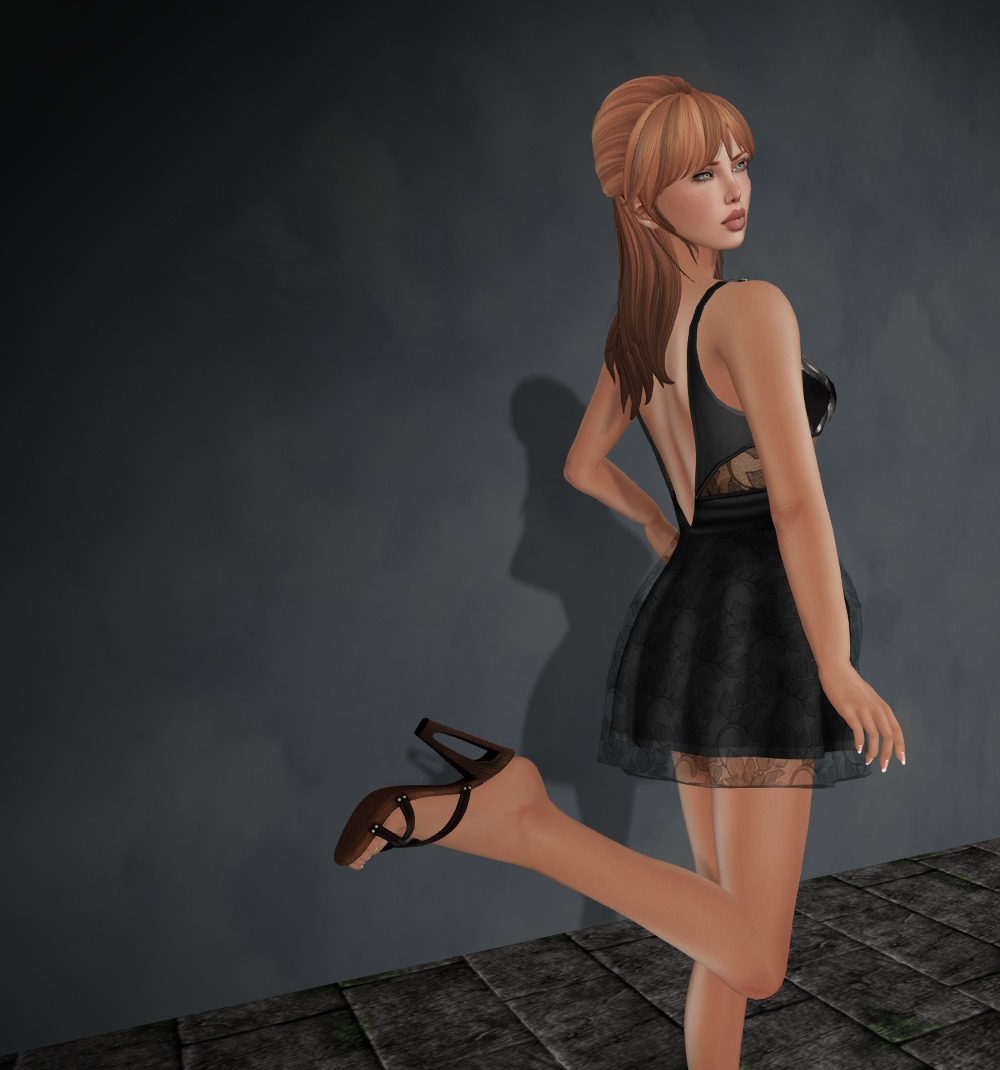 And the lace detailing at the front is just wonderful!  Along with the low scooped back and high diamond patterned neckline, it makes for a very eye-catching outfit.