Sister of Selene, goddess of the Moon, and  Helios, god of the Sun is Eos, goddess of the dawn.  Spyralle's  Eos is just as bright and beautiful as her namesake!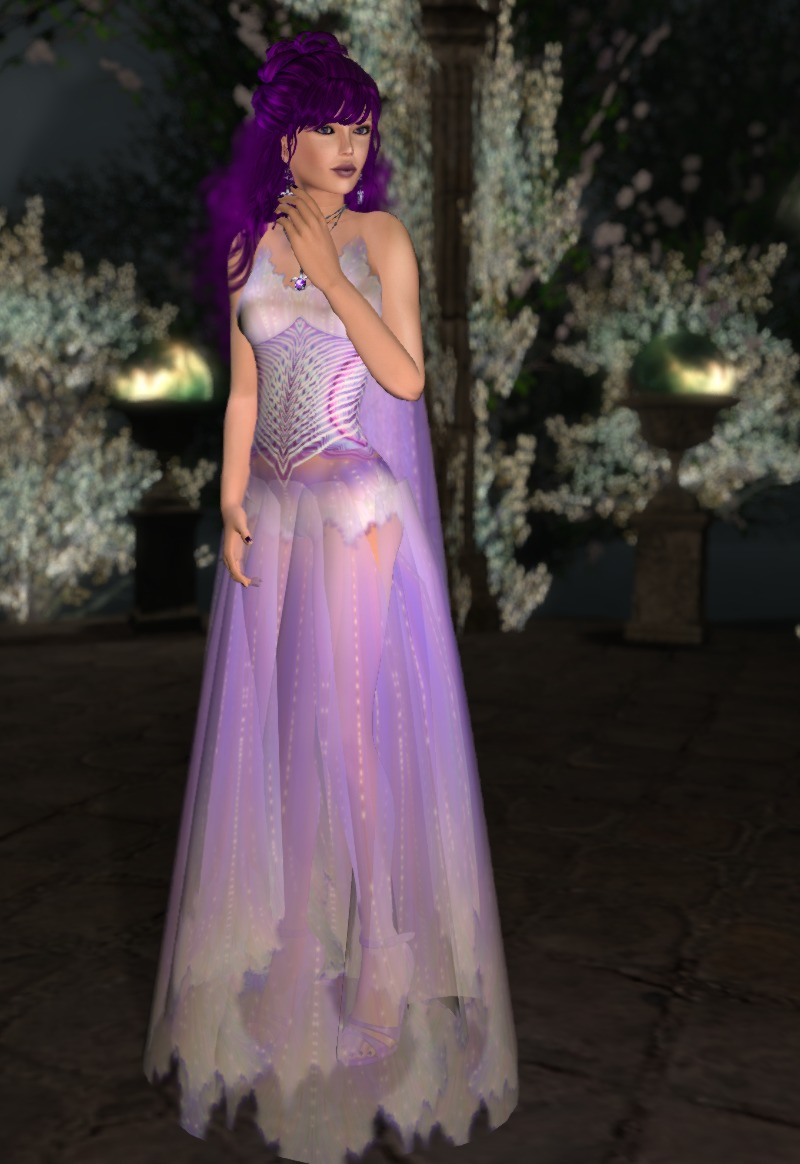 I love Luminesse's honu Sea Turtle jewelry sets! They are bright and cheery and feel like they are at once casual and fancy — or can be, whichever you need.  And when you are wearing purple hair, that's exactly the flexibility you want!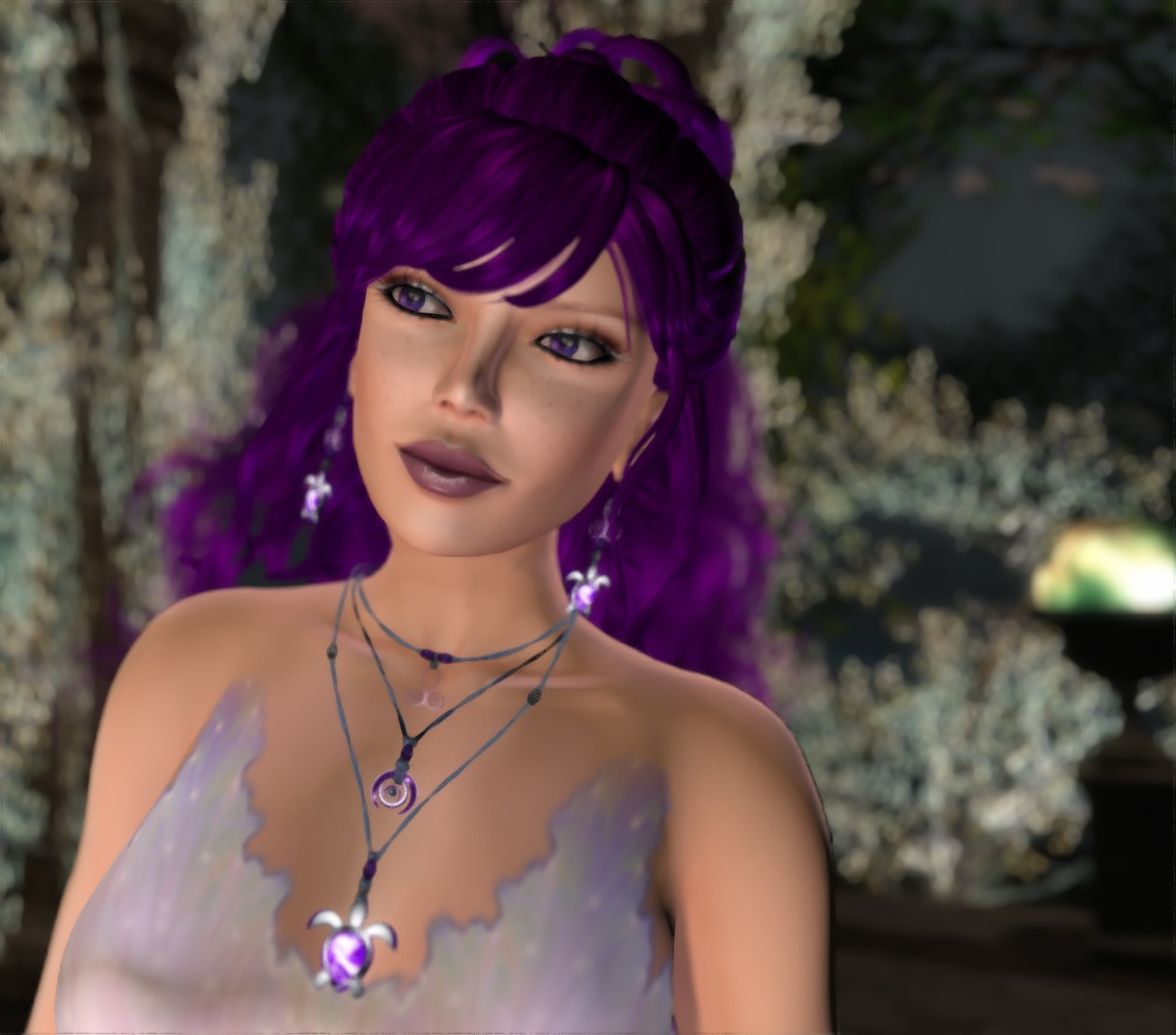 Kerryth has updated Eos with Omega appliers, although it's still available in SL clothing layers.  It features several different flexi add-on pieces to complete the gown, gauzy and gorgeous!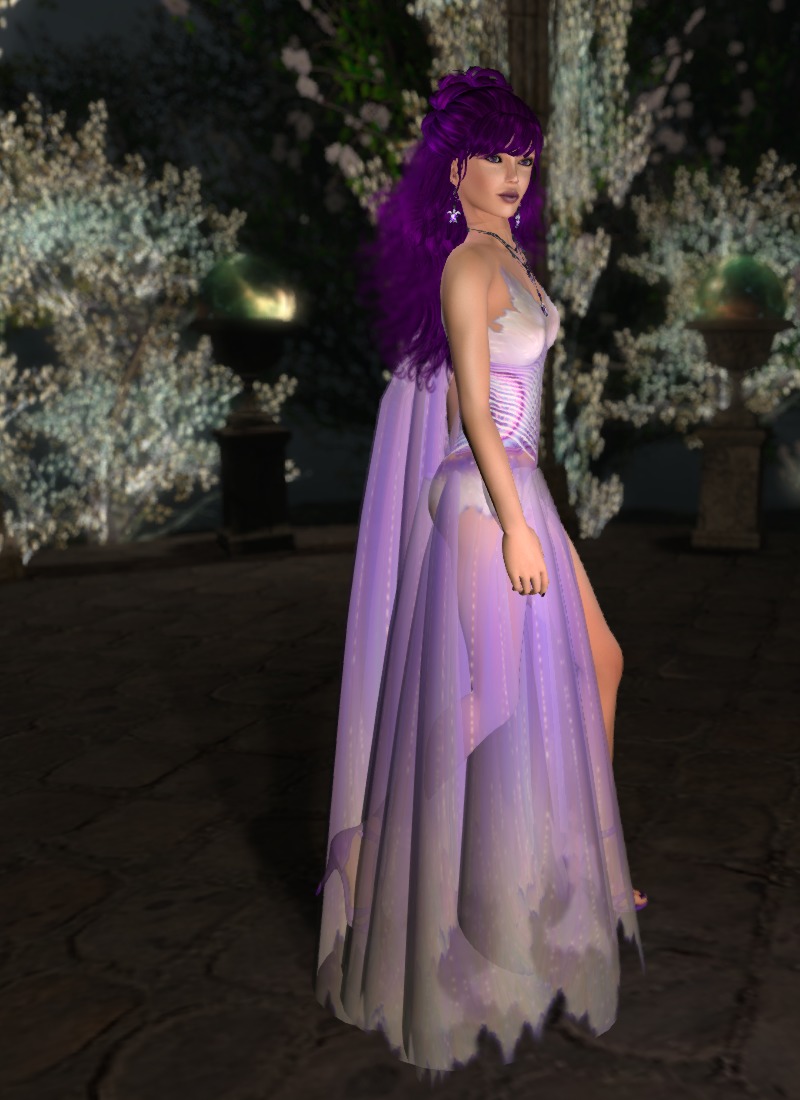 Stop by Spyralle and take a look at her Omega-updated outfits, as well as all of the beautiful mesh.  Mahalo!  A hui hou!