Carrie's Lingerie wants to make sure that you're dressed to kill this Valentine's Day.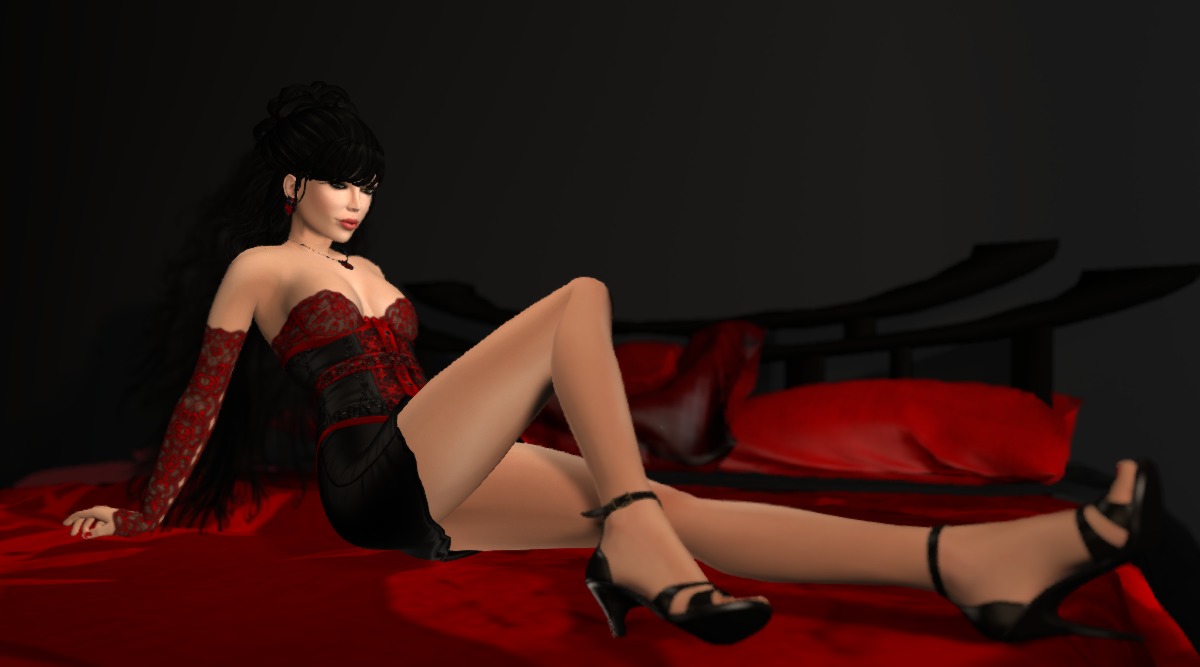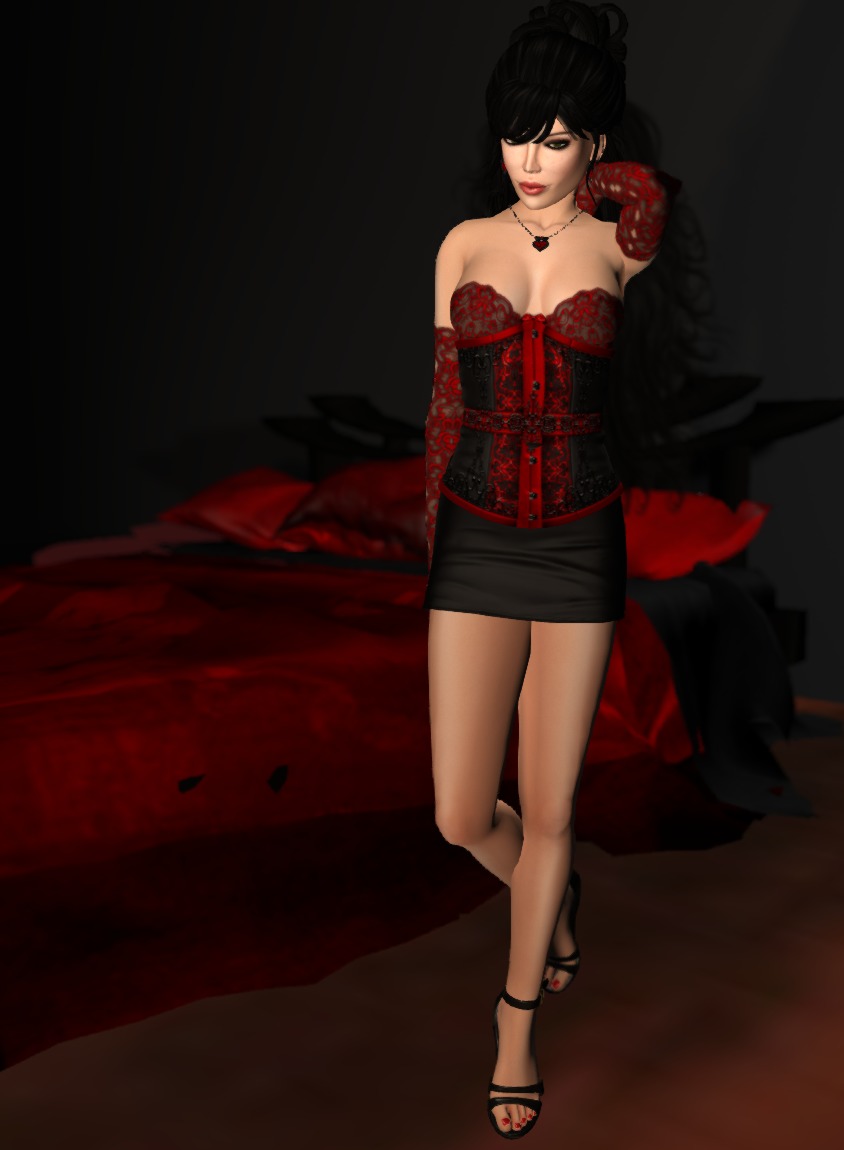 Both the corset and the skirt are provided in the five standard rigged sizes plus fitmesh for SLink Physique & Hourglass and Maitreya mesh bodies.   The corset has versions for Isis and Freya bodies as well  The bra & panty set features standard SL layers plus Omega appliers.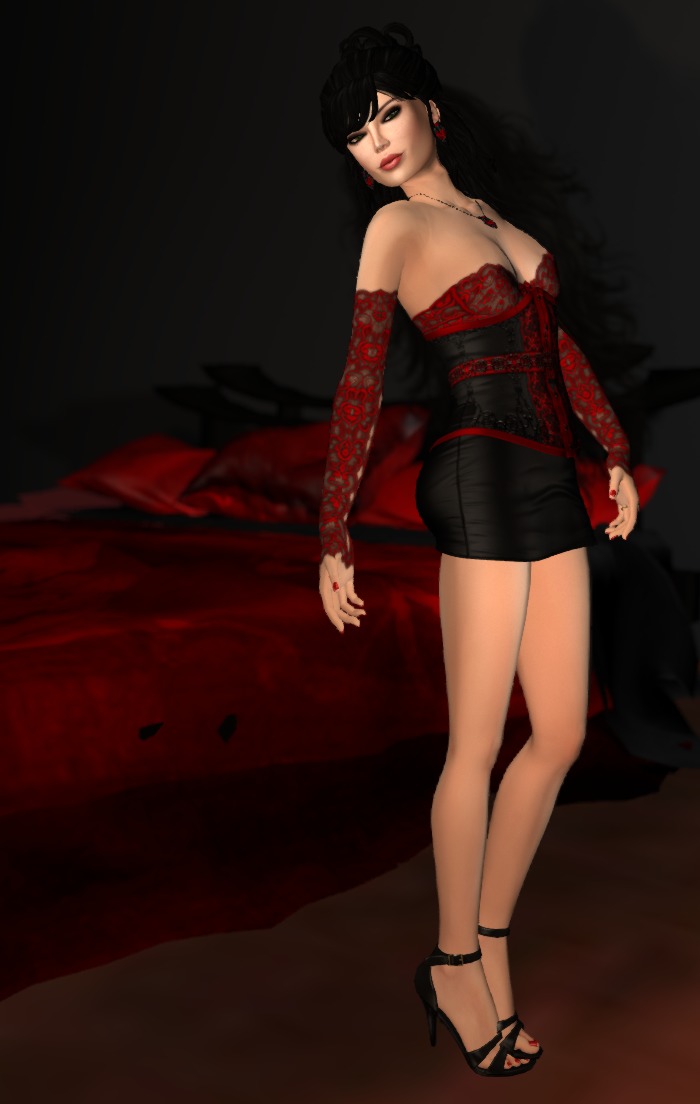 Carrie's Lingerie has been making a lovely foray into fitmesh, and I'm glad to see it. I'd really like Carrie to revisit the Desire negligee in fitmesh, but I won't hold my breath!  Stop by and take a look at the February offerings — there's just too much sensuality to put into one post!
Mahalo!  A hui hou!