I know, Christmas passes and many of us take down the lights, we put away decorations, we start thinking of spring…. but spring is a long way away, and Winter still has a lot of beauty to share.  Glitter has a lot of beauty to share, too — Queen of Ice was one of their Advent gifties, and it's too beautiful to keep to myself.  🙂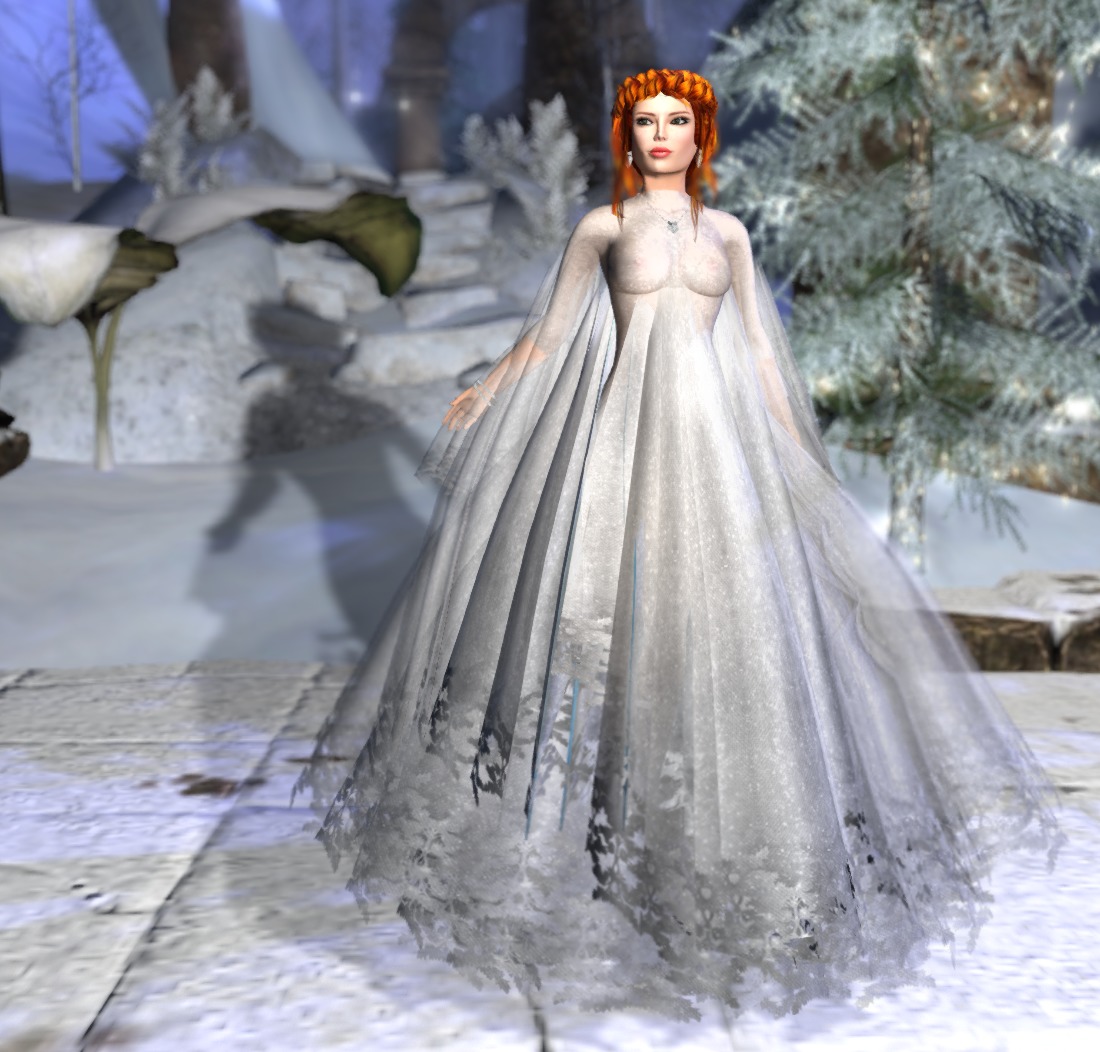 Queen of Ice features Omega and Belleza appliers with beautiful flexi add-on bits for the gown and veils.  It features a high neckline which let me get away with the beautiful Heart of the Sea from Zuri, a beautiful gift from a more beautiful friend.  Heart features a HUD with a choice of gemstones!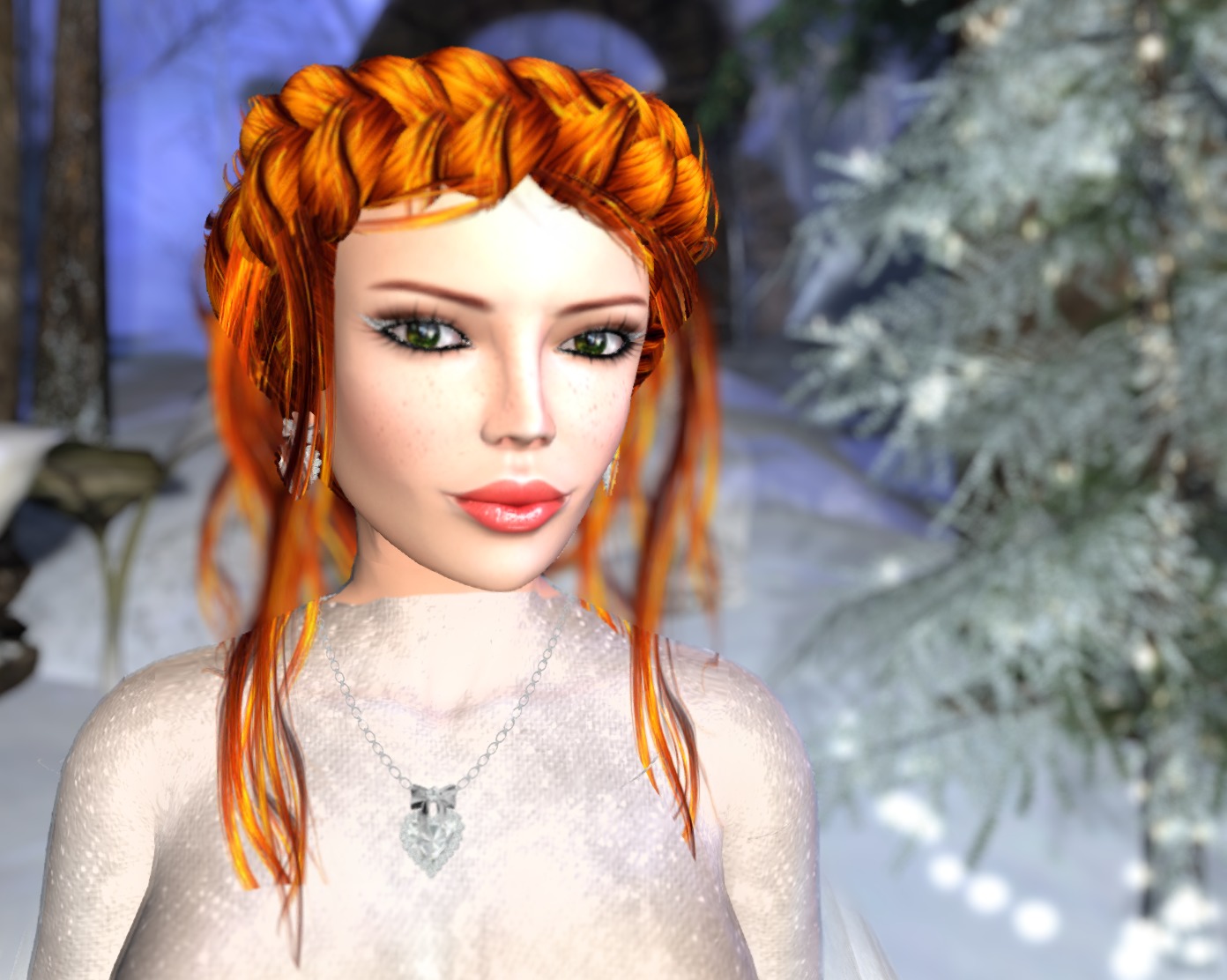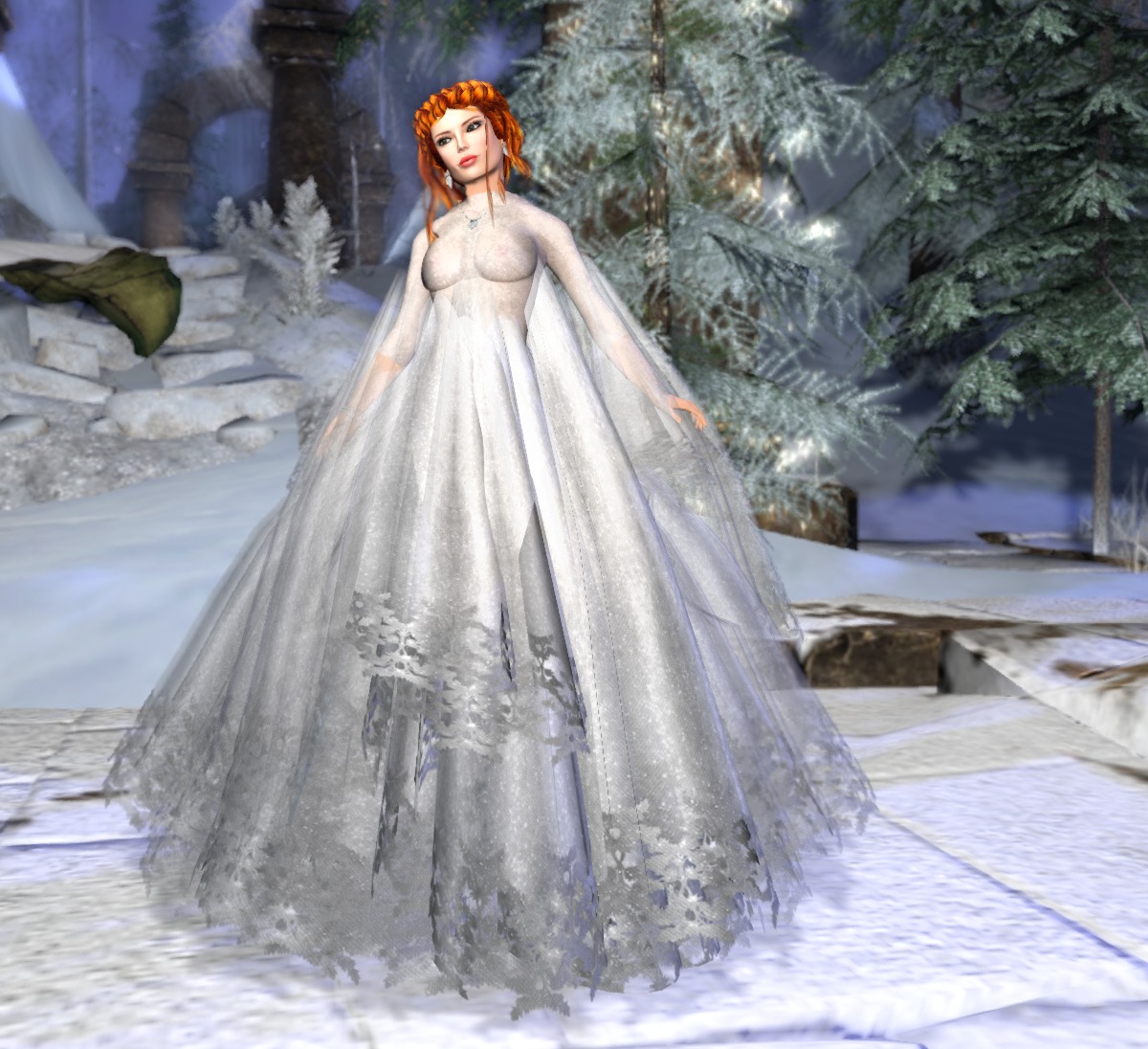 There is a lot of sparkle in the Winter… icicles and snowflakes.. and while we may get tired of the cold, remember that the heat will come all too soon.  The magic is all around us!
Mahalo!  A hui hou!