It's still a little cool and the snow is still covering our land, so I thought a little mix and match for a sweater and jeans would keep me warm, at least if I don't venture out too far!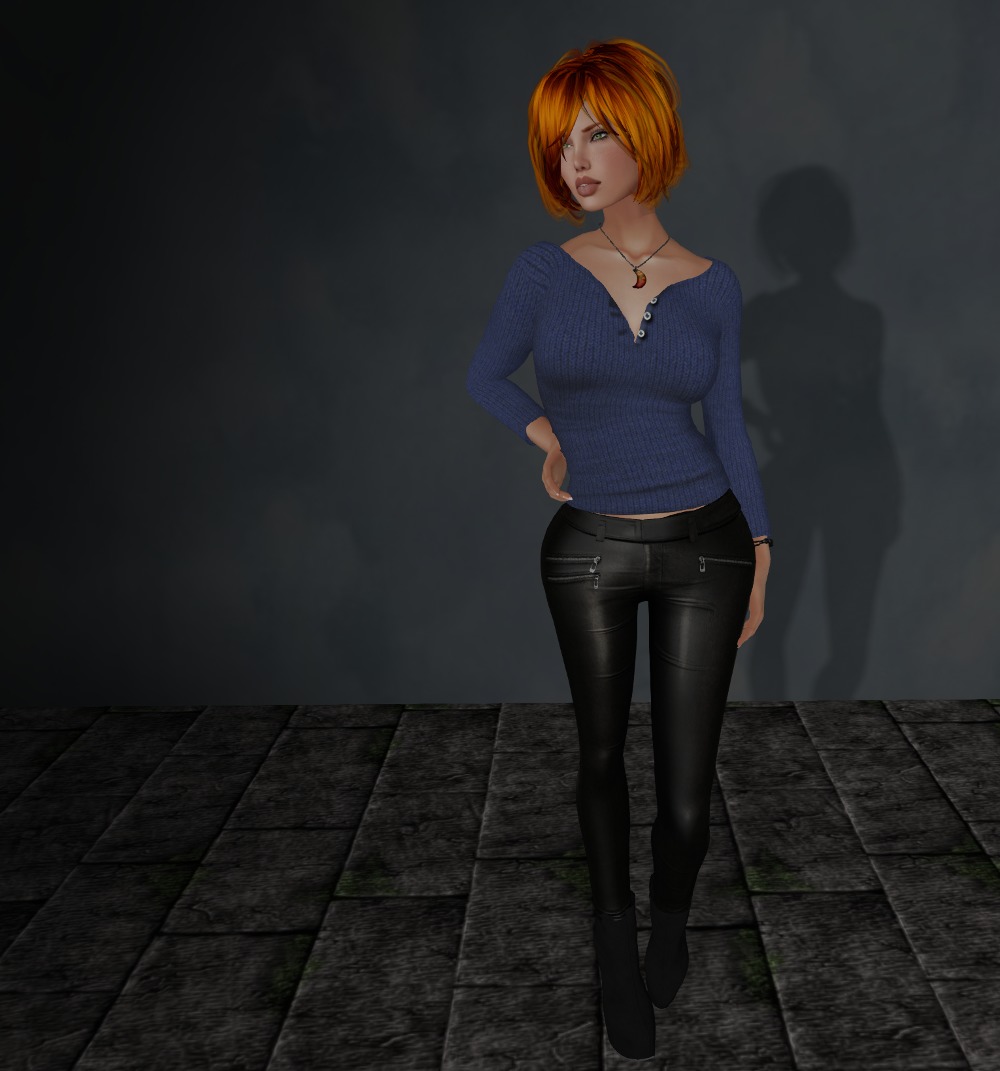 The sweater and leather pants are from different designers, but because they're both Lara fitmesh, they play together brilliantly.  Some ankle boots and one of my fav necklaces and I'm all set!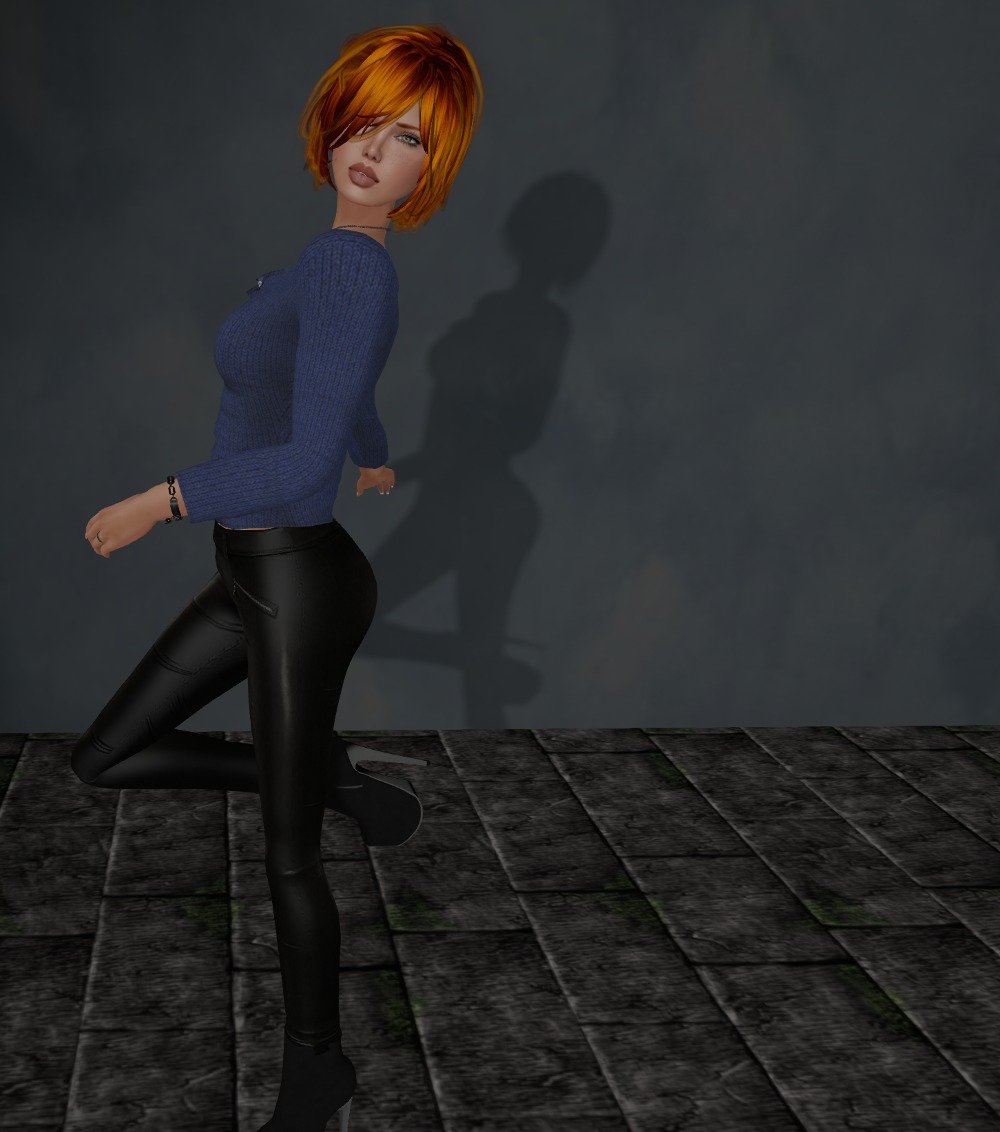 And I must say, both creators are great texture designers.  I wish I was as good as this!