Diva is celebrating their 6th anniversary is SL with this lovely gown and hair free gift for group members!  Congratulations Marisa!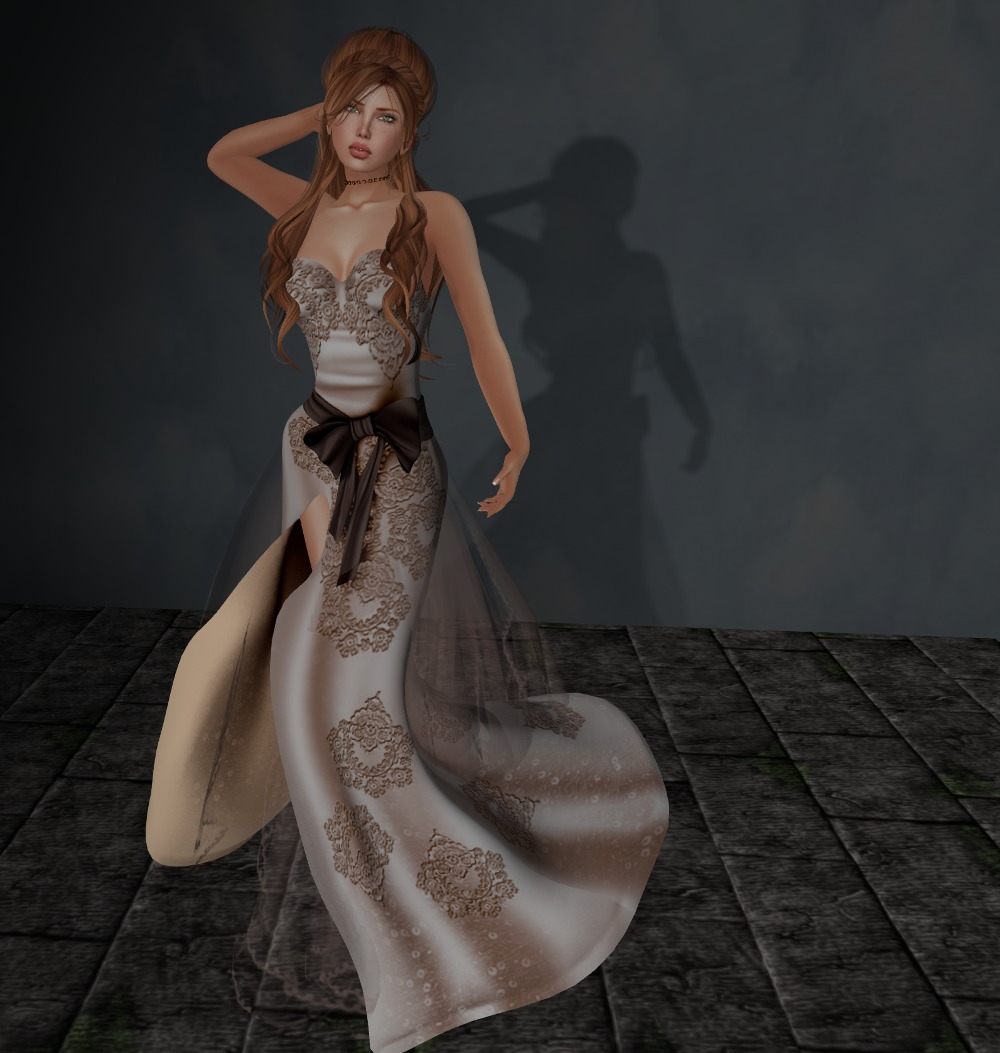 The gown is in standard rigged mesh, and the texturing is very very nice.  Being full mesh it's not wonderful for dancing or large movements, but it looks lovely walking.  The addition of a flexi overskirt adds a little swish.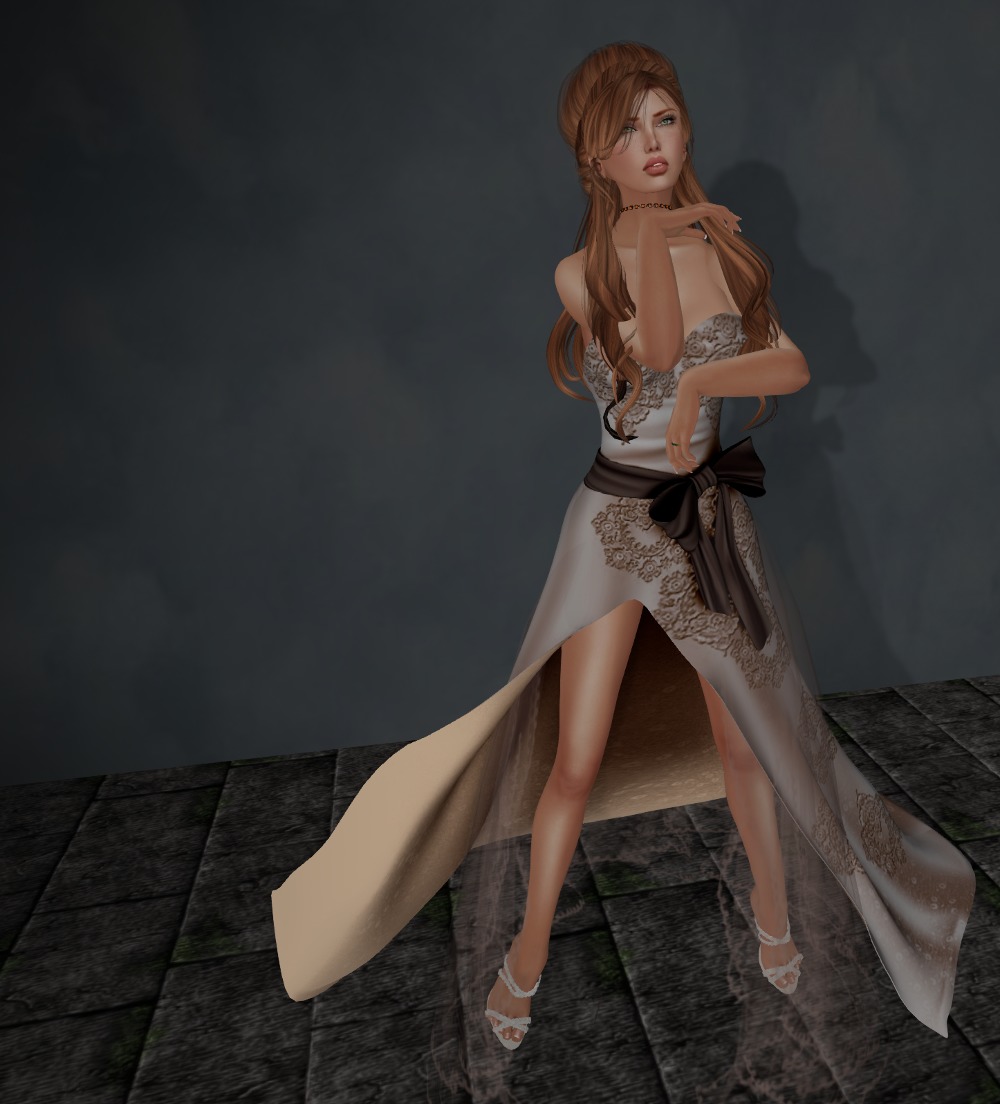 The hair is umm what can I say?  Super?  Great?  Fantastic?  This is just one look.  There are multiple parts to this, and I will do a post on it so I can show you all the looks available with just one hair when the creator designs cleverly as Diva has!  Oh and did I mention it has a fatpack texture change for thirteen colors and options?  Wow, it surely deserves a post of its own!