I don't know about you, but Advent leaves me with a mess of an inventory that I slowly work my way through!  Baby Monkey had a delightful suite of gifts for Advent 2016, including the lovely Raffaela sweater dress and boots.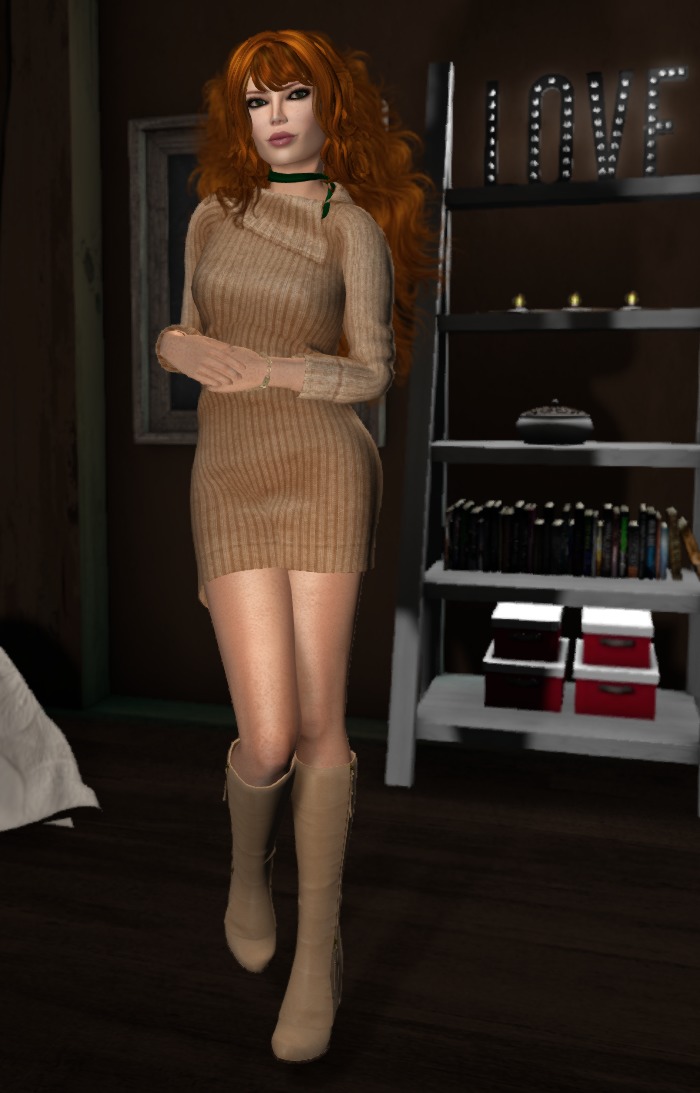 You've seen me with .wound's ribbon choker before — it's one of my favourite pieces.  It comes in three different HUD-driven palettes — vibrant, dark (shown) and a neutrals.  Each one comes with unscripted and RLV versions.  Unfortunately, while the RLV version works, it's an older RLV script and is not updateable.   Nevertheless, this is the best ribbon I've found!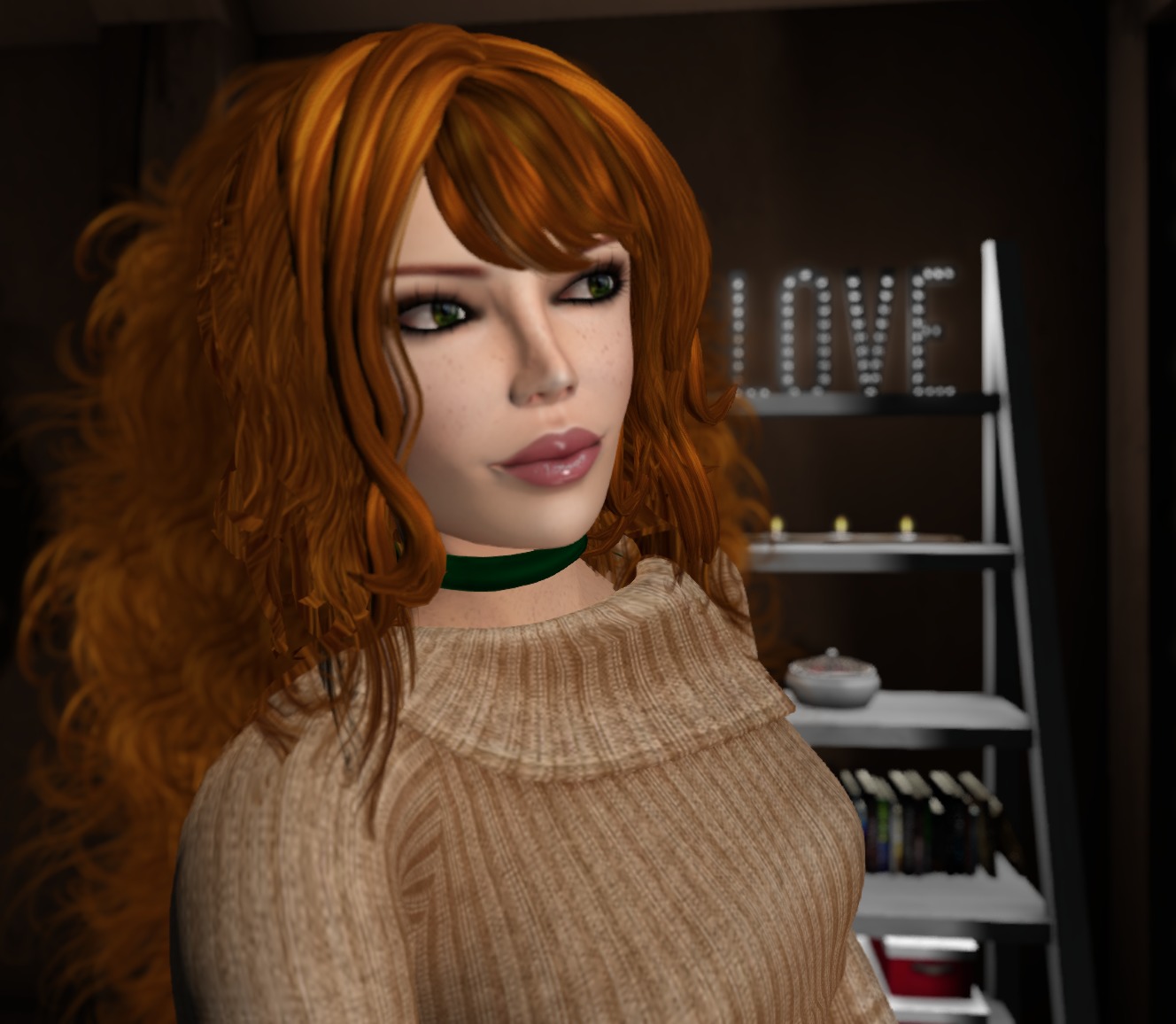 The high suede boots have a lovely little shroud at the heel.  Maybe not practical in the snowy slush… but oooo so cute!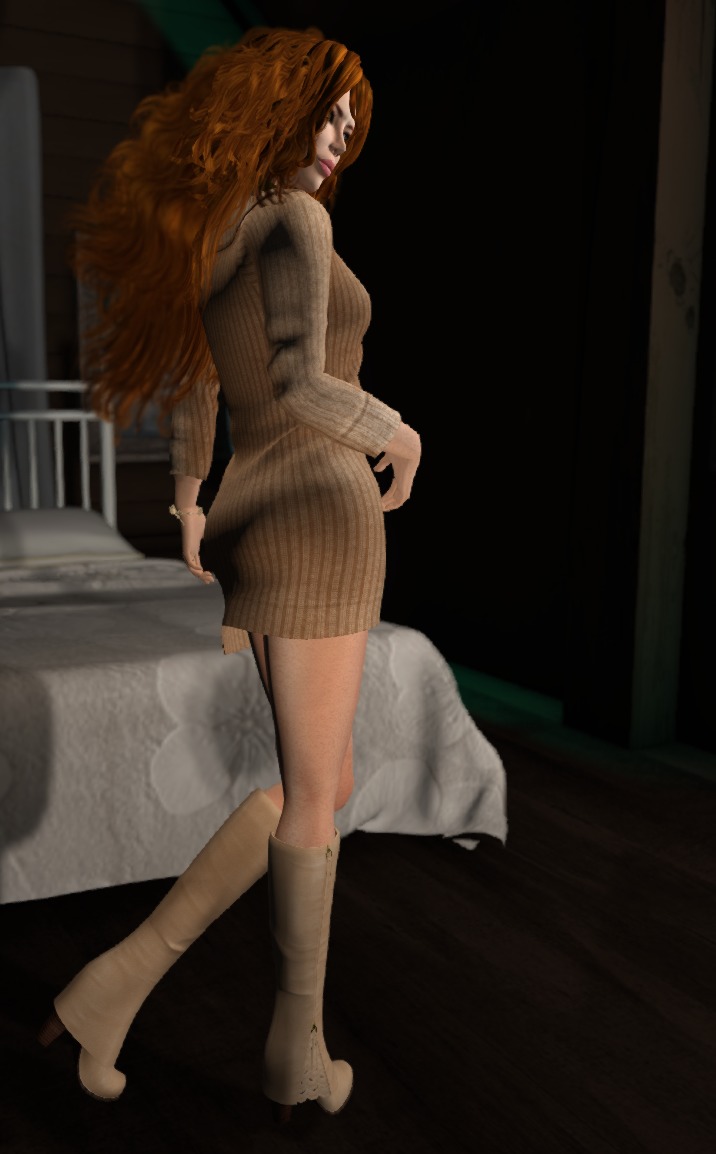 Take a look on flickr for a few more images, including my favourites.  If you're not a member of Baby Monkey you should definitely free up a group slot.  Over the past few years I have loved watching Pixie's creations keep getting better and better!
Mahalo!  A hui hou!