I tend to keep things sorted into full outfits in my inventory.  I'm not too great at mix and match as I can much better remember an outfit rather than a single piece of clothing.  I dutifully file separates away if they're good, and sometimes I'll go though them when I'm looking for something different to wear.  That was the case with these mesh shorts.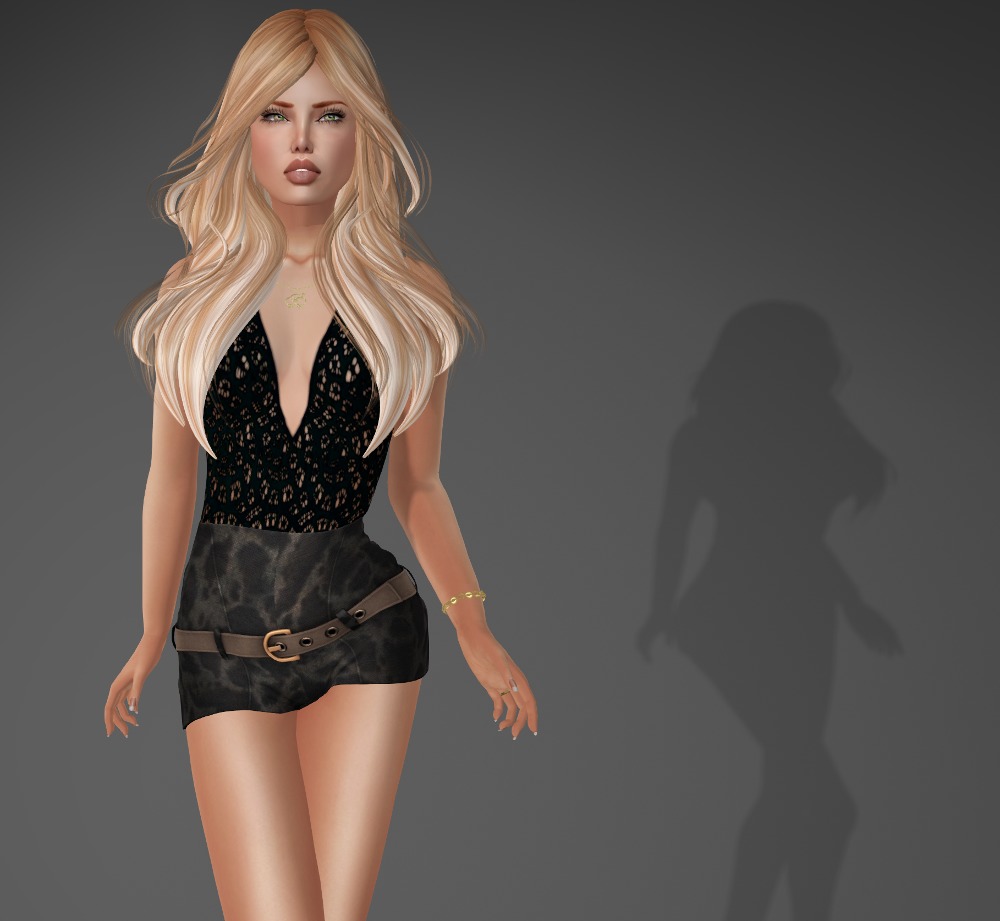 The package contains standard sizes in rigged mesh, plus fitmesh for Freya, Isis, Venus, Hourglass, Physique, Lara, Curvy, and TMP.  It also have a great little HUD which allows you to change the fabric texture, the belt and buckle colors, and the belt loops.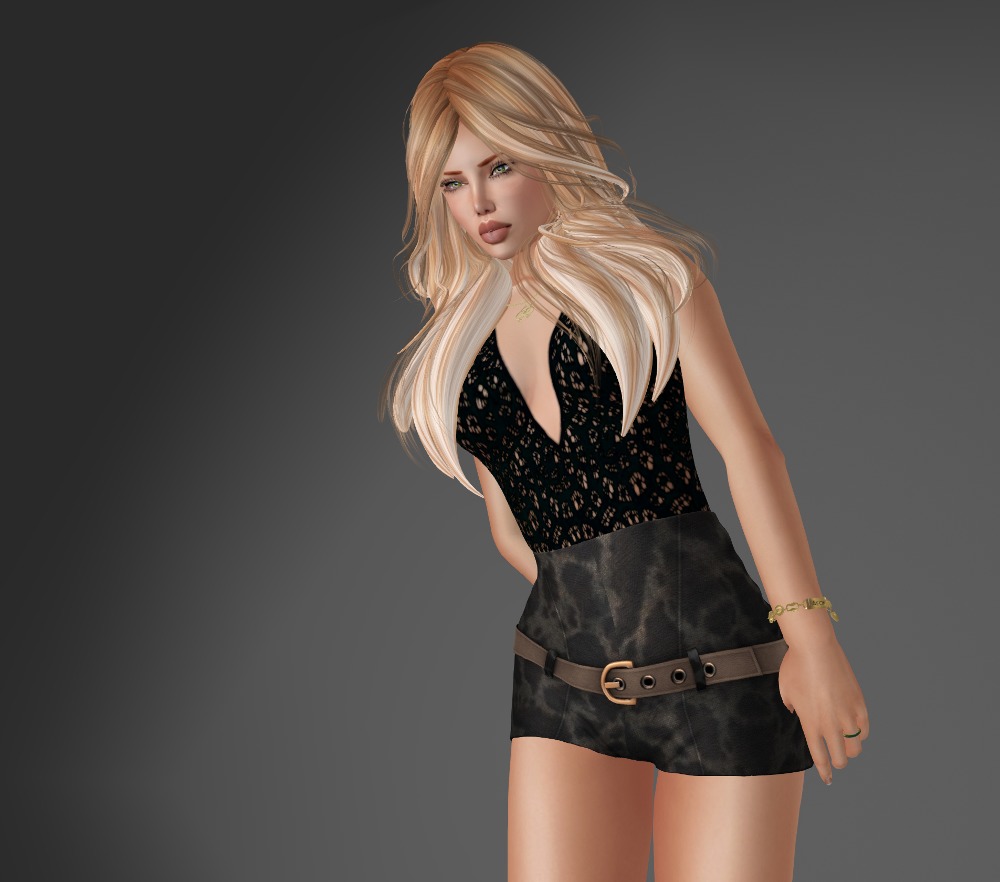 The detailing is quite nice.  While this is Lara fitmesh, there are some little breakthrough issues along the lower hem.  I've done minor retouches to these pics, but I suspect you could easily tweak your shape to get things just right.