A silvan moon?  Is that like a Forest moon?  or a little nod to the passing of Gene Cernan?   Certainly the Ranger probes didn't land among the trees.
No, it's a desperate attempt to come up with a clever title to share Silvan Moon Designs's beautiful Ranger of Islavare.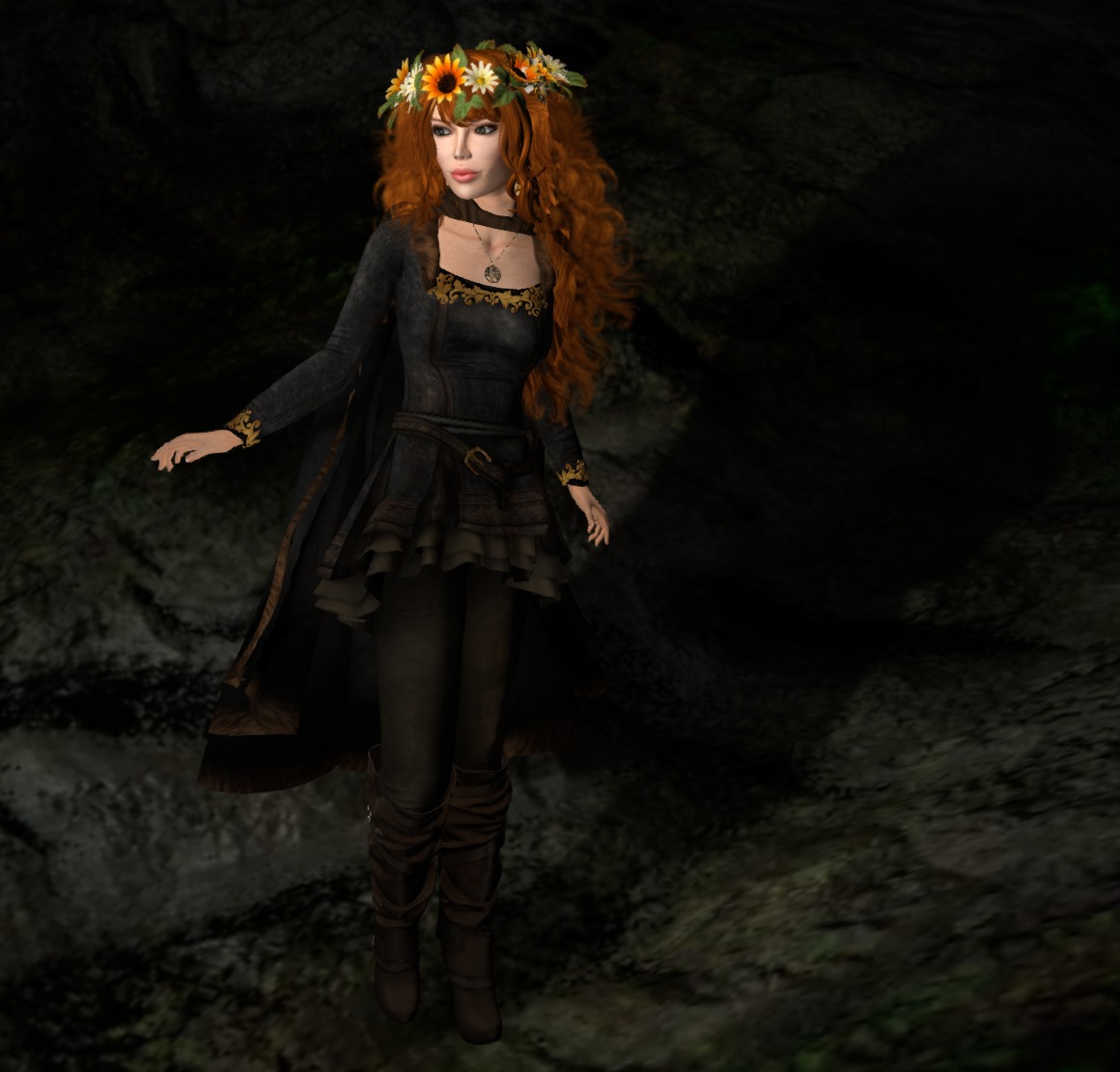 Daisy Wreath from Caverna Obscura is an old favourite, but the Family Tree of Life pendant is a lovely new item from Earthstones.  It features a choice of metal options, plus three gems that are independently selectable from the "standard" set of birthstone colours.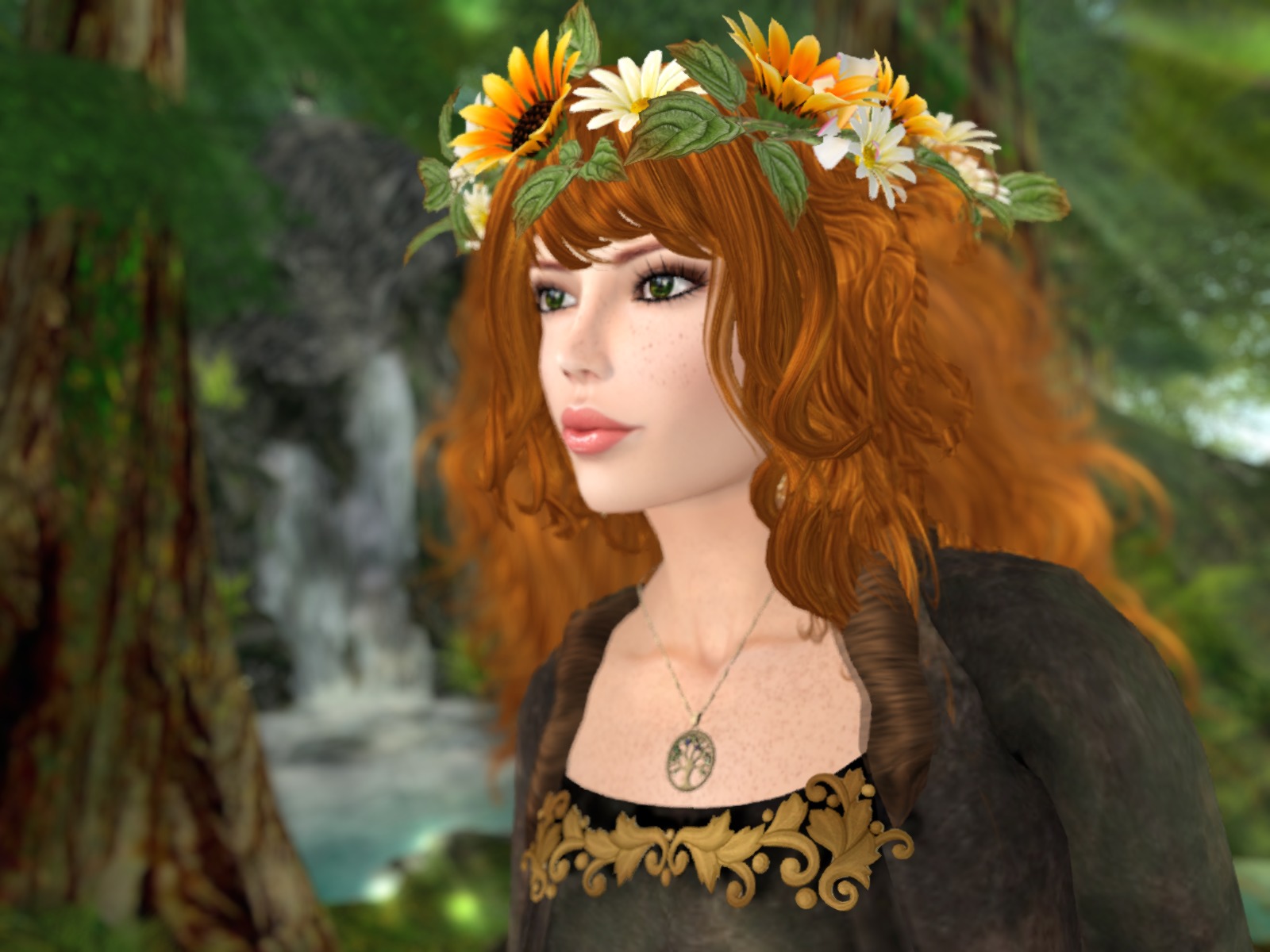 Ranger of Islavare is featured in five different colours — four of which are shown here.  Shadow (shown at the top) is a lovely black theme, and below you can see Hunter (sagey green), Brooke (dark blue), and Rune (aqua).  There's also Secret, a beautiful dark red (not shown).
Ranger features the dress, leggings, cloak and matching boots (not shown here).  Dress and leggings are available in the five standard rigged sizes plus standard, Slink Physique and Maitreya fitmeshes.  There are also standard layer and Slink, Belleza, and Maitreya appliers for the leggings to help you work better with legging/boot conflicts.
Silvan Moon Designs keeps coming out with amazing work.  Stop by and give them some love!
Mahalo!  A hui hou!