Another dress that's been hiding in my unopened folder, this one's by Rowena Springflower.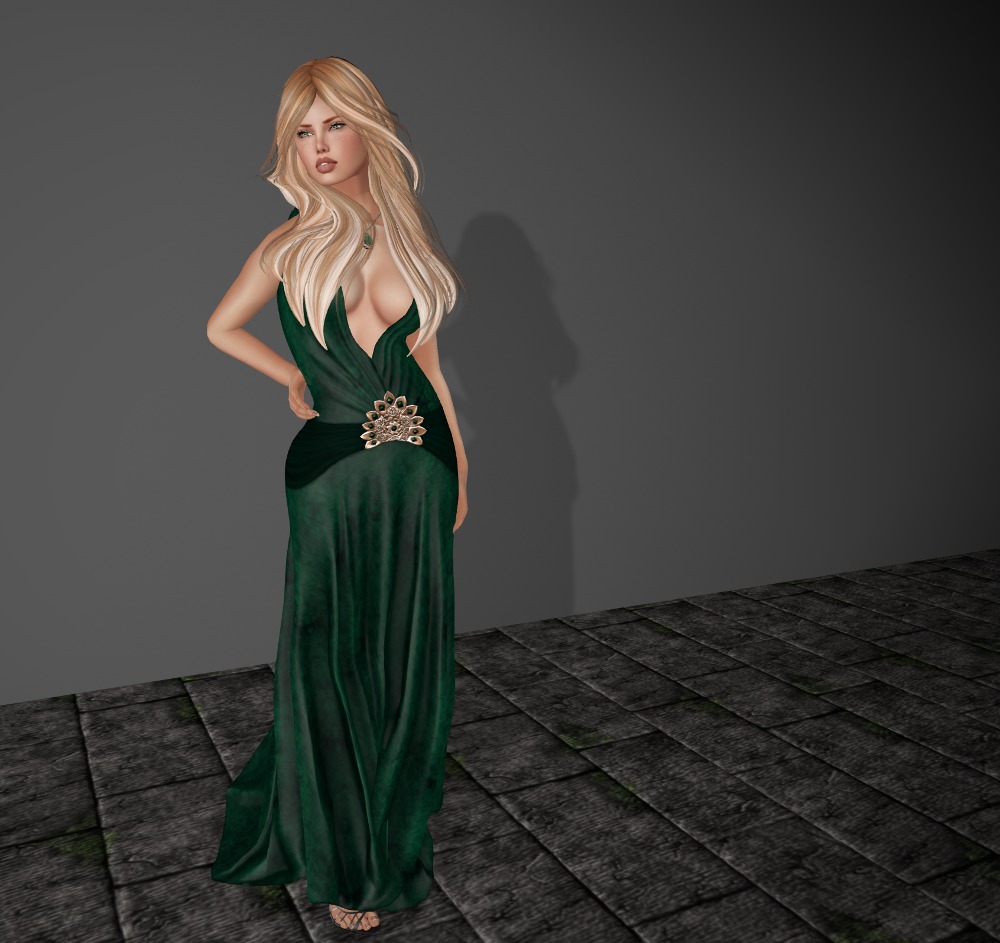 It comes in standard sizes, fitmesh for classic sizes, and specific fitmesh sizes for Maitreya, Belleza, and Slink Physique.  While this is fitmesh for Lara, there are a few breakthrough issues that are really difficult to deal with on the Maitreya HUD due to the neckline.  One of the classic sizes in fitmesh maybe better (and of course you could tweak your shape to deal with it too).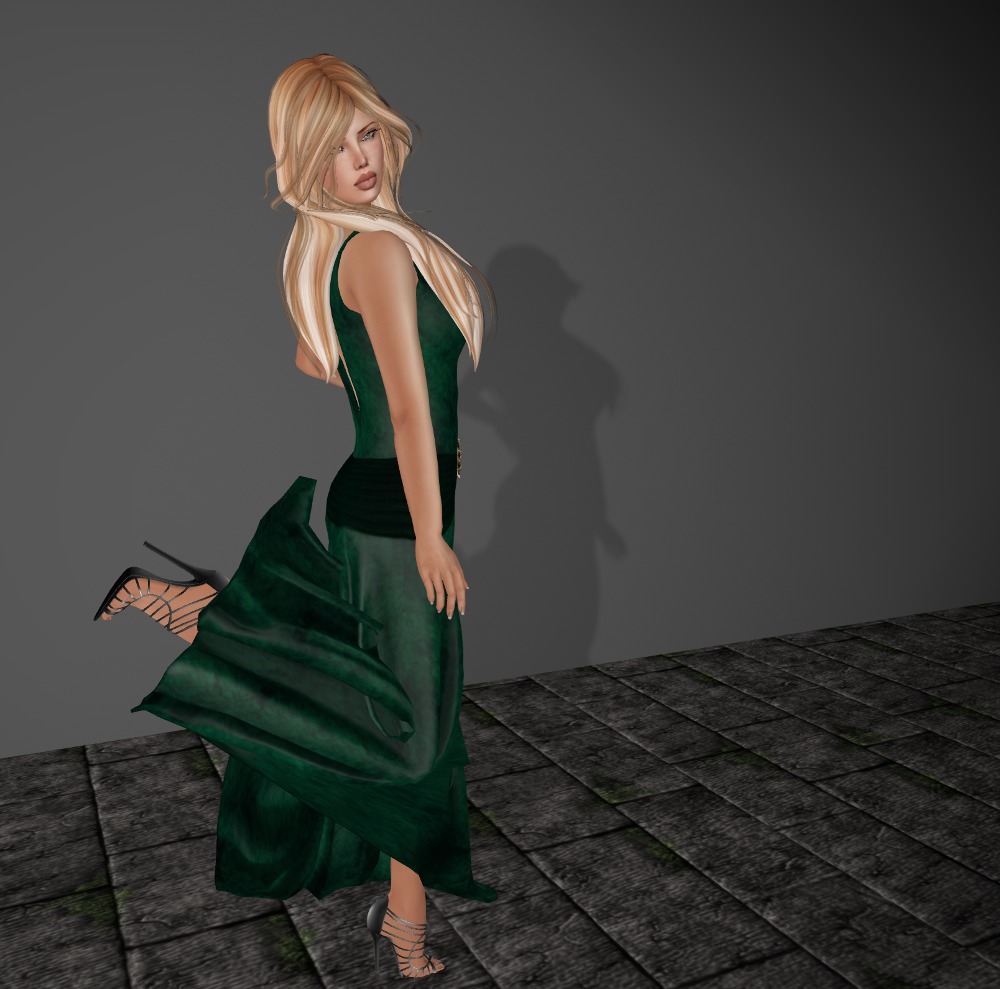 The absolutely fantastic necklace is included, and there is a six color HUD for the dress and the necklace.