Newness for your inner geek!  Let your nerdiness take over the 'verse!  Jadziyah at Eclectic Stars has some sweet mesh leggings for you!  They're maybe not the warmest for the winter, those are triangular cutouts!  They're fun and just a little cheeky.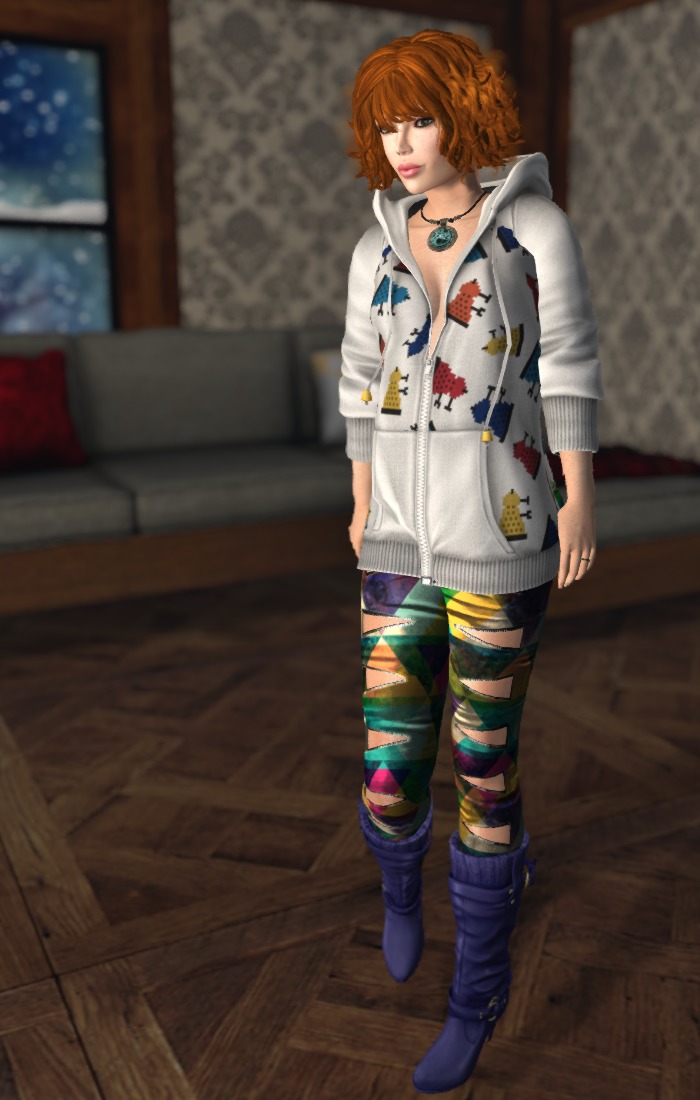 Who wouldn't want to be warm and snuggly in a hoodie like this?  8-bit graphics and a zipper down just so. Perfect for a tease of a t-shirt underneath… or just a little skin.  Or even better, a pendant that that Daleks would surely love to get their hands on — a lovely little treat from the Harambee Gwassi-Kenya Charity Shop, complete with matching earrings.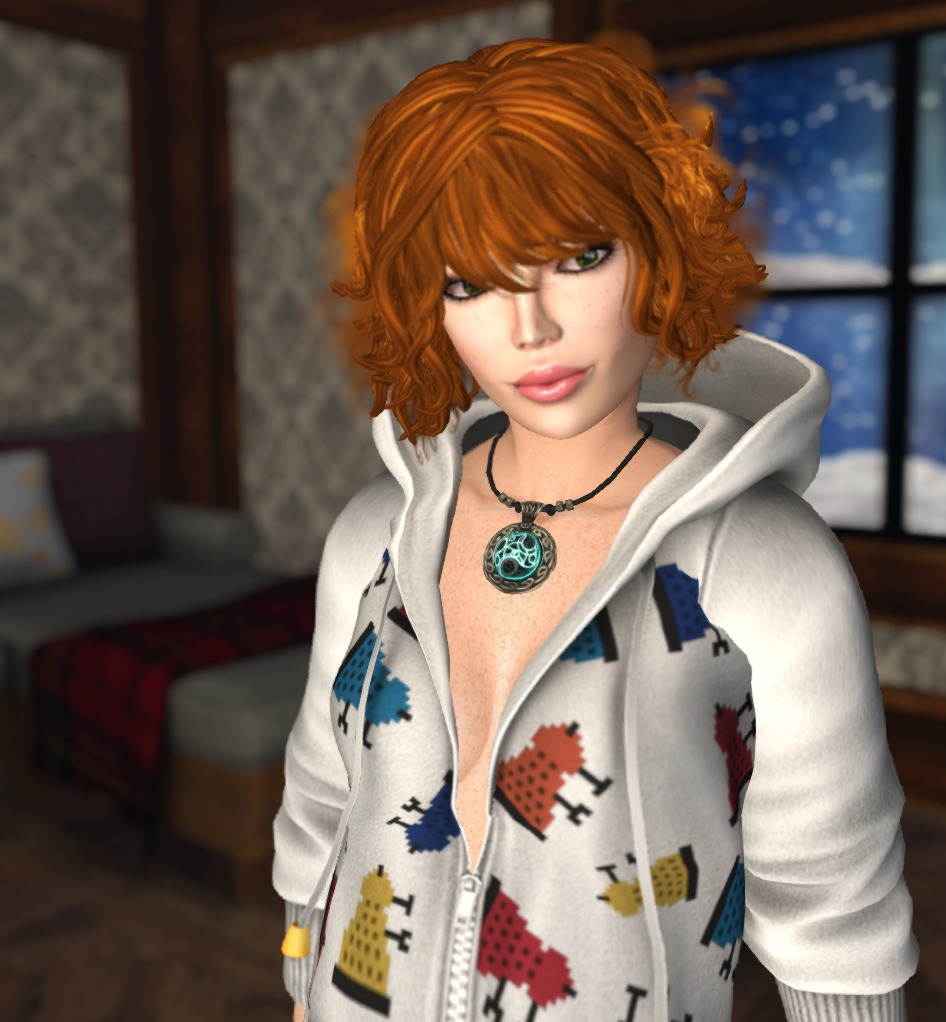 The leggings are available in a host of fun patterns — stop by Eclectic Stars and check them all out!
Mahalo!  A hui hou!