Here's some old tech for you that still holds up surprisingly well.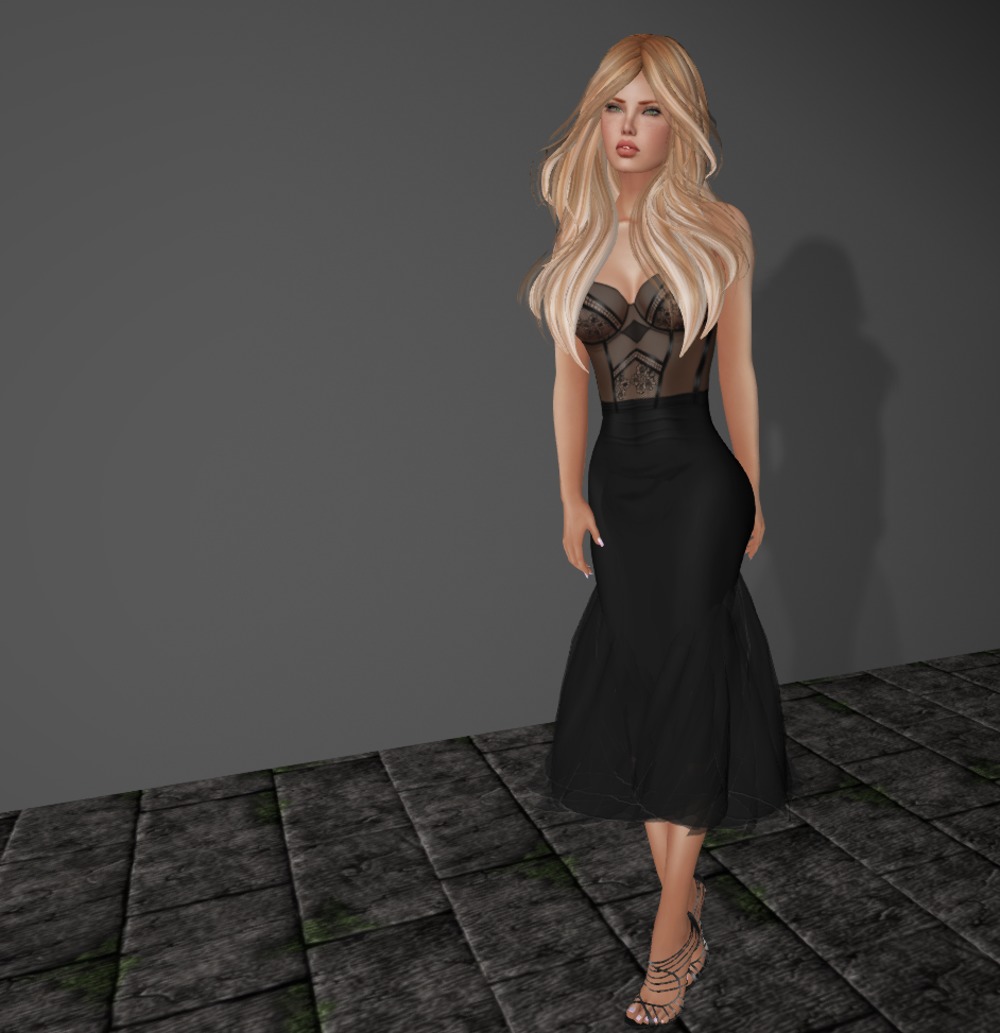 Before the explosion of fitmesh probably about 18 months ago, one of the better ways of doing a dress was with a mesh panel to provide the illusion of a dress either over system layers, or in this case, appliers.  I've never really liked the look of the panels because as they are rigged you can't adjust them, and if the designer doesn't get them just right, they can look terrible.
Then again, when the designer does a good job as is the case here, and adds some flexi prim skirts too, you can end up with a great effect.  The detail on the applier top is just fantastic in this case, and the mesh panel joins are mostly hidden (or you are distracted from seeing them) by the flexi skirts.
Some simple sandals and my fav long hair completes the look.  Simple, effective, great!