This little outfit was from last year's Boho Fair.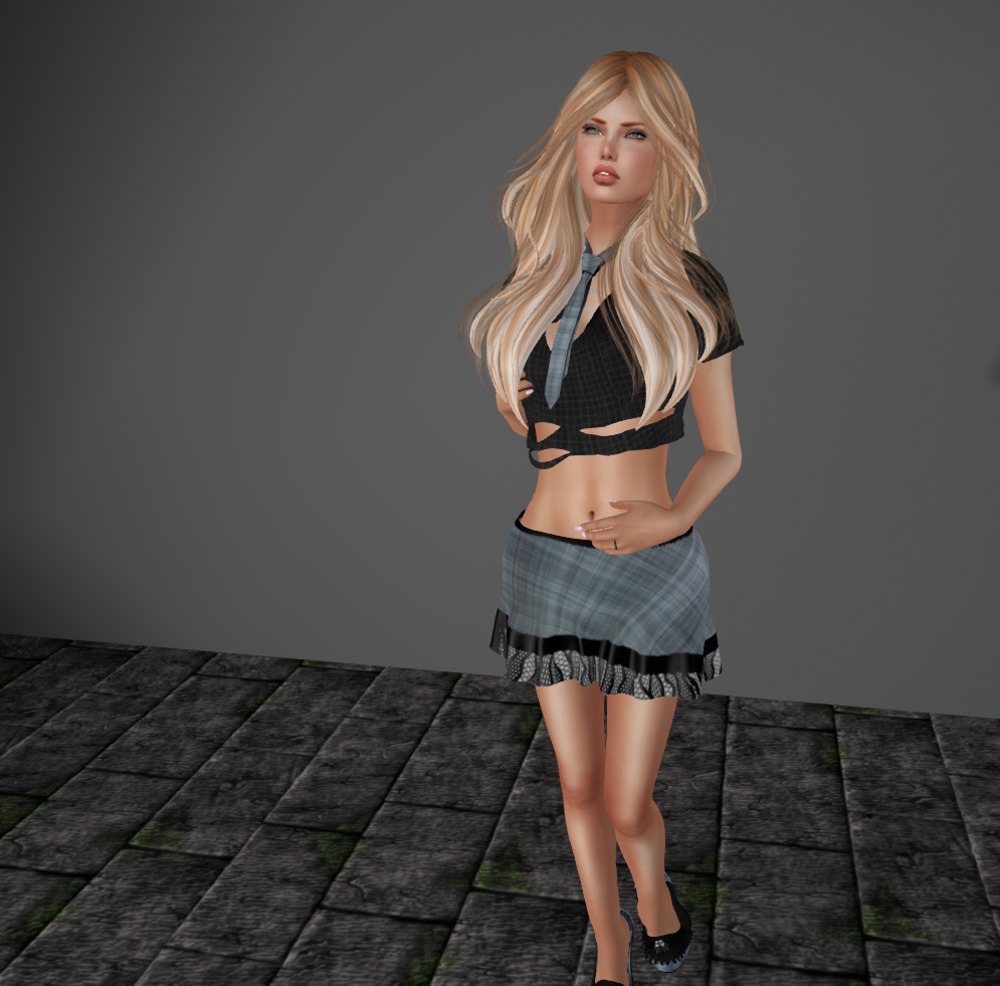 There are a whole bunch of fits in the box, including standard sizes for the top and skirt, fitmesh for Maitreya and Slink, and multiple sizes for the tie, all unrigged for easy resizing and positioning.
The matching shoes for Slink High are also included.