Aloha kakou!  It has been a busy holiday season and I've been too long away — visiting family and then a research conference and the start of the term kept me awfully busy.
But I'm back to show you a lovely reissued gown from Spyralle.  Chione was a daily advent gifty back in December, and features a flexi skirt and new omega appliers!  Long time readers know how much I like a flexi skirt for dancing.  They just look so much better than long mesh!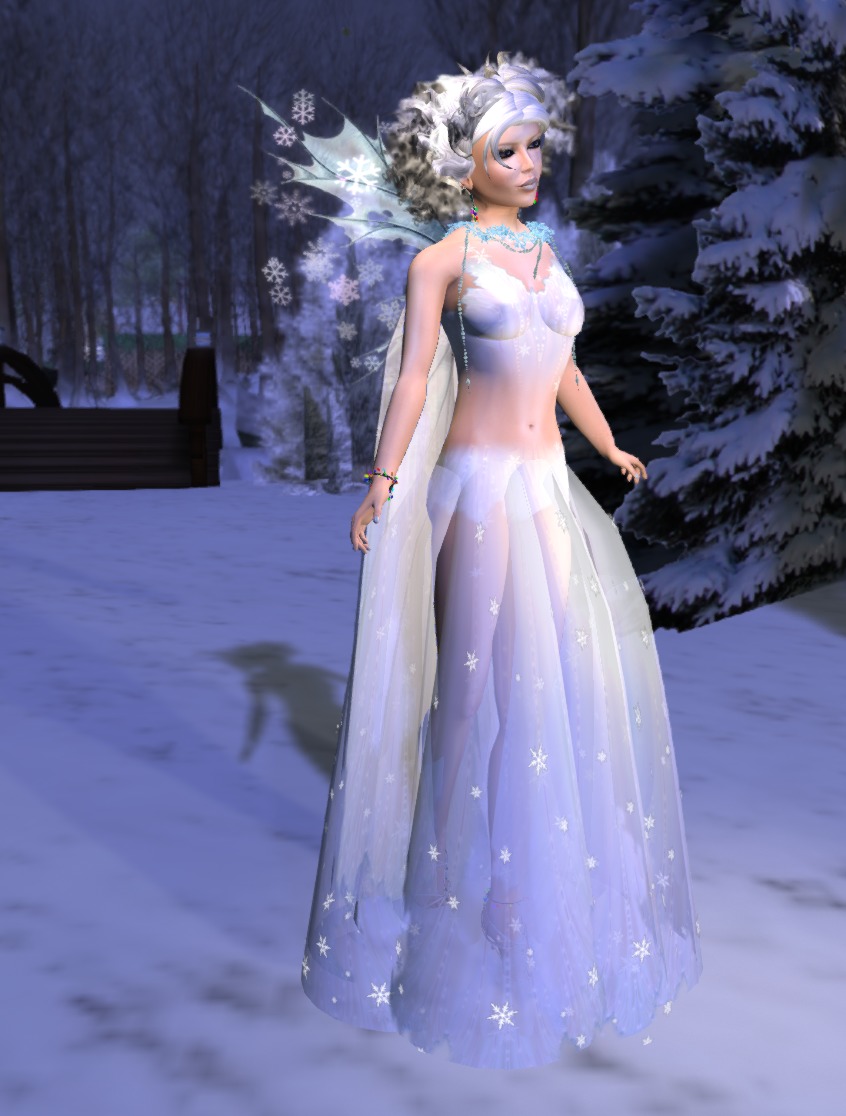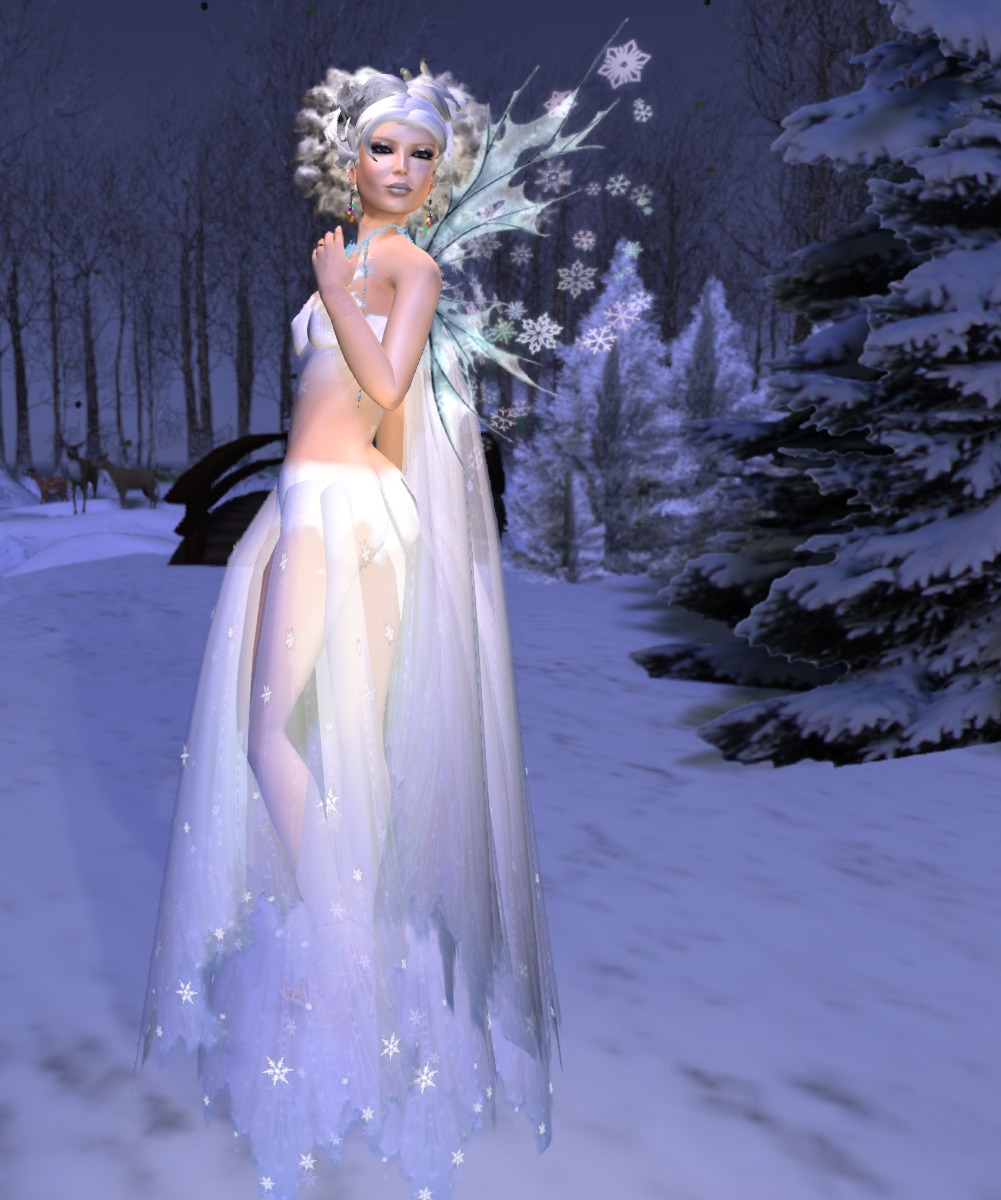 I think that I have showed off the Twinkling Lights jewelry — earrings, bracelet, anklet, and necklace (not shown) — in an earlier post.  I'll admit I wear them every chance I can get in this snowy season!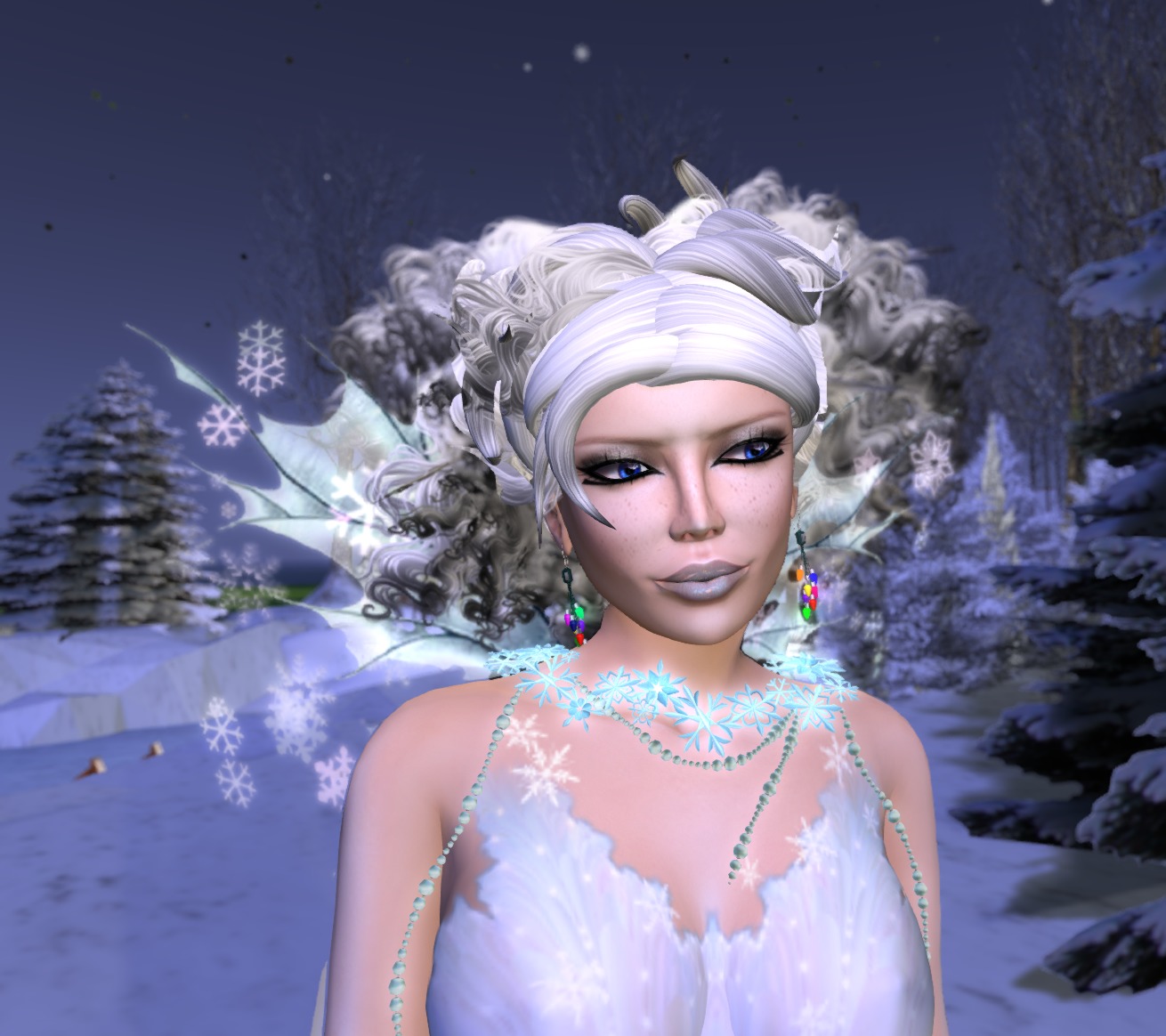 I hope that you had a wonderful season.  I know some of us will be happier for the end of cold and snow (I will be for the sake of getting to run outside again!) but I still love cuddling up in front of a warm fire while it's snowy outside — or taking a nice walk in a snowstorm with that someone special.
Mahalo to Kerryth at Spyralle for a great holiday season, and for updating so many outfits with Omega appliers.  I'll surely be showing you some more from there!
Mahalo!  A hui hou!