ALB usually makes nice clothing, and this is no exception.  I must say though that I'd be horribly confused as a newbie if I was confronted with the sheer number of items in the contents of this package that was ALB's hunt item for PoE9.  (And yes, now it's over, this will be my last PoE post until next Christmas).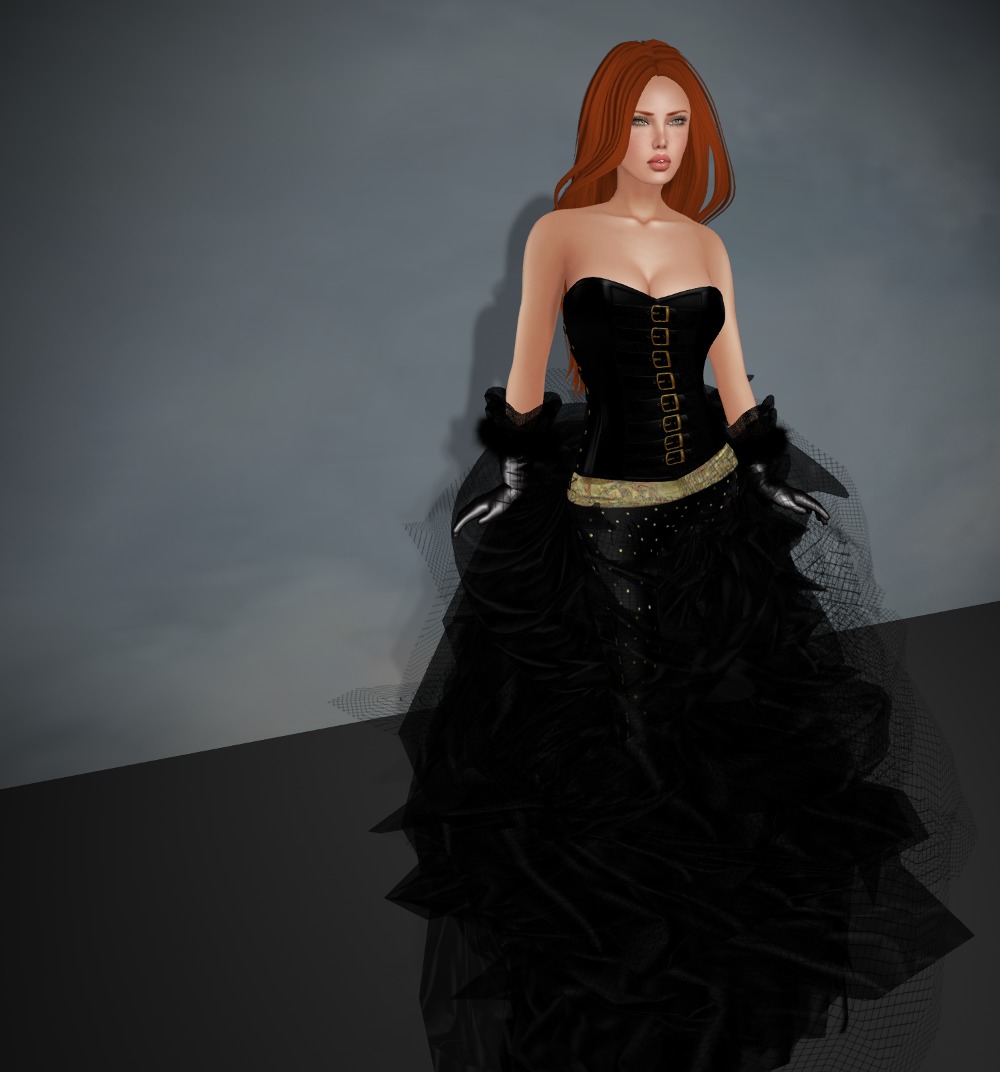 It looks lovely.  The texturing particularly on the gown is very nice with the gauze and feathers.
There are 47 pieces of clothing in this package.  There is fitmesh for classic avis, specific fitmesh top and pants for a slew of mesh bodies, fitmesh gloves, sculpts for the fur, and strangely system layer pants and Slink and Maitreya appliers for the same.
Now, I know we love fitmesh, but pants?  This is a gown, surely leave out the 14 different versions of the pants?  And Slink and Maitreya appliers but no Omega?
OK so I figured out what to put on.  I got to the fur trim for the gloves, which are sculpties.  I'm always wary of fur bits anyway, but I put these on and they just looked… weird.  There were these cones running up my arms and clipping my skin… oh do I need to resize to get the cones to go inside my arms?  No, then they poke out the back of my elbows?  What?  I played around for about 5 minutes before I figured out they were 180 degrees rotated.  The cone needed to point down my arms.  A newbie would surely have given up!