You know that bit where you find a creator that gets you?  Someone who understands your style?  I'll admit I'm lucky to be sponsored by a number of such wonderful artists here on the blog, but let me squee a little bit about Eclectic Stars.
8-bit Christmas is a lovely version of Eclectic Stars' Shifty dress.  I do so love a sweaterdress and tights in the cold months!  I'm even more amused because the 8-bit-style images both evoke the `old' days of computer graphics… but also fit in just fine with sweater graphics limitations!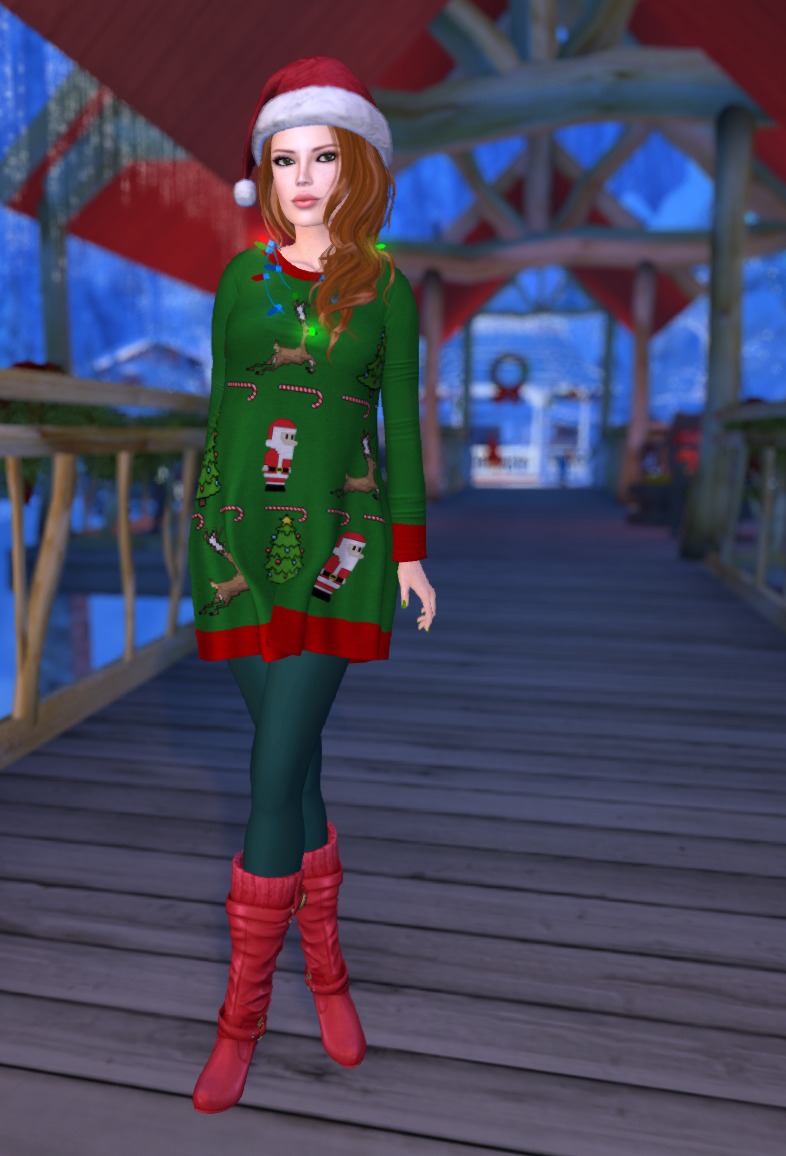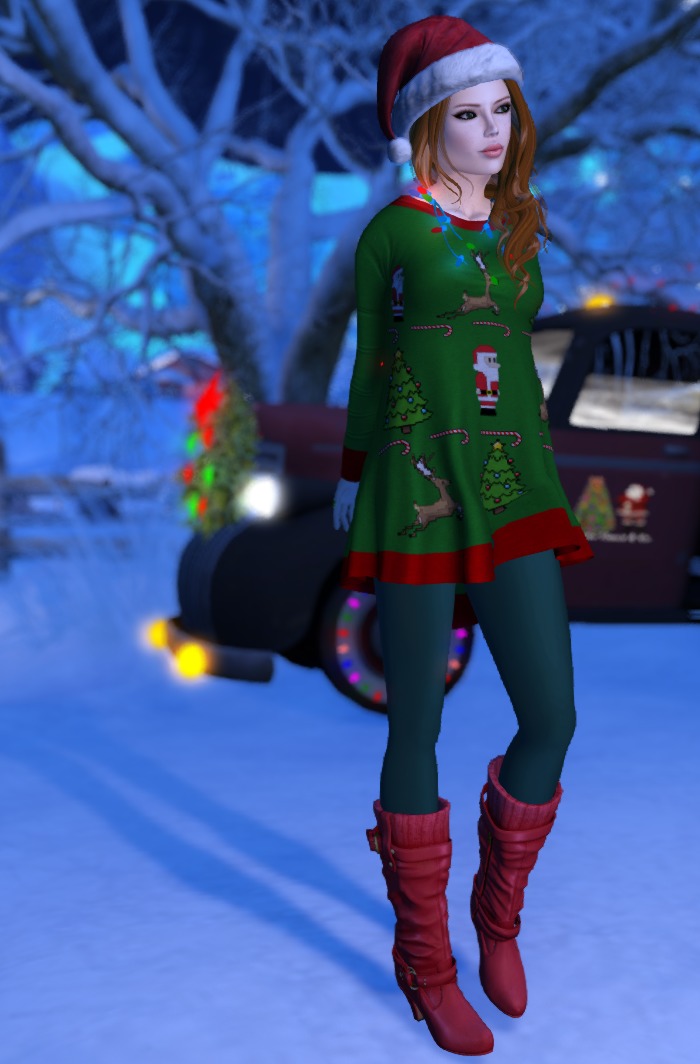 I hope wherever you are that your season is filled with bright lights and starry skies… and friends and family surrounding you.
And… as a friend pointed out to me… some of the rest of us need to always know — ʻaʻole ʻoe e hoʻokahi wale nō, ʻaʻole ʻoe e poina ʻia.  You are not alone, you are not forgotten.
Mele Kalikimaka a Hau'oli Lā Nui!