One of the items in the PoE9 Hunt was this fab little skating outfit!  Ice skates?  Check 🙂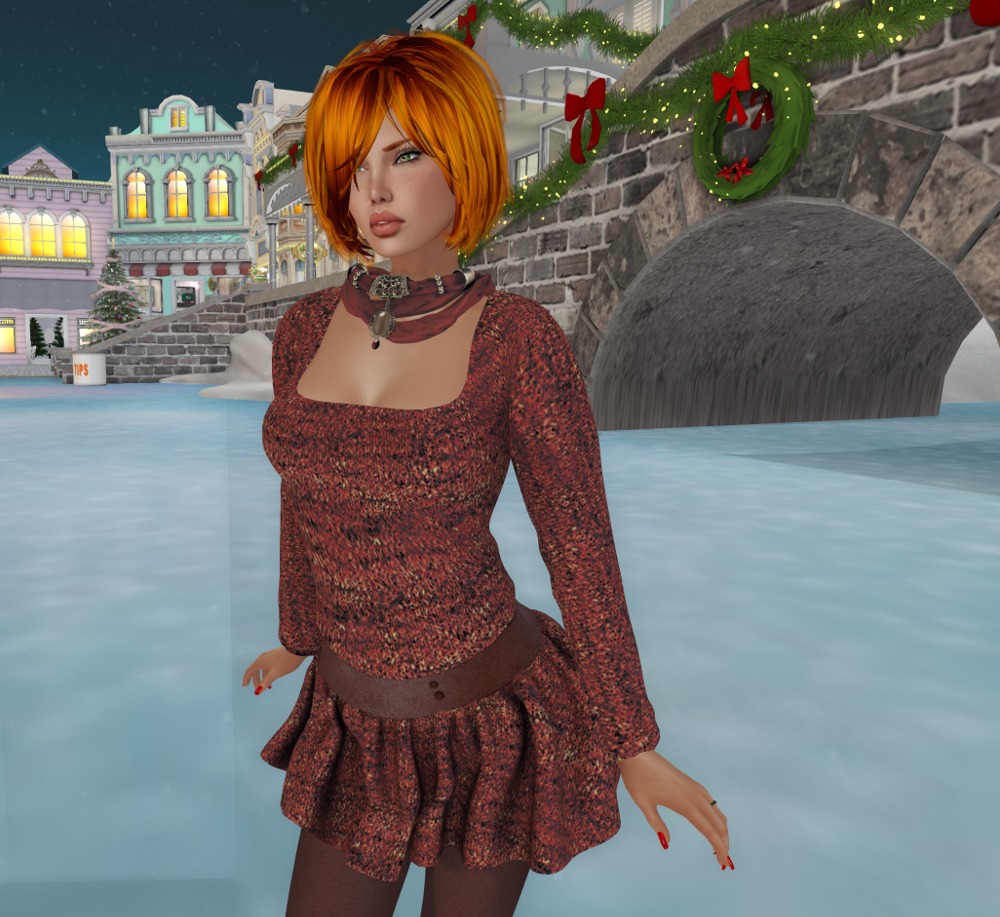 It's only in rigged mesh, but the medium works will on Lara for me.  The tights come on a tattoo layer and there is an Omega applier included in the package.
Also including is the scarf/necklace, which makes the outfit something special.