Last weekend at Eden, we had our Winter Queen event where Sabine, the club owner, with some input from staff, selects who is to be winter queen for the season.  I've had the honour to be chosen back in 2014, and it's a bit of a thrill 🙂
Anyway, I was sort of running the show as this year we had a runway for the girls to parade on if they wanted to be a candidate in the contest.  As I built the runway, it fell to me to organize the girls who wanted to walk.  Nandi, our club manager, said I should set my tag to "Eden's Heidi Klum" lol.  So while I got a nice outfit, I wasn't even under consideration for the title.
Here's what I wore.  As has been the norm in the last couple of weeks, it's from the PoE9 Hunt 🙂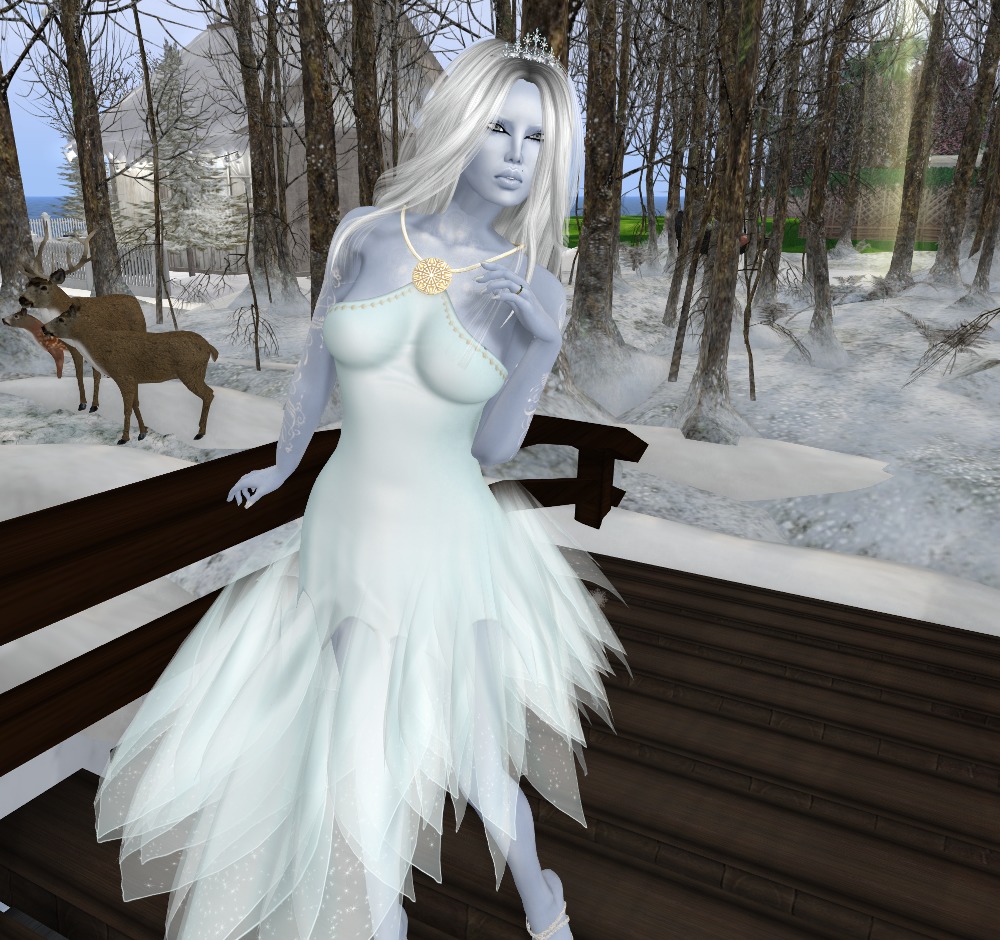 The basic dress is standard size fitmesh, and there are body specific fitmesh for Slink Physique and Hourglass, and Maitreya.  The flexi skirt is really well done, with a great shape that I should investigate 🙂 and it's really well textured too!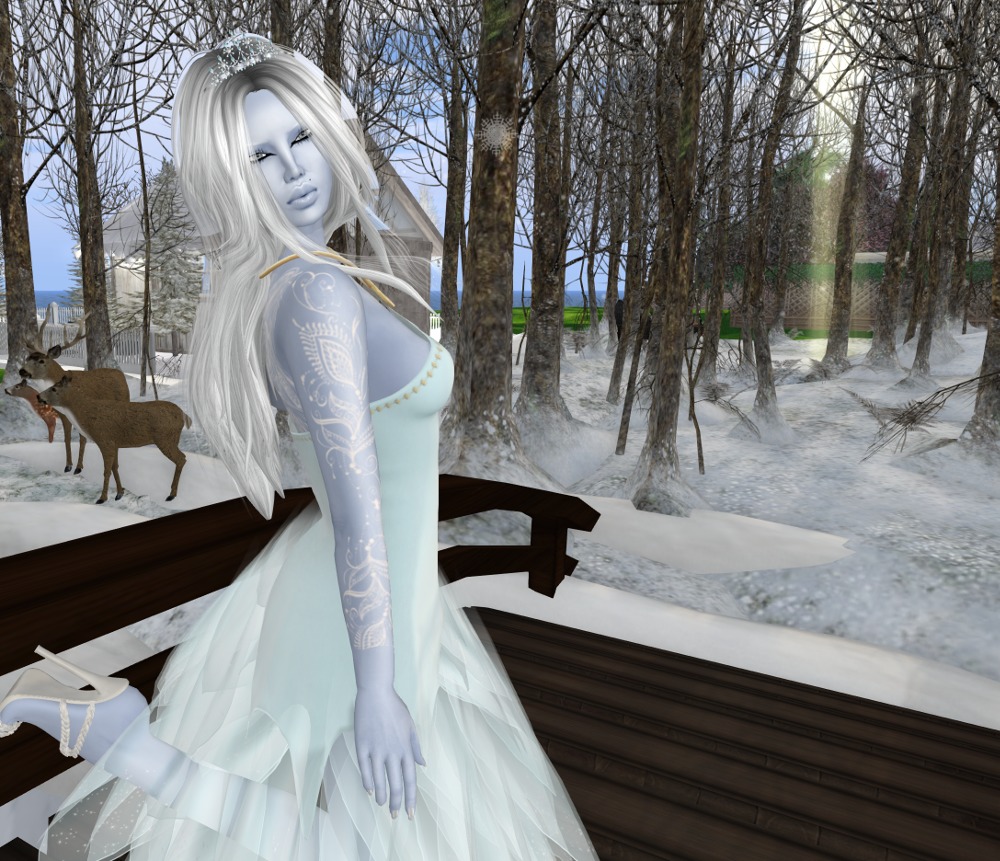 I wore my fantasy frost skin, and at the last minute came across a nice white tattoo, also from PoE9.