Two lovely little winter treats for you today — a beautiful little snowflakes jumper and some amazing jewelry from Earthstones!  The jumper is an older one group gift from Calamitous Intent, but is a favourite for the cold winter months.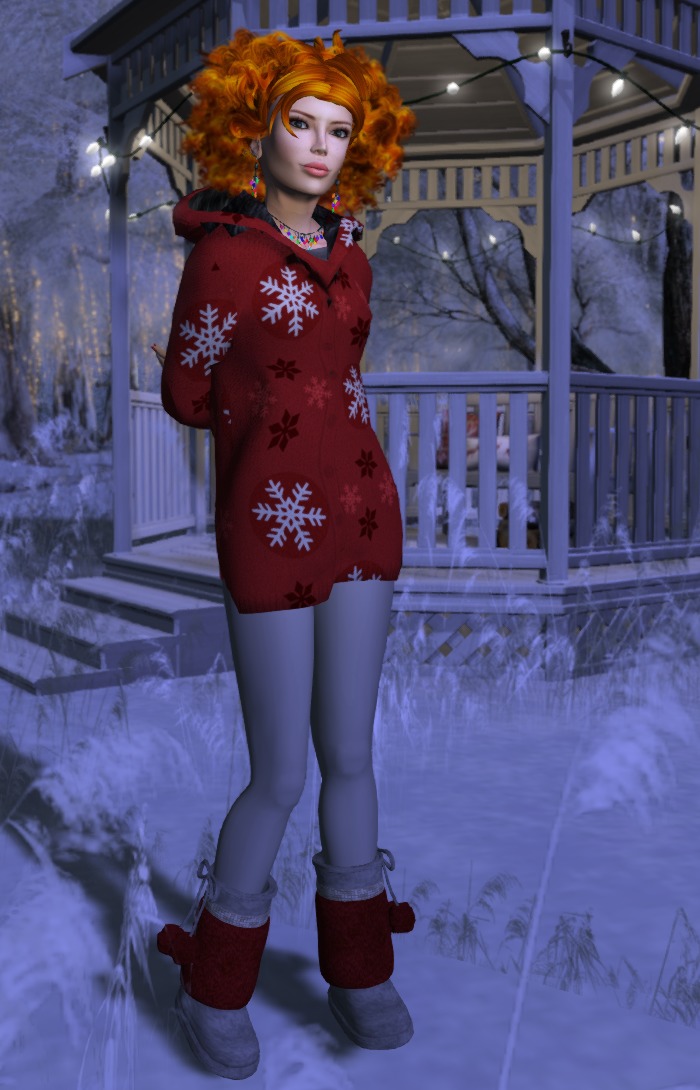 I'll readily admit, I love sparkle.  Not cheezy bling, but beautiful sparkling lights.  So when I saw the beautiful Twinkling Lights jewelry at Earthstones, I completely fell in love.  There is a necklace, earrings, bracelet and anklet, sold separately so you can choose what you love.  I love them all!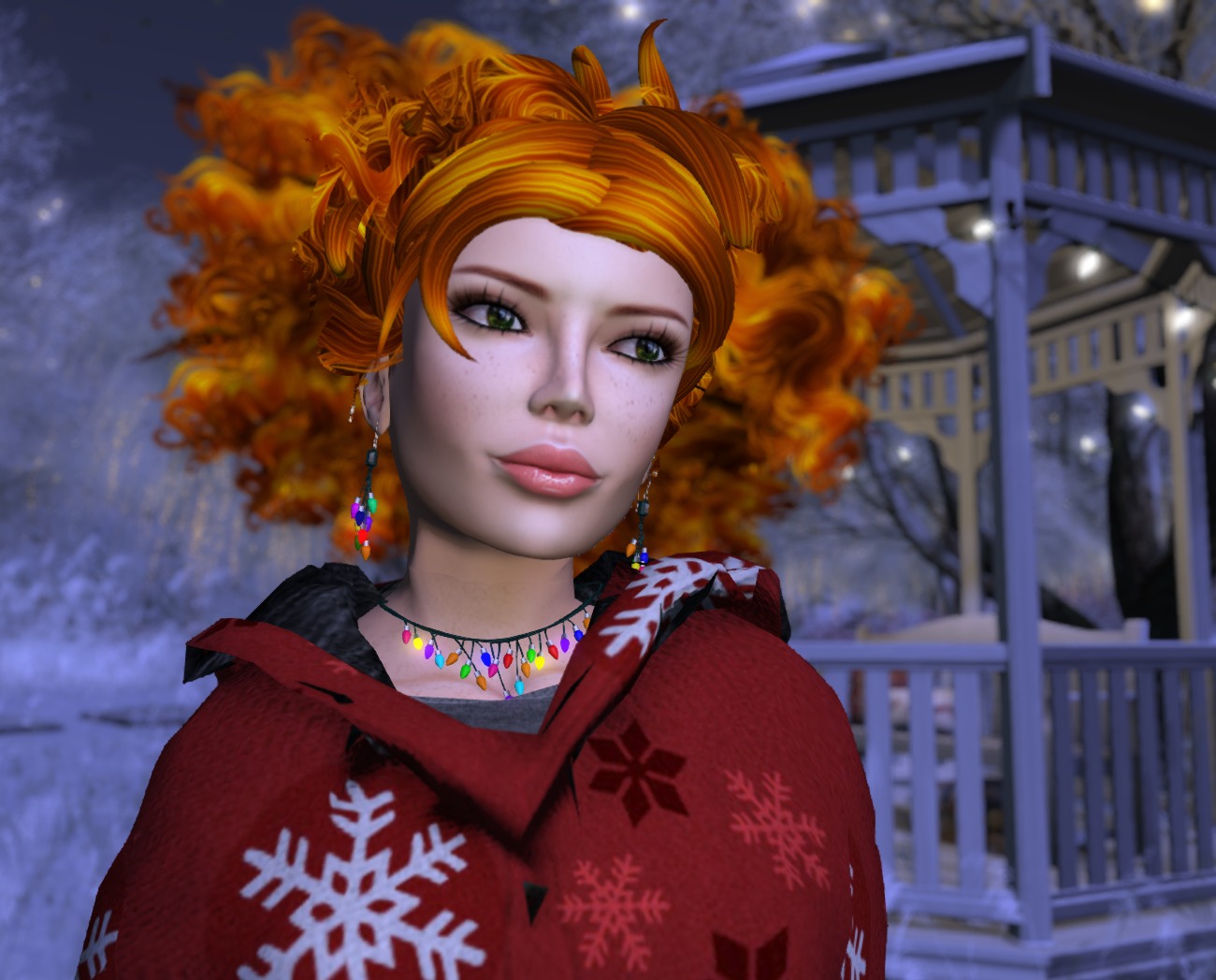 GLITTER —Always #3 pose
As you might expect, Twinkling Lights is a little script-heavy, but it's not bad — just be warned that if you are on a heavy-traffic sim (a busy club?) and they monitor scripts, you might be up high on the board  🙂  BUT the sparkle is beautiful, and I've been wearing it mostly non-stop since I got it!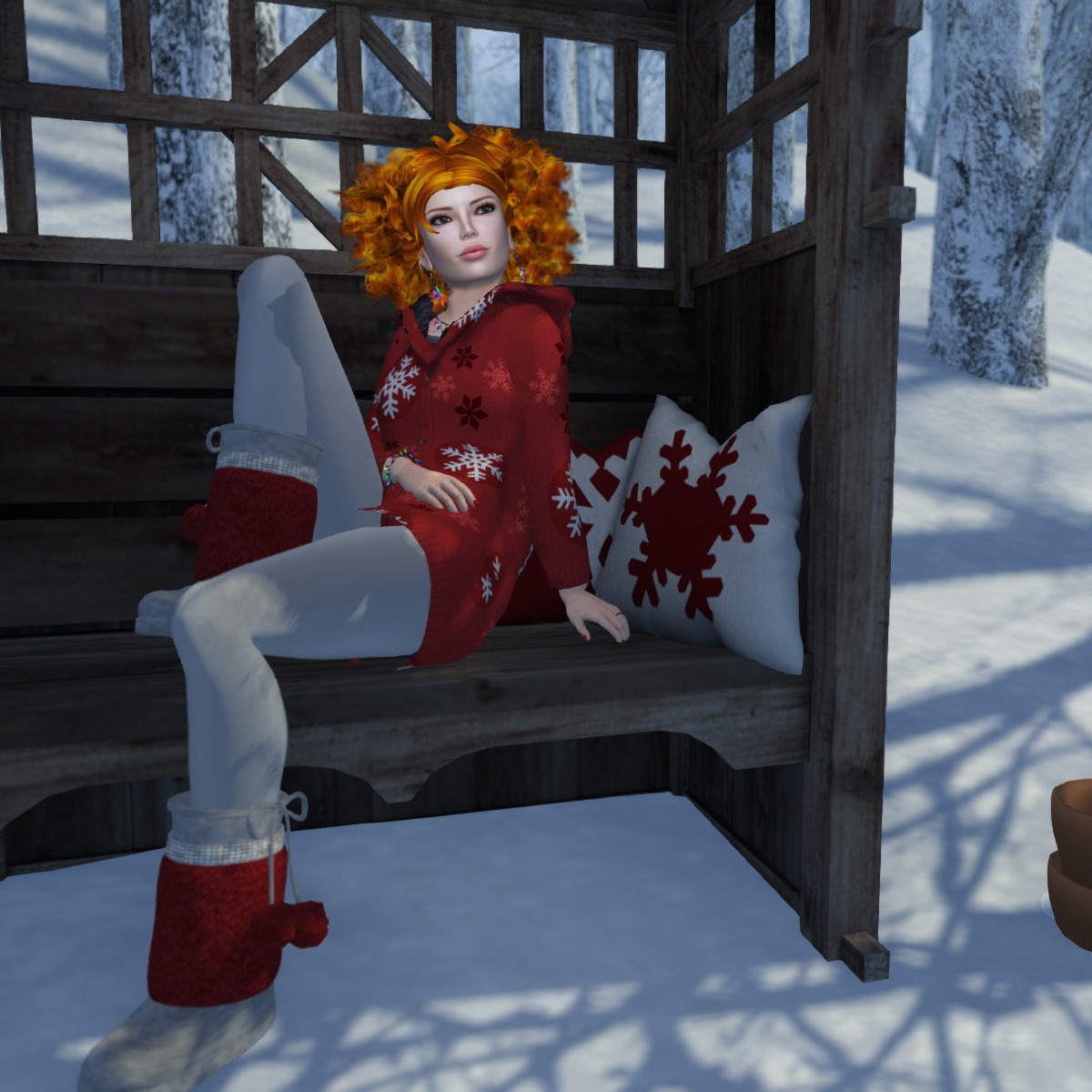 bauwerk — Winter Nook (with Snowtop) pose
Wherever you are this holiday season, however you celebrate this time of year, I wish you happiness and light.  Mele Kalikimaka me ka Hau'oli Makahiki Hou!