What's in the box??! What's in the box?!?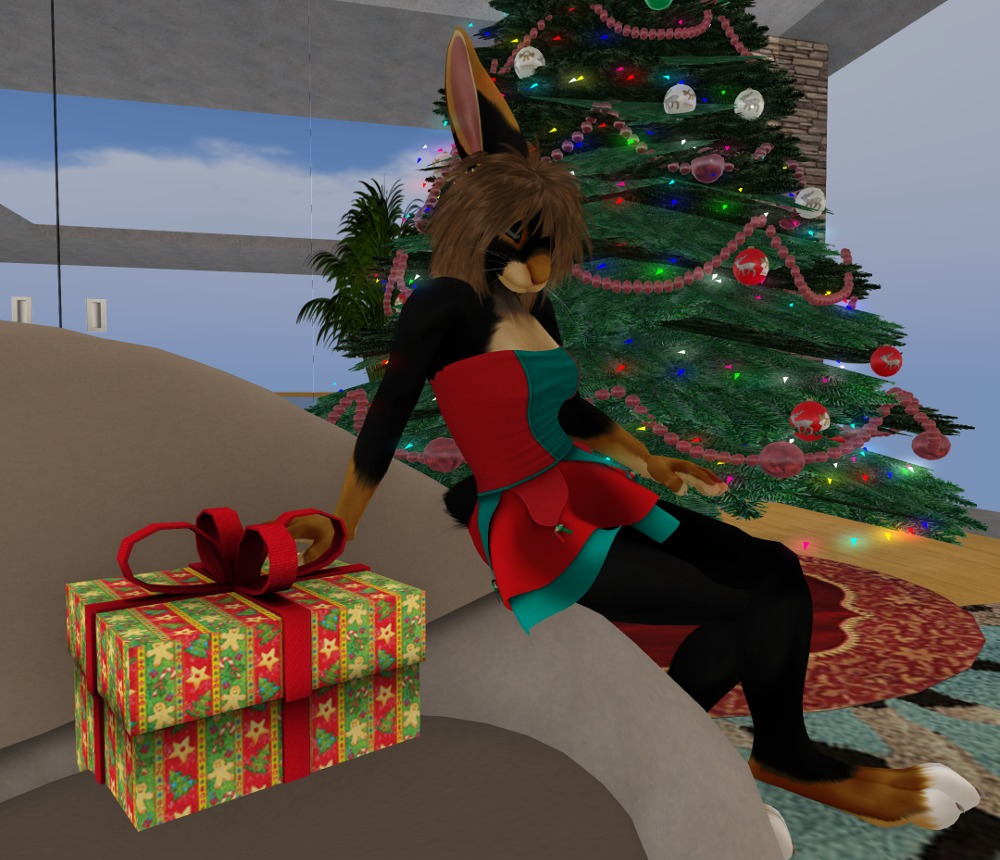 \
What's not in the box is this awesome little present from Furry Fashion available right now under their tree in the main store.  Actually, there are three different ones, all the same mesh but for Christmas (shown), Hanukkah, and Kwanzaa!
The dresses are not just for furries, with standard mesh sizes and specific fitmesh for Slink Hourglass and Physique, Tonic Fine and Curvy, Maitrya, Belleza Venus, Freya and Isis, and TMP!  There are three gifts there for males too, so grab the man in your life and drag him along.  Run and get yours now!
Thanks to my wonderful friend Katkind for pointing these out to me!