Just to change pace from all the PoE gifts I've been posting lately, here's a group gift from Shoenique (I think it was a gift for SLF&O).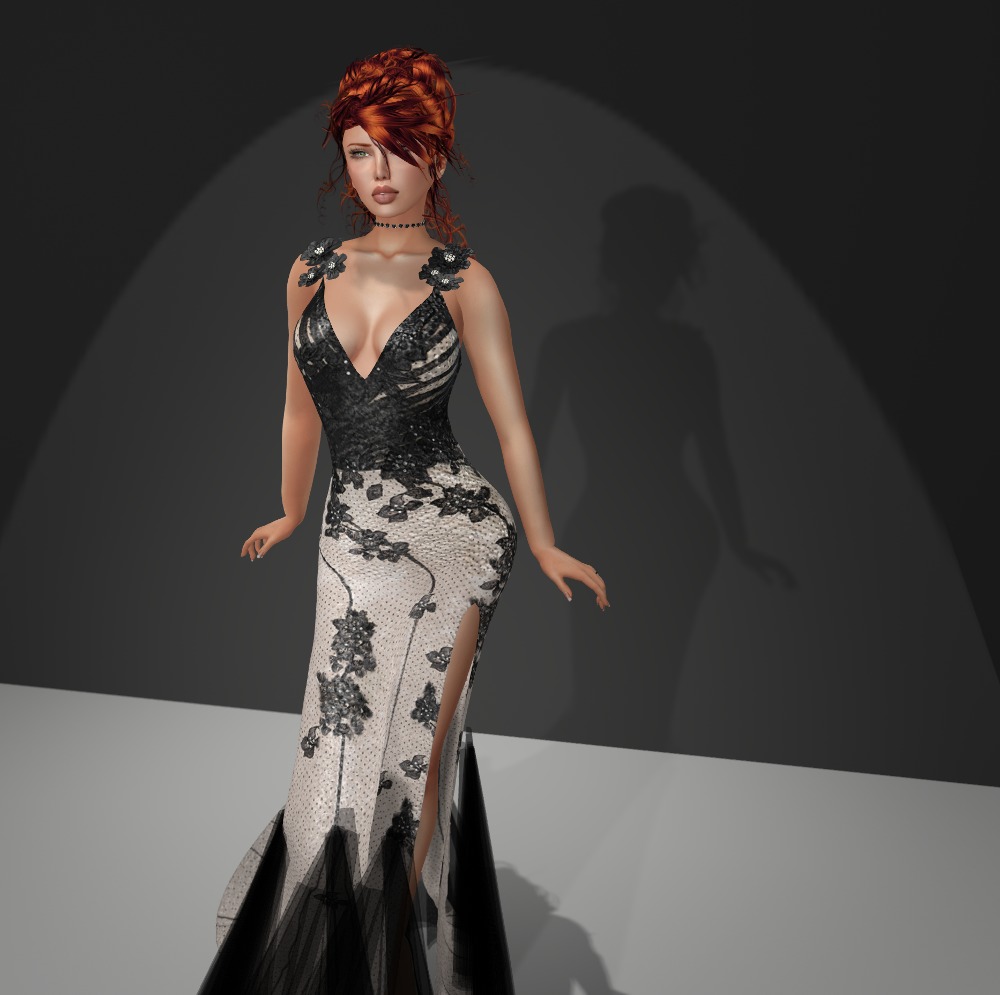 The gown is in standard size fitmesh, with specific sizes for Belleza, Maitreya, and Slink.  There are five flexi skirts making the outfit a little high in complexity, but not too bad.
Although this is fitmesh for Lara, there are a couple of breakthrough issues that could easily be fixed with a shape tweak.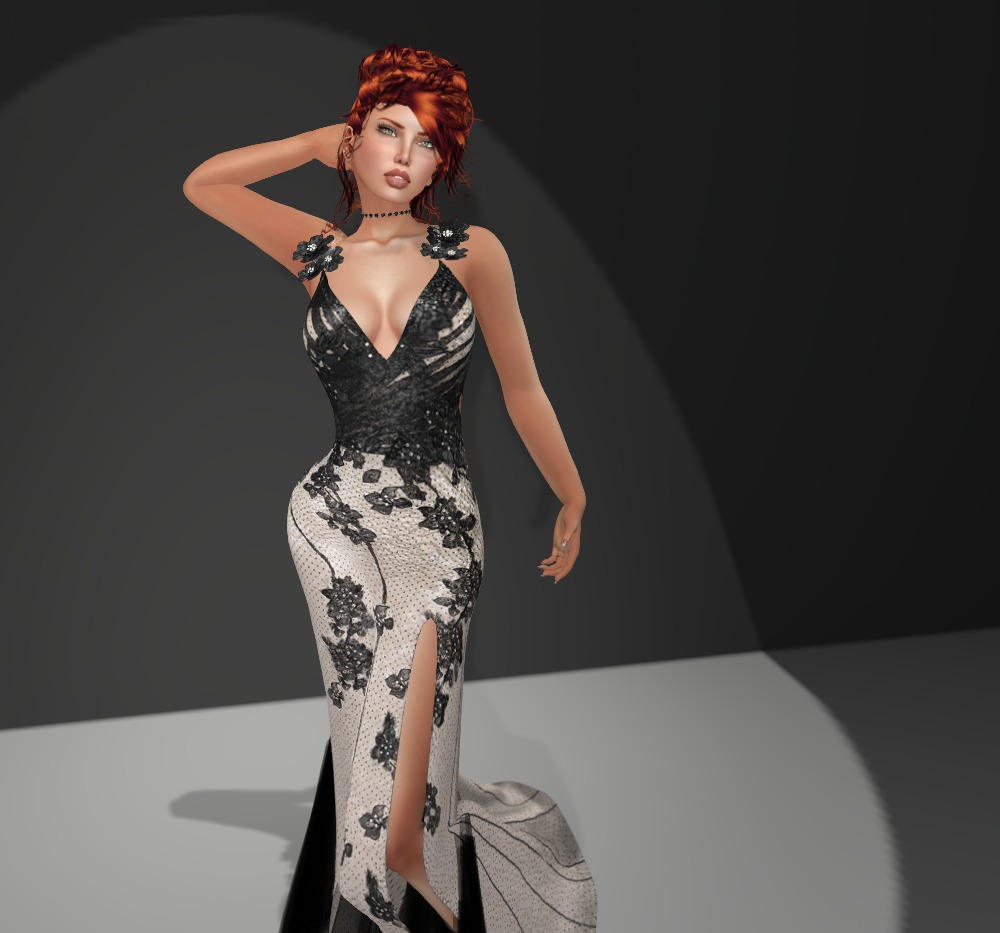 I love the flower detail!  It makes the gown!