The perfect wrapping for a holiday gift — Catty Sparkle  from Carrie's Lingerie!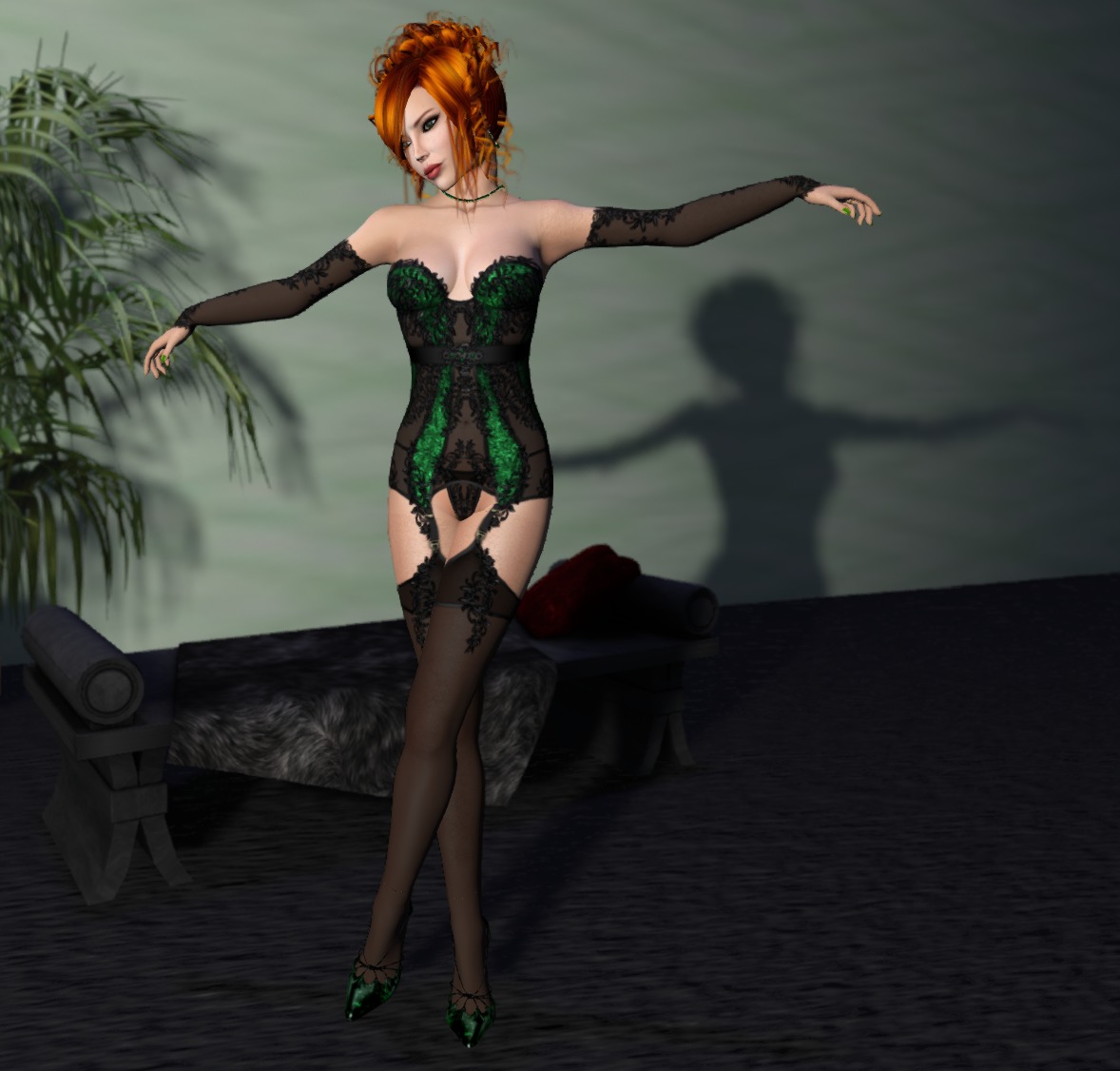 Catty Sparkle includes Omega applier (and standard layer) gloves, stockings, garter and corset.  Heels are sold separately, but include a colour-change HUD.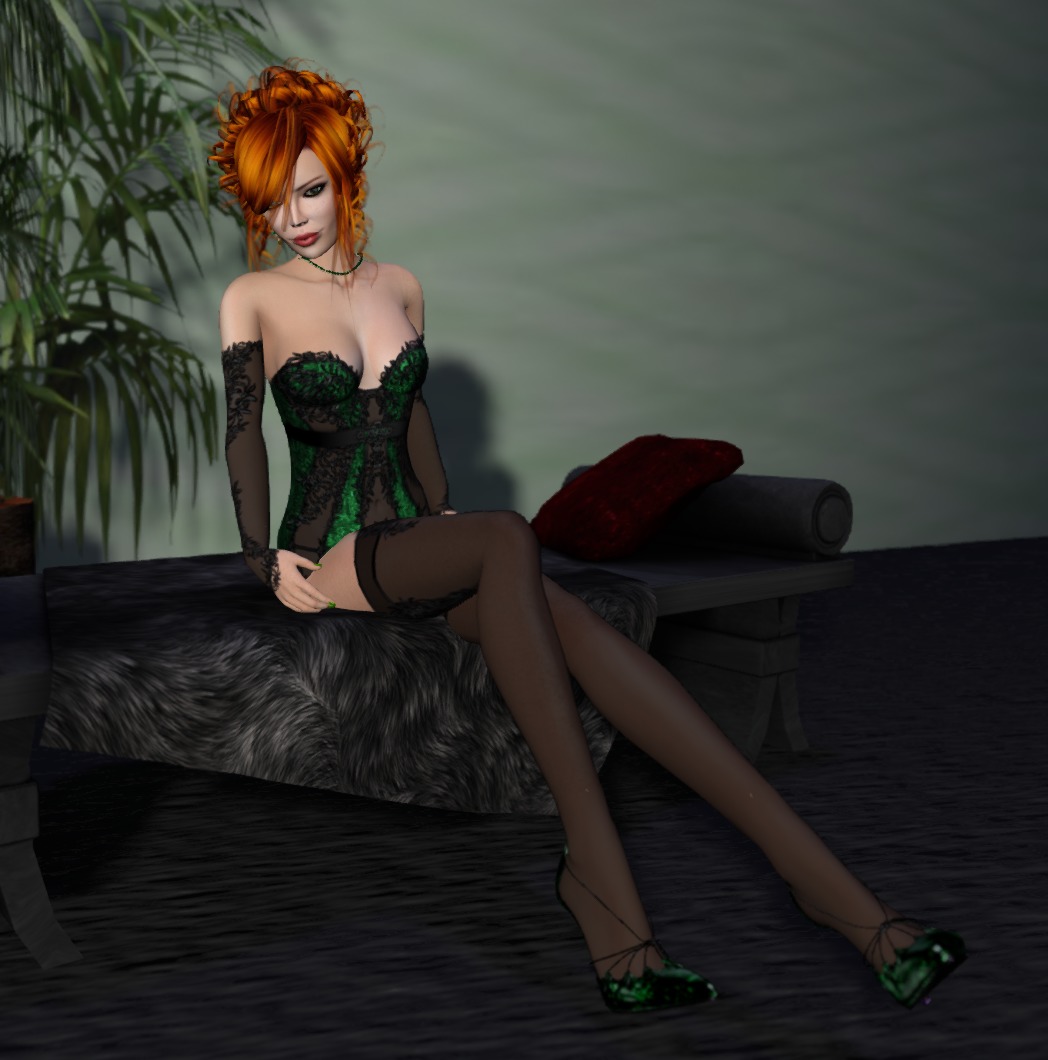 Okay, I'm not conceited… but smart enough to think that my legs are my main redeeming feature.  So… little surprise that I like backseam stockings and a nice pair of heels.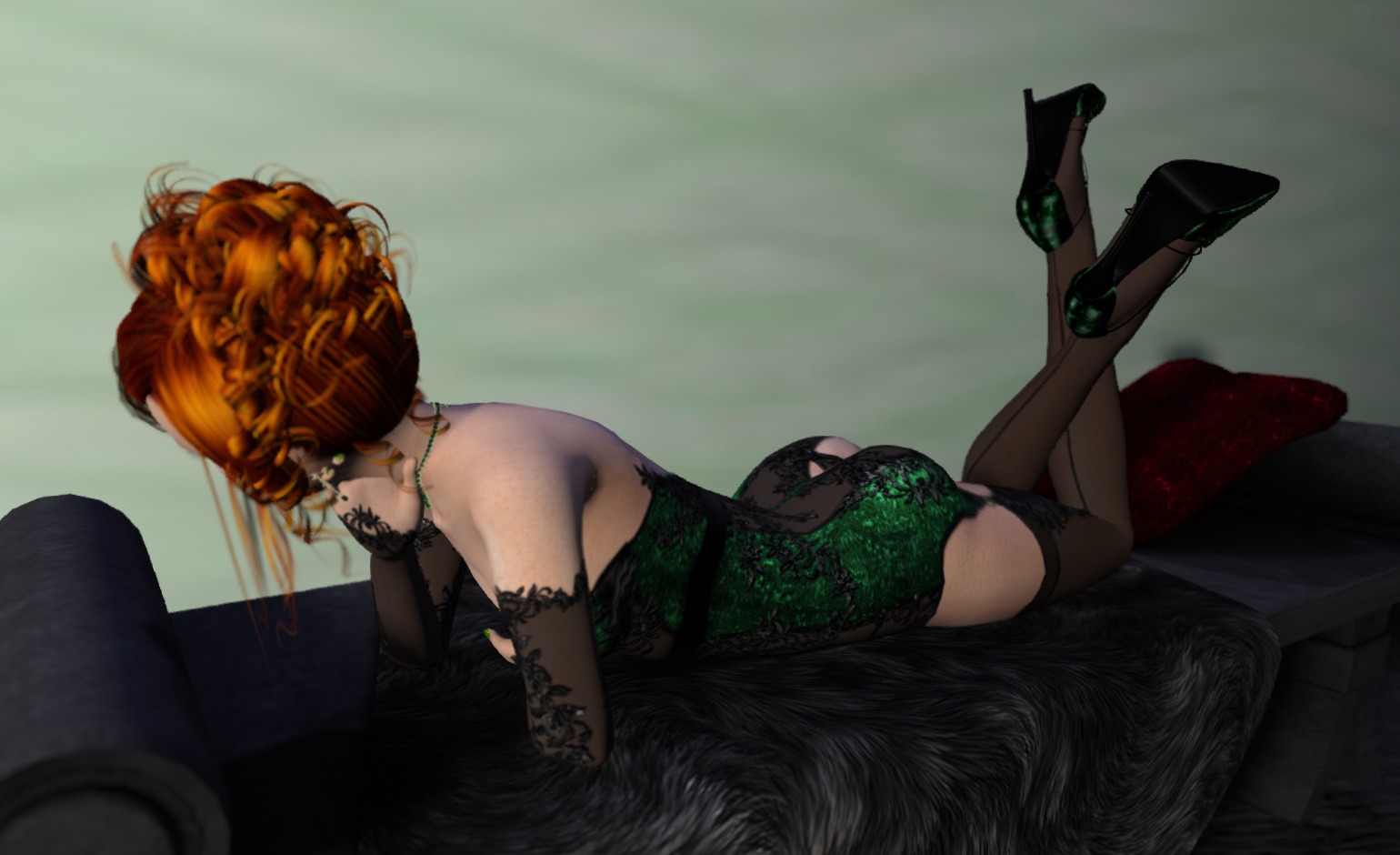 With this much exposed chest, I could probably get away with an awful extravagant necklace… but thought that a simple emerald tennis necklace (with matching earrings and bracelet) from Zuri Jewelry would make just the right statement.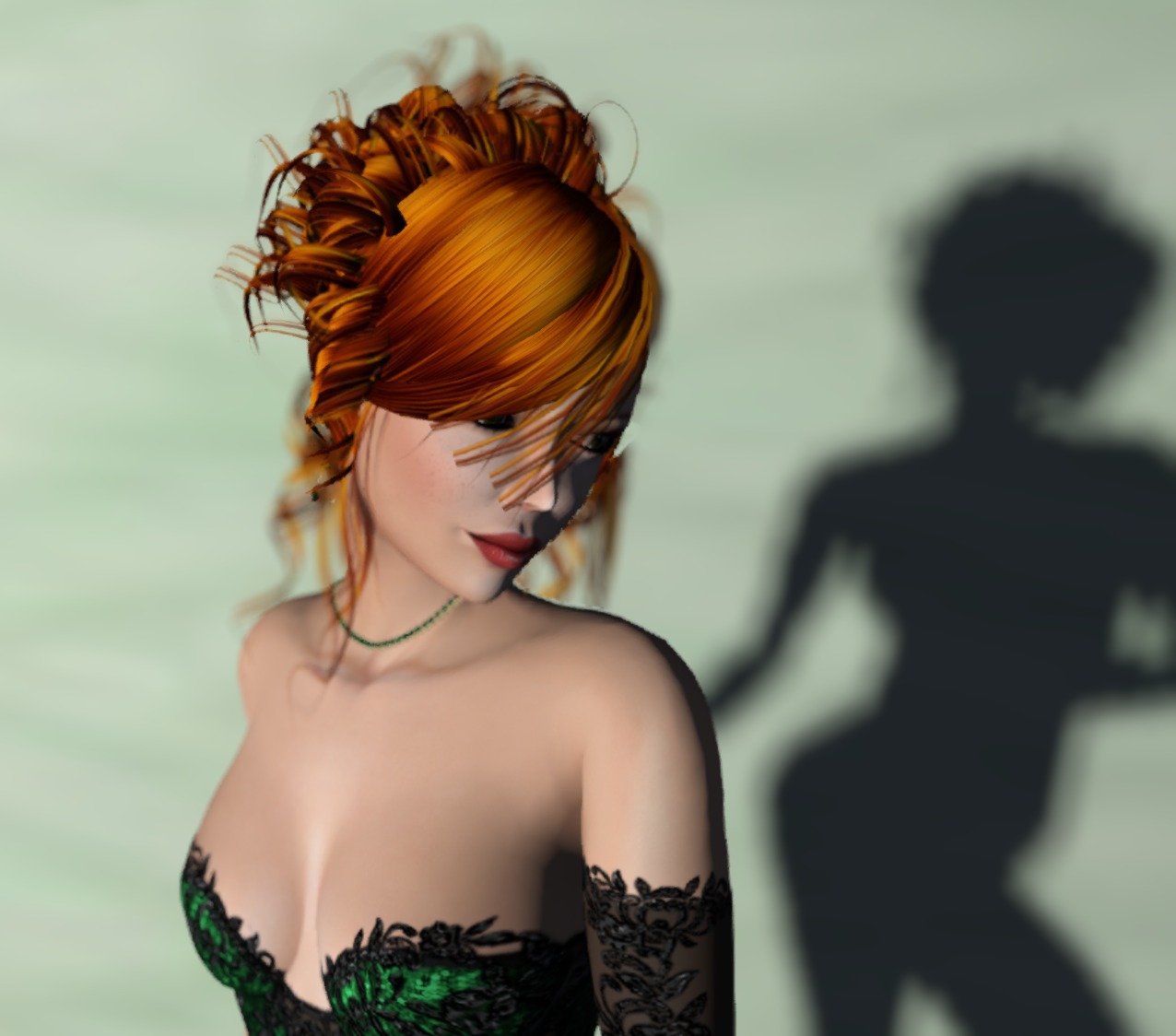 Catty Sparkle comes in six beautiful gem-bright colours.  Take a stop over at Carrie's Lingerie and check out them out — all of Carrie's holiday offerings.
Aloha!  A hui hou!