For the Winter Solstice Event, Sylvan Moon Designs brings you Victoria Faun, a beautiful gown in three parts (skirt, jacket and bodice) and a cute little pillbox hat.  It seems the perfect gown for a Midwinter Ball!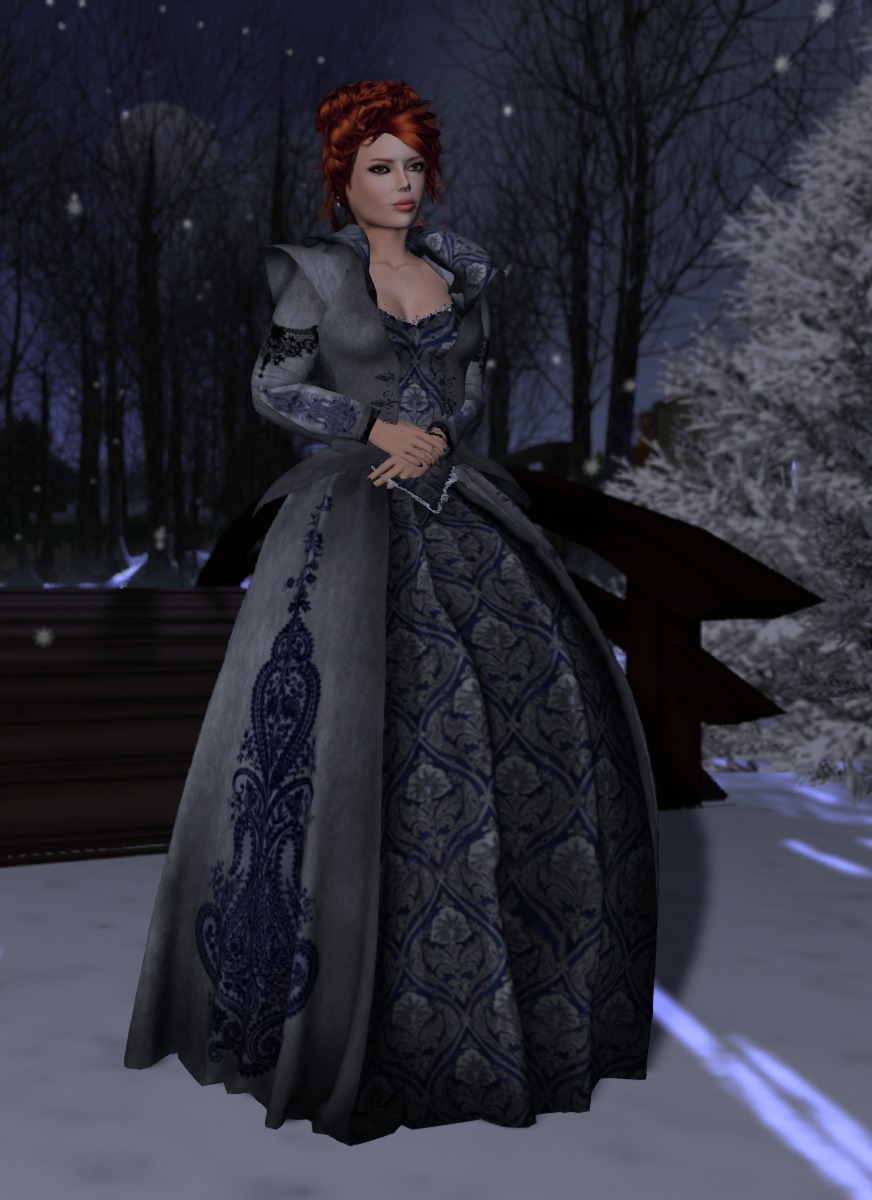 The detail on this gown – from the mesh to the textures – is amazing.  I love the little filligree at the bodice, arms, and back.  That shouldn't be surprising, Solas and Bee do incredible work!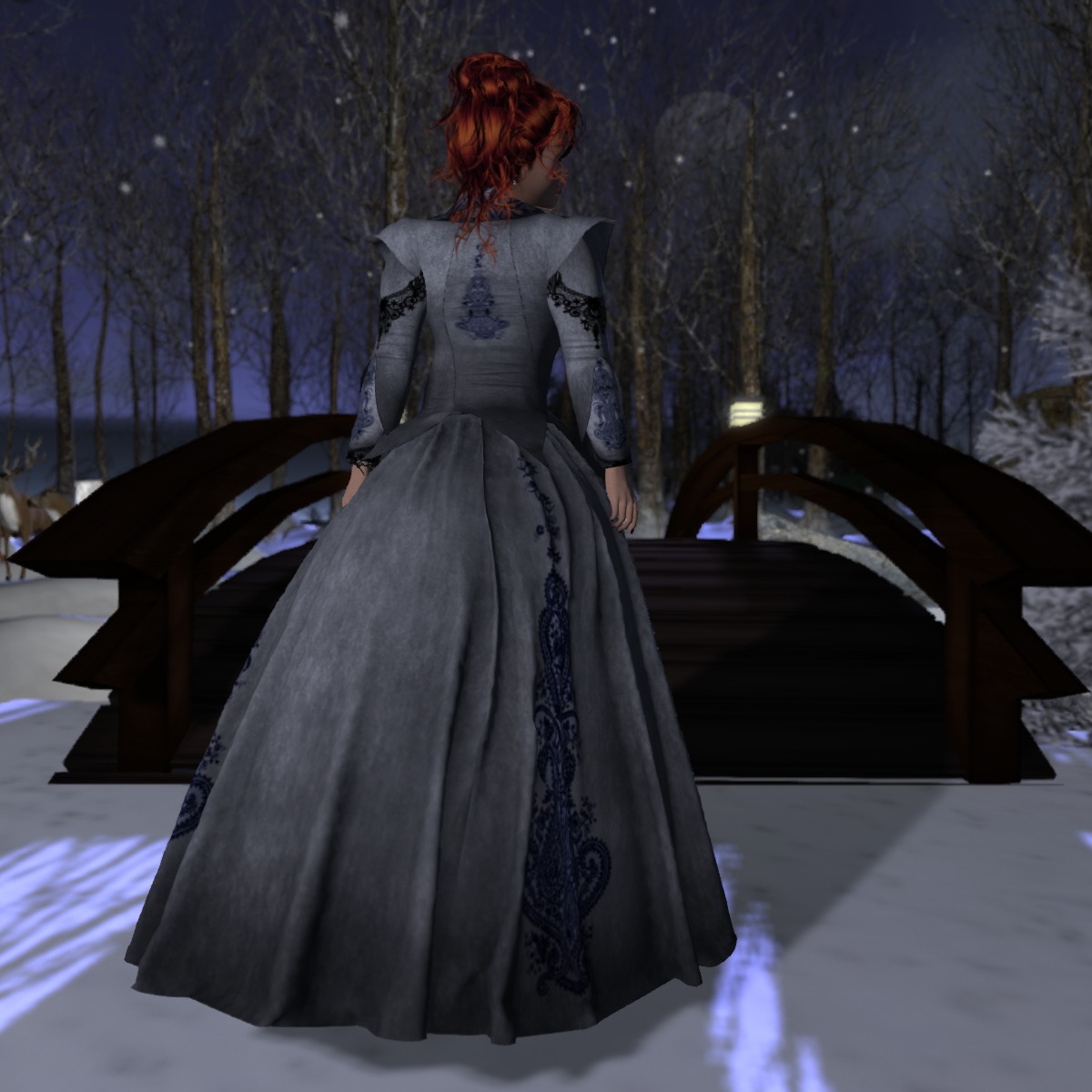 Victoria Faun is available in four different colours: Ice, shown above, royal blue, maroon, and hunter green.   The hunter green is my other favourite, and here I thought I'd try a slightly different look – a little more wild, a little more steampunk.  It's amazing how just a few details will change the tone of an outfit!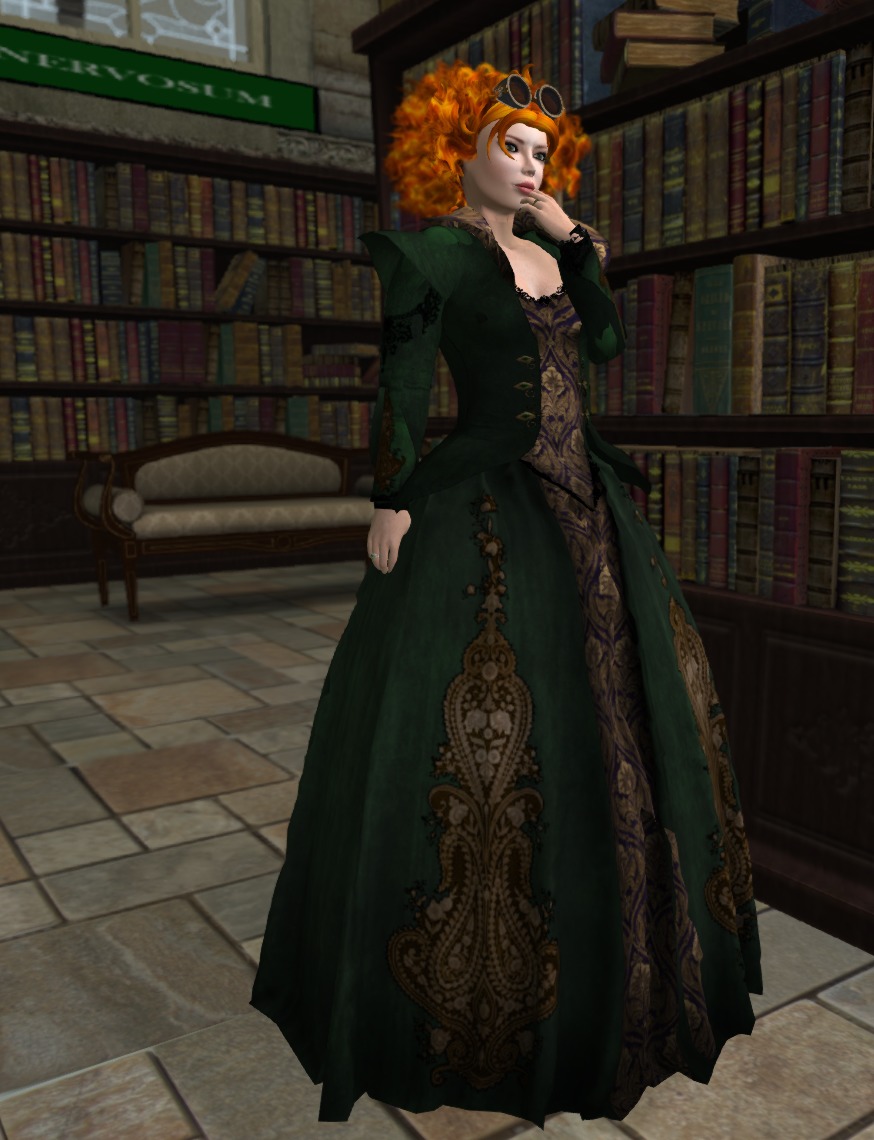 The tome I'm looking for isn't here… someone must have removed it… but who?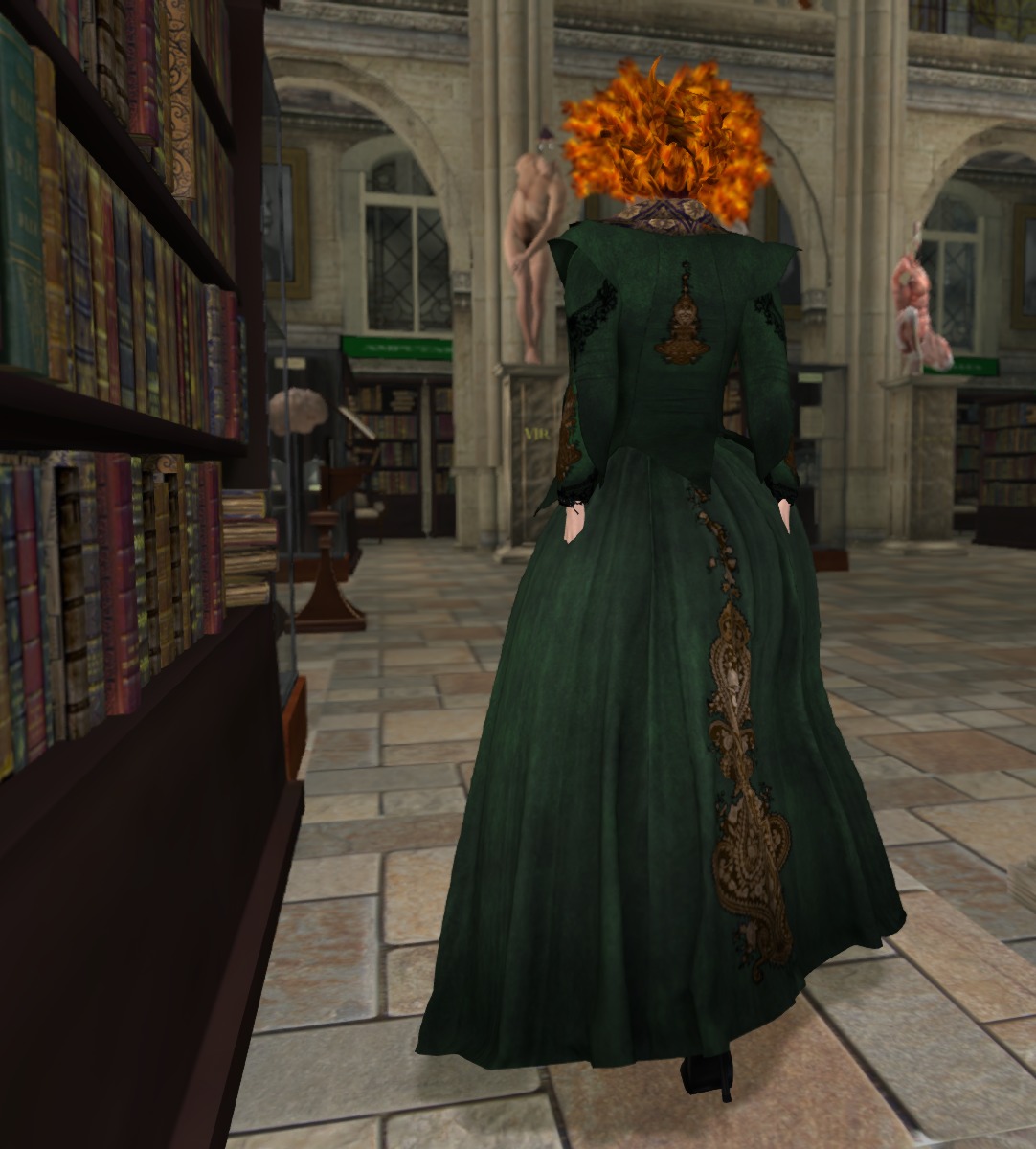 So, just a little grumble — make sure you grab the landmark to the Winter Solstice Event here, because it's not easy to find otherwise.  I'm not sure that Pale Girl Productions (running the show) is trying hide the LM, but they're not making it easy.  I can't figure out why — if I were Solas or Bee I'd be a little honked off that PGP is making it harder for people to come to the event!
That said, there are some beautiful things there to find!  Stop by and take a look, and then head over to Silvan Moon Designs —  Solas and Bee create some amazing things for your shopping — and wearing — pleasure!
Mahalo!  A hui hou!