If you're not laughing yet, you may should just skip this post.  🙂  Have I mentioned that I love Eclectic Stars' sense of humour?  How about a nice snuggly jumper?  No, really, I mean literally Snuggly,  A warm funny jumper in five standard mesh sizes!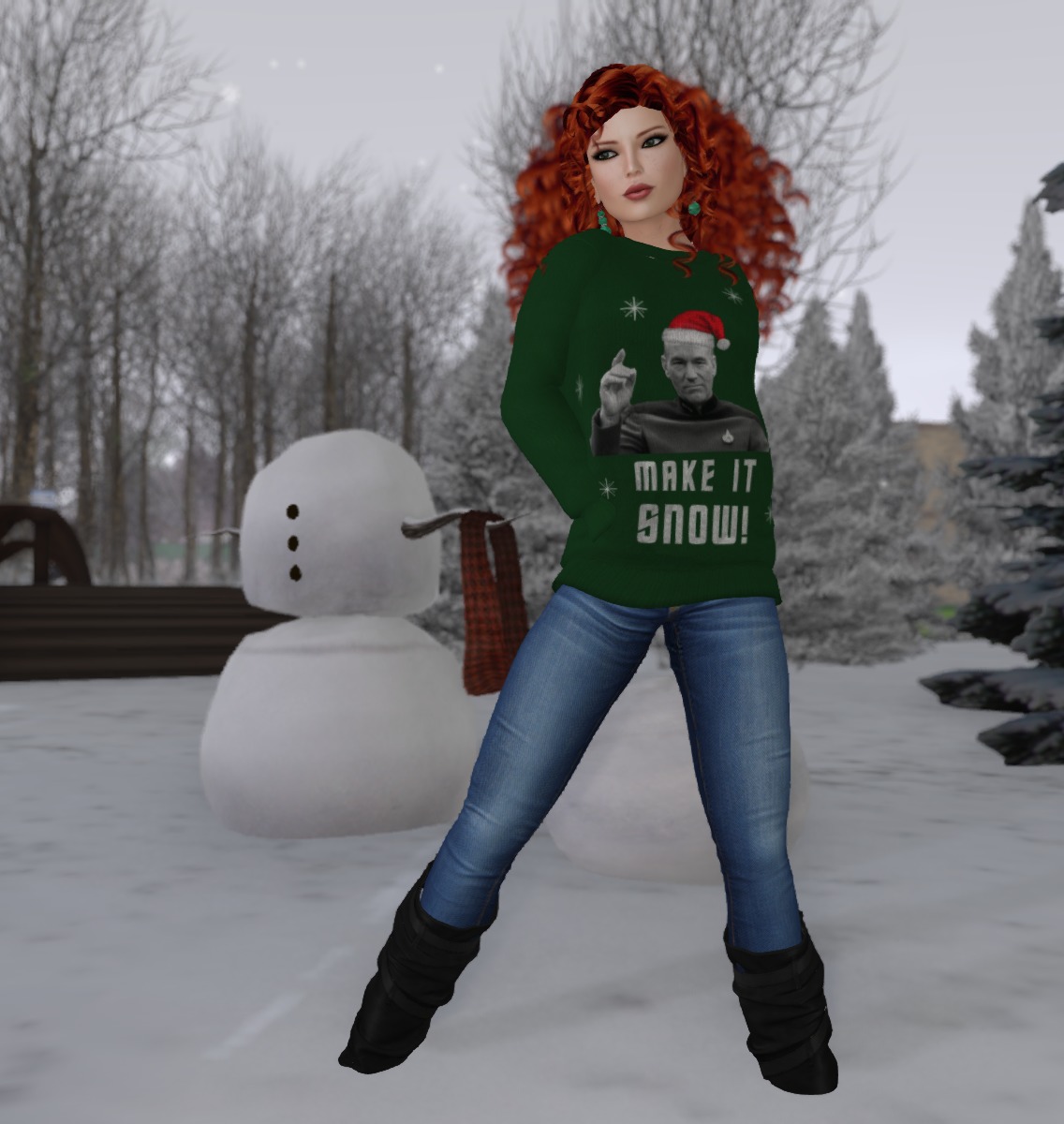 Even better,  this is one of those wonderful extra-fuzzy-on-the-inside jumpers that feels so good on your skin.  😀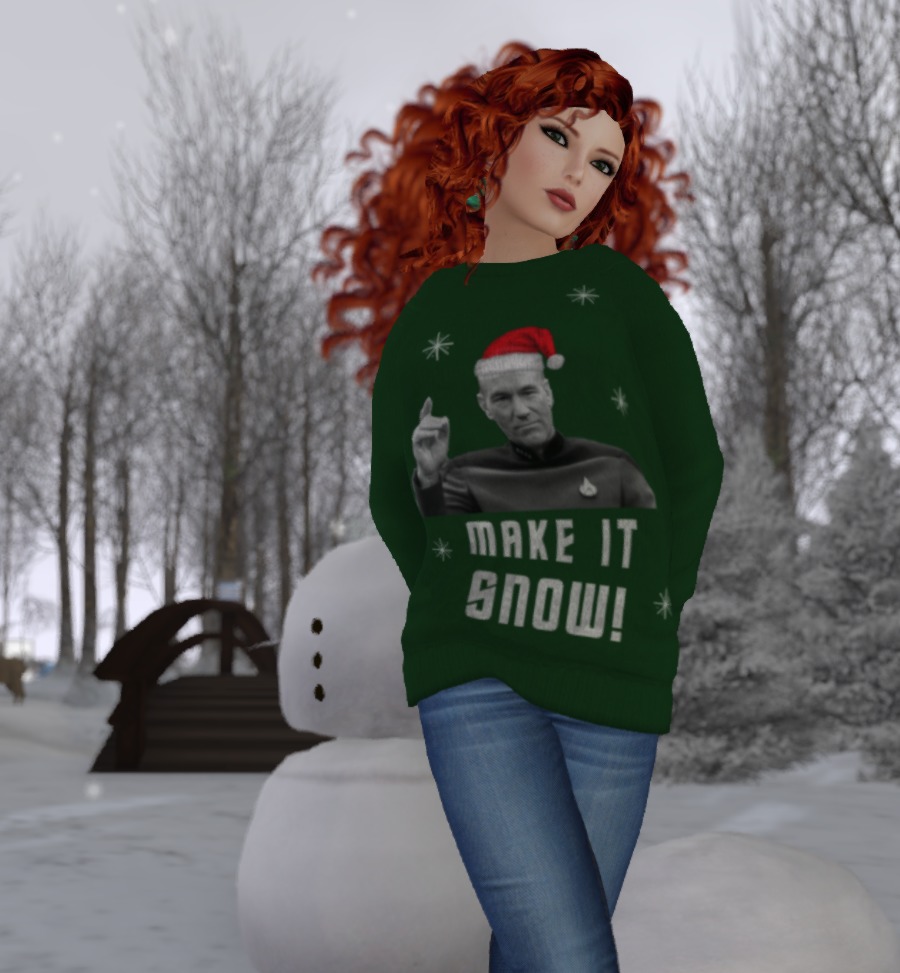 This island girl loves her snow — Poli'ahu has been dancing on her mauna, and the summit is covered in the white stuff.  Even Mauna Loa got some snow this past weekend!
So I'm ready for the cold weather.  Are you?  Make it Snow.  🙂
Aloha!  A hui hou!