Aloha, my friends!   Enchantment is on, and Silvan Moon Designs has the perfect dirndl set for you:  The Woodcutters Daughter!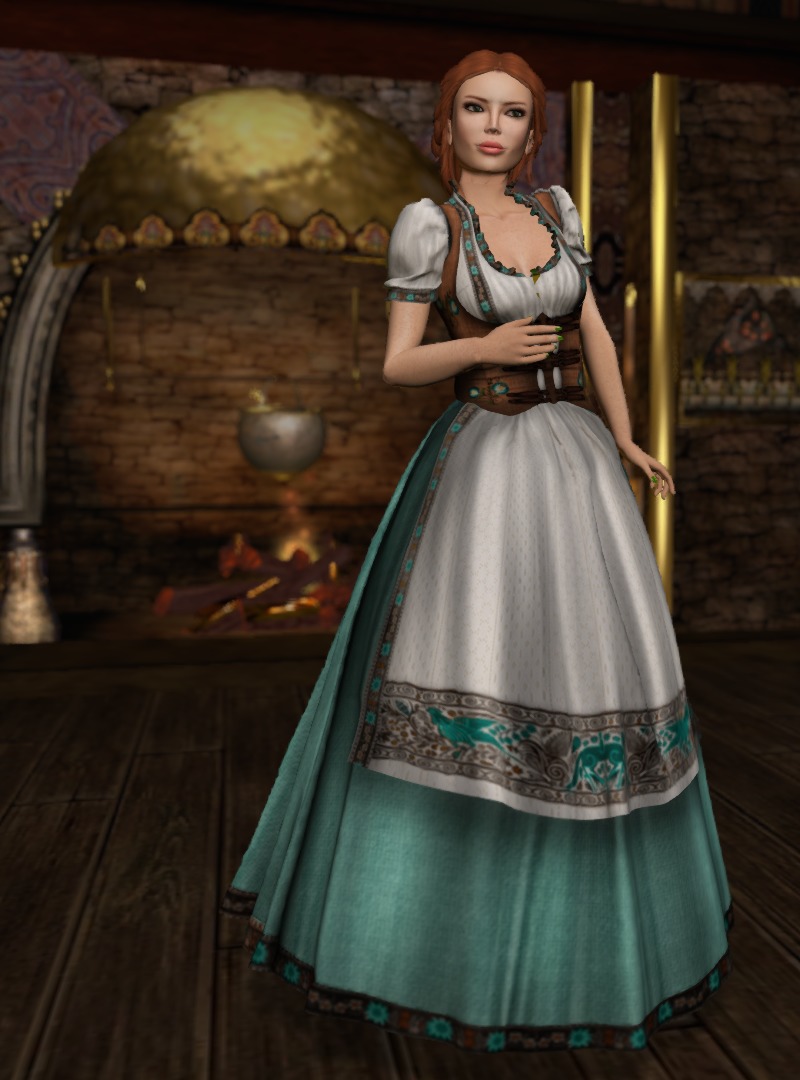 As you've come to expect, Silvan Moon leaves little lacking: the multilayered mesh is beautifully crafted and textured, giving a perfect look for roleplaying, that Octoberfest party (that's only 11 months away!) or for wearing just because it makes you happy.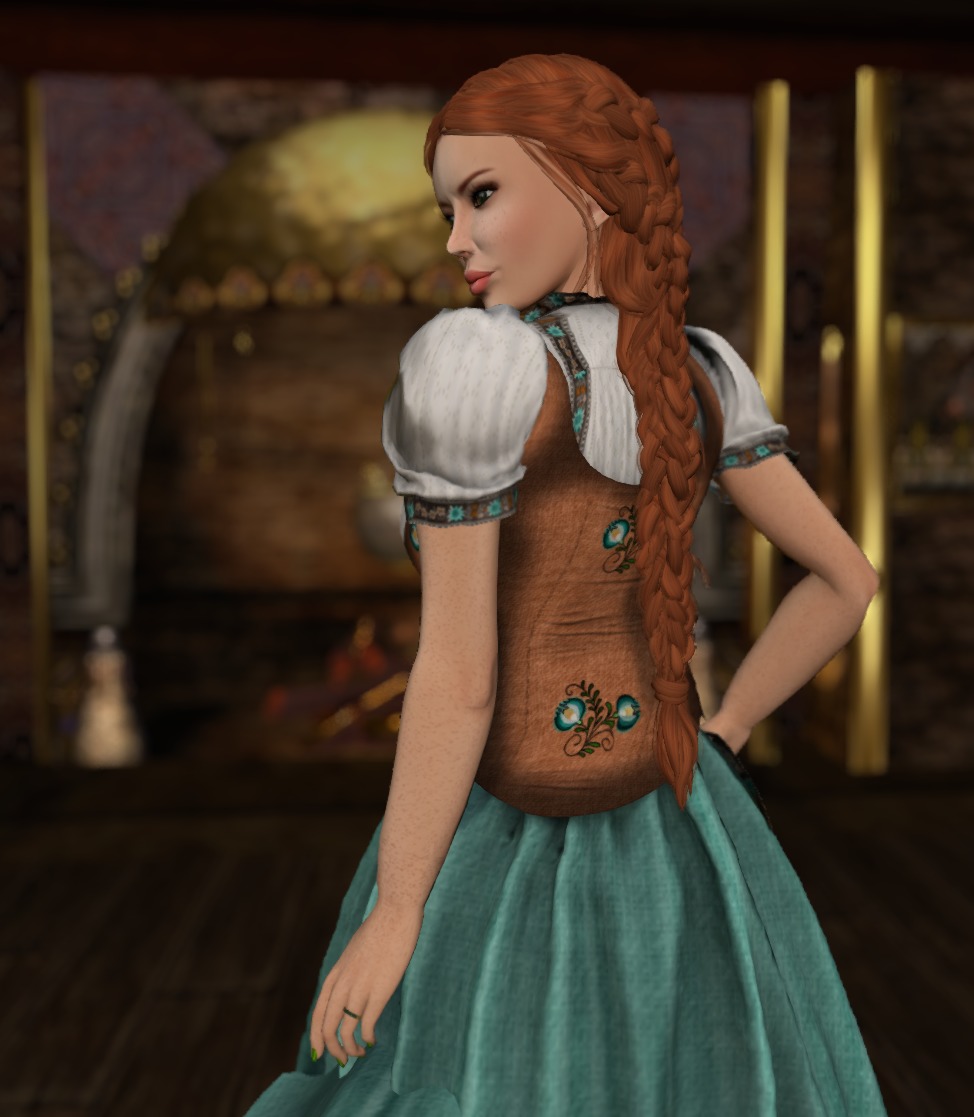 Woodcutter's Daughter comes in four colours: a delightful hunter green, blue, lilac, and turqoise (not shown).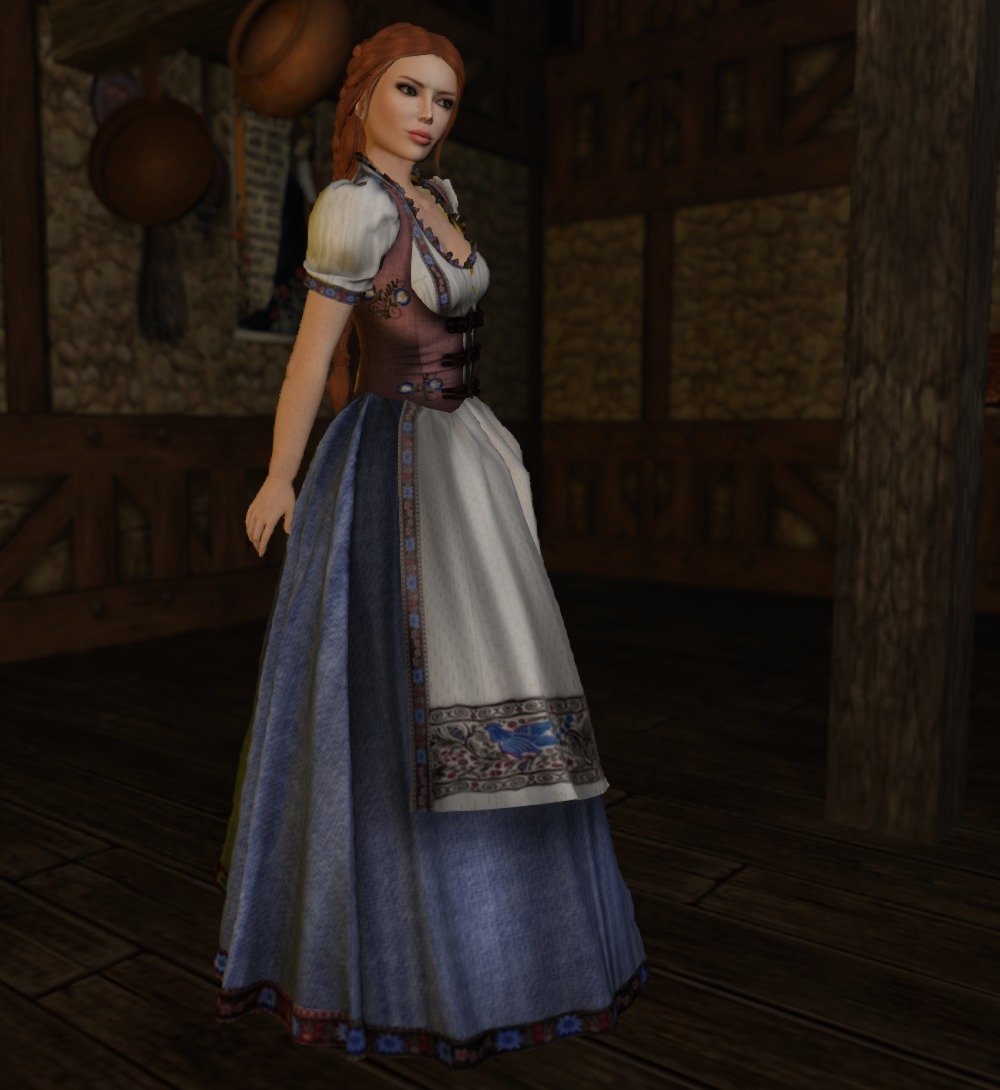 The whole dirndl set is crafted into one piece: Skirt, blouse, bodice and apron. Silvan Moon has you covered with five standard mesh sizes plus fitmesh versions for Maitreya and Slink avatars plus a fitmesh for the standard SL avatar.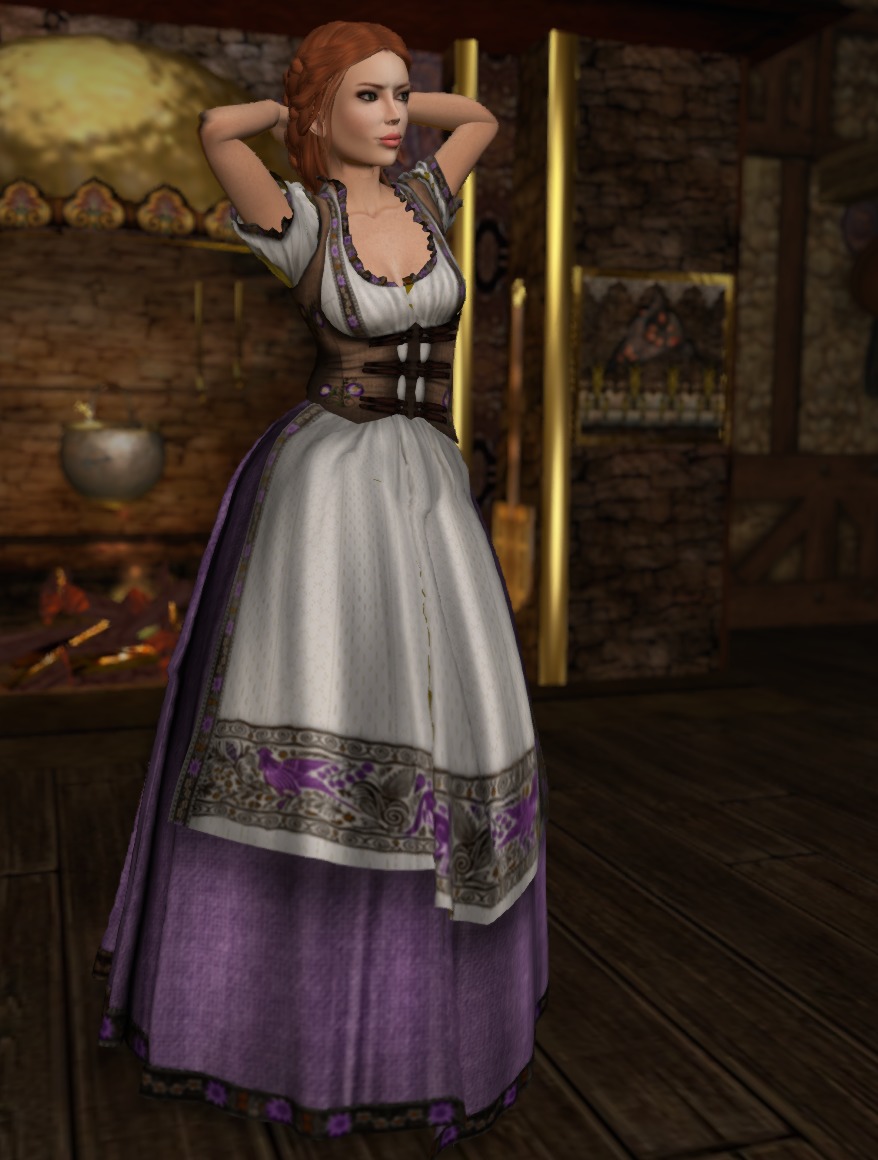 Silvan Moon Designs never disappoints.  Stop by Enchantment today — pick up a demo or a fatpack — and take a look at the other treasures around the event.  Then visit Silvan Moon Designs and see what else Bee and Solas have created for you!
Mahalo!  A hui hou!