Wow!  The glamorous Ia Riederer has agreed to model for my camera!  She tolerated a ridiculously long photo shoot, but I hope that you'll agree it's worth it.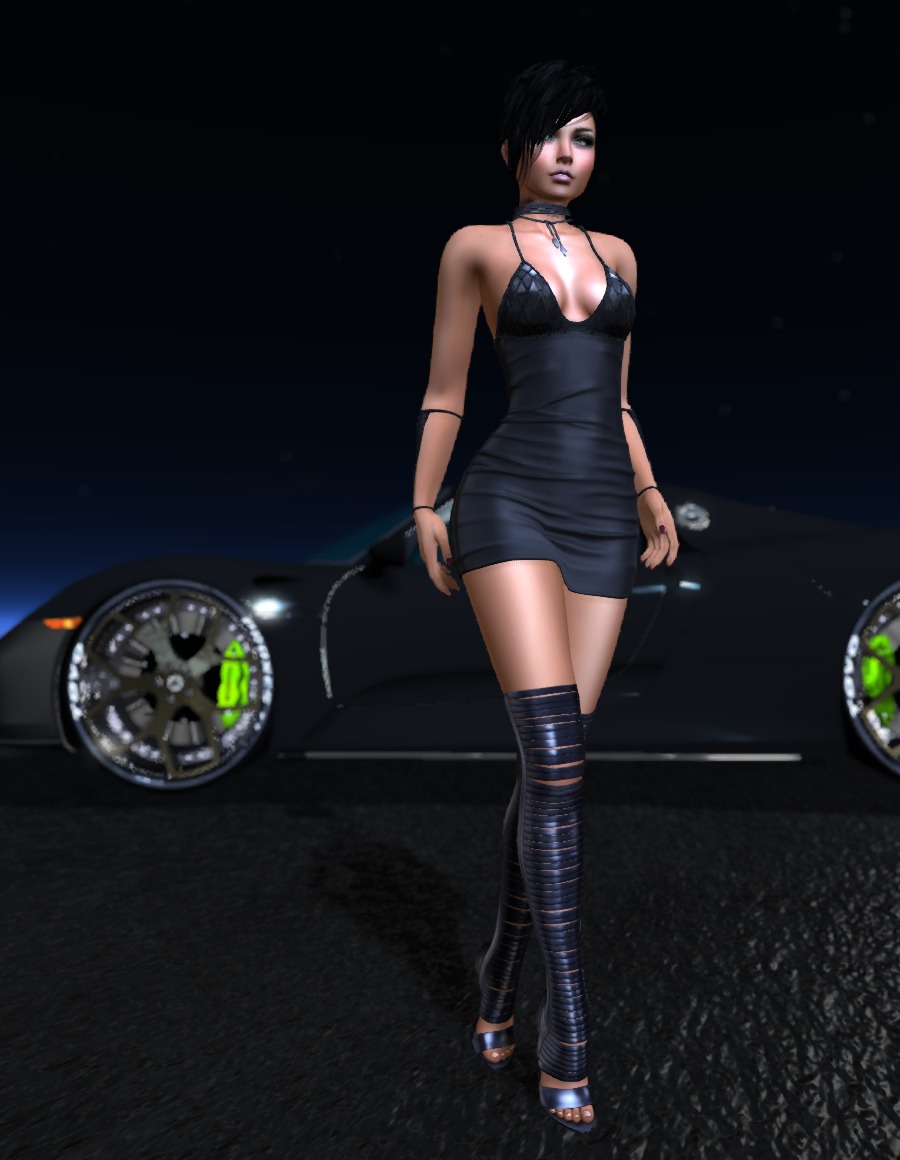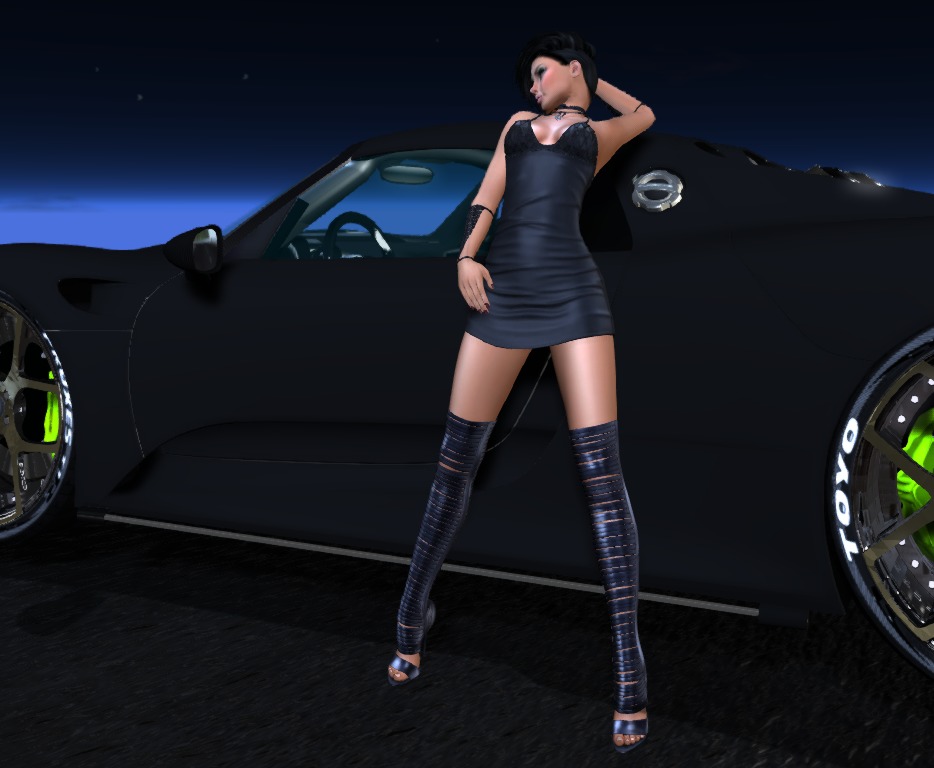 Ia shows off some wonderful pieces from Blueberry.  I've really fallen in love with Blueberry lately: they feature some gorgeous meshes and textures, for the casual to the classy!  Ia leaves no doubt where on that spectrum she falls on.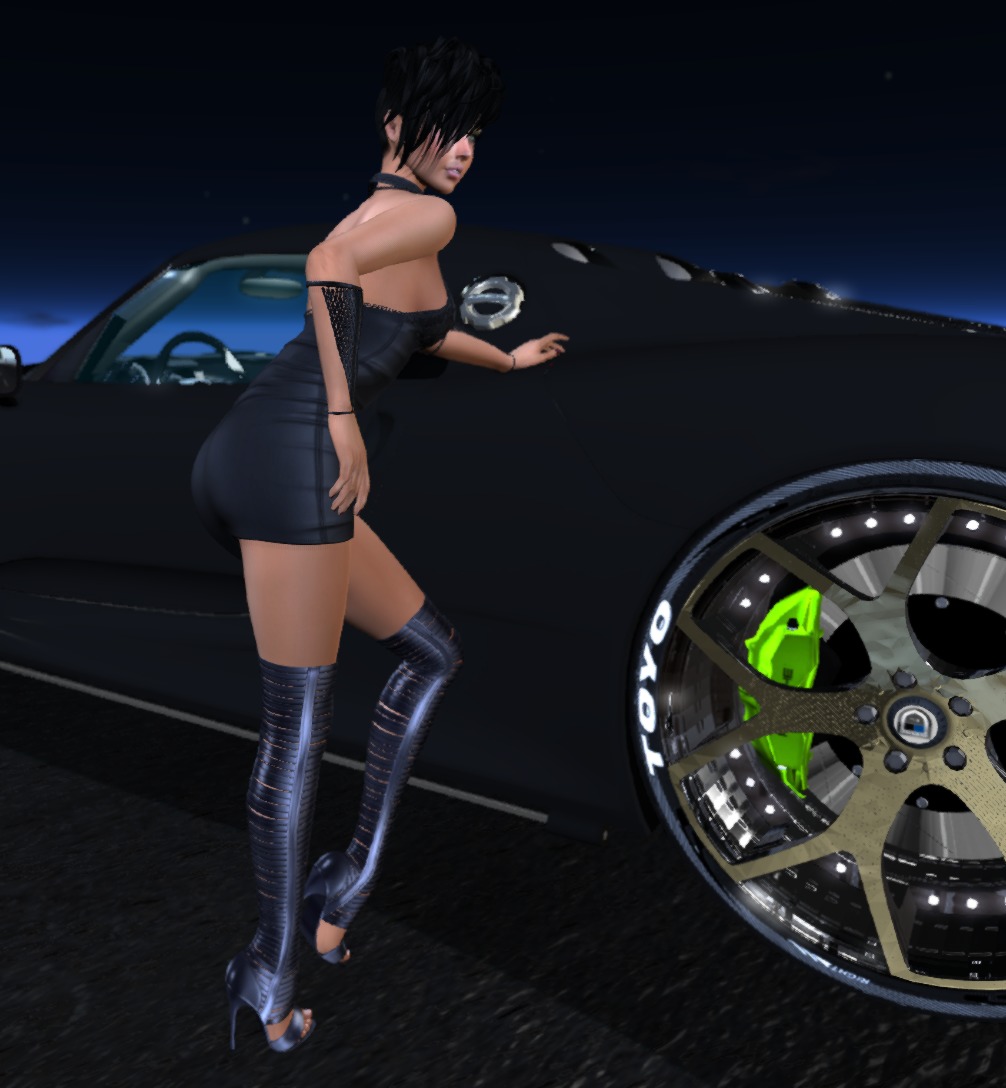 I love the choker and armlets/bracers. Blueberry's clothing is materials enabled: the armlets and the sequins on Ia's top really catch the light.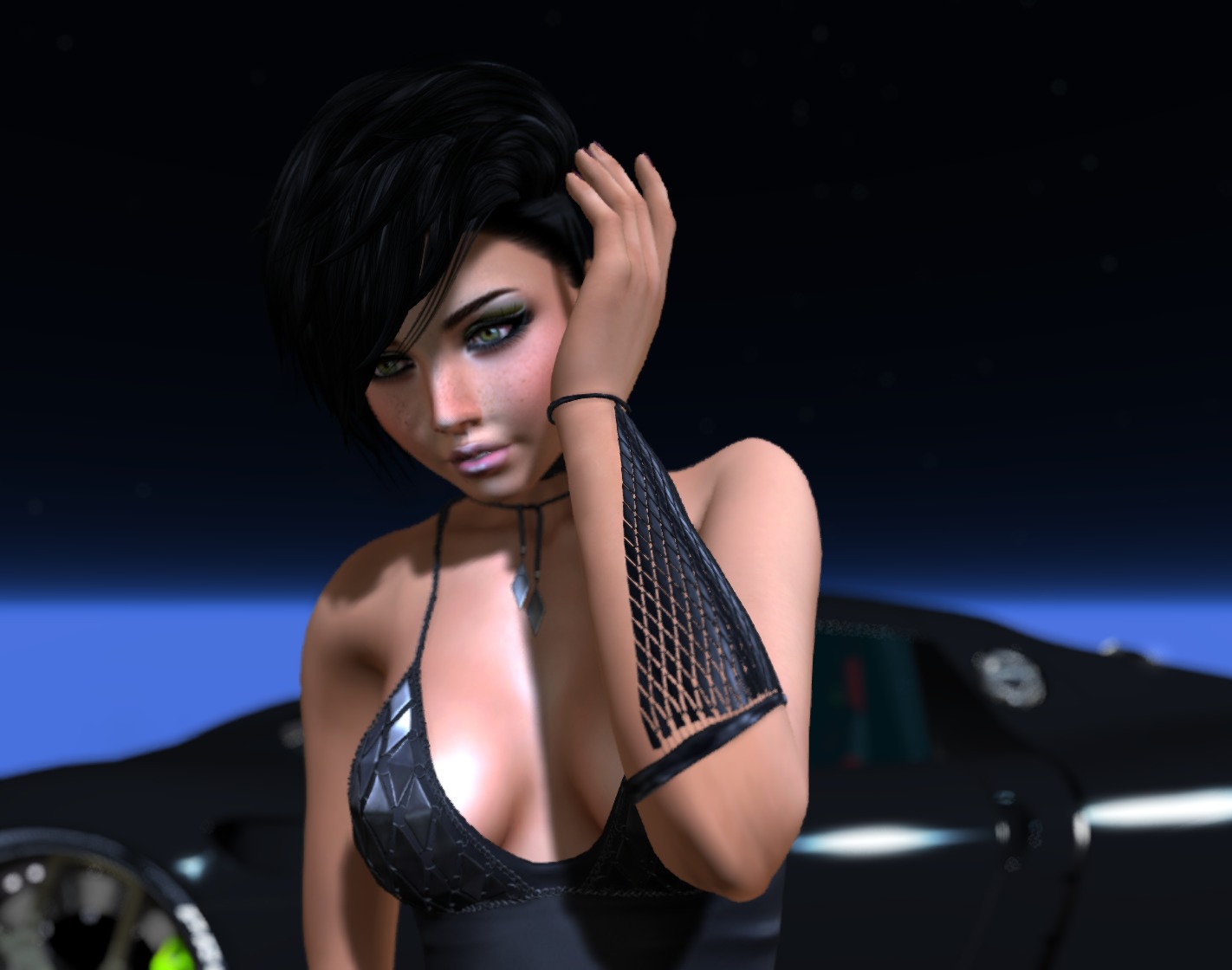 Should a photographer tell which shots are her favourites?  Perhaps not.  In any case, look for more from Ia in the future!
Mahalo!  A hui hou!