Well, no, not evangelise…  but Evangeline  is Silvan Moon Design's exclusive offering for the Fantasy Gacha Carnival!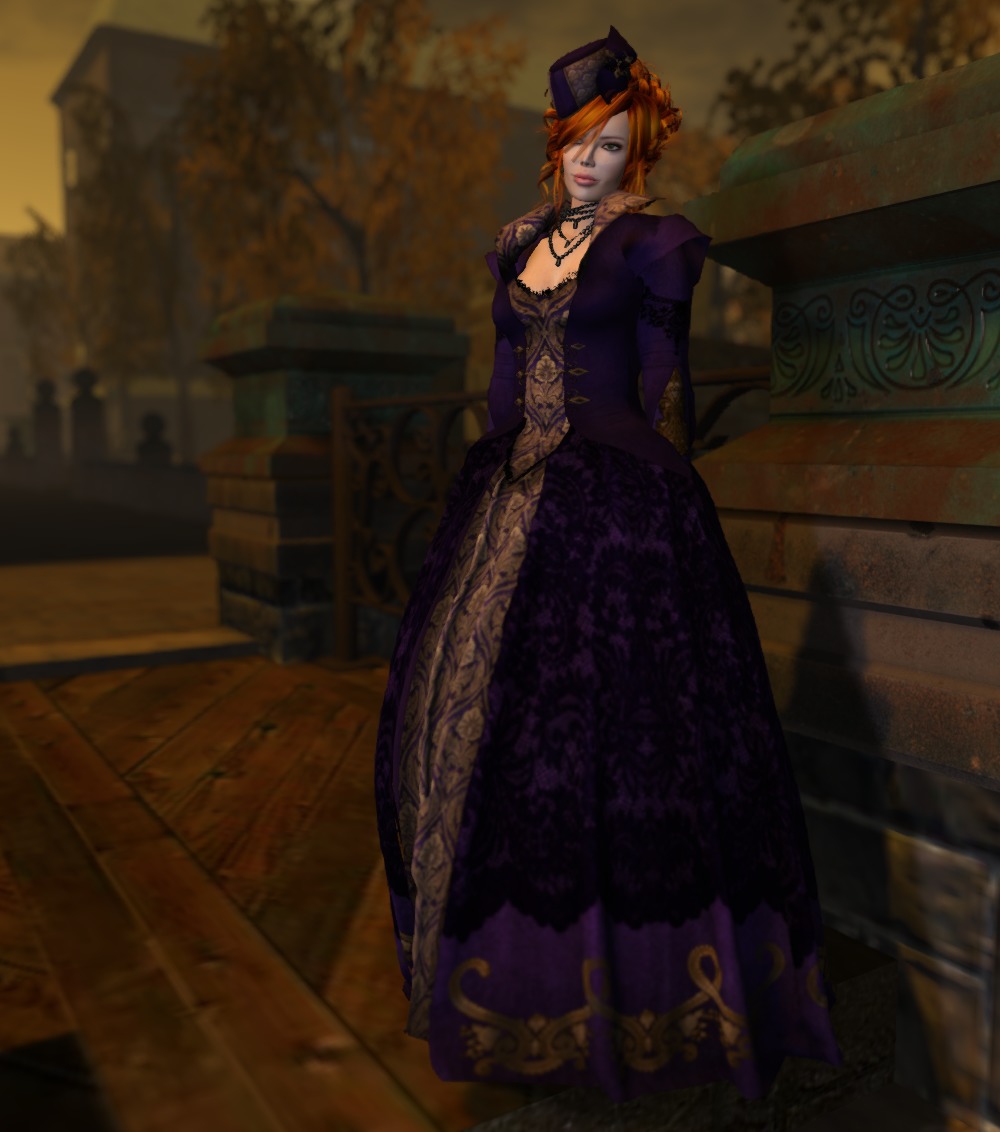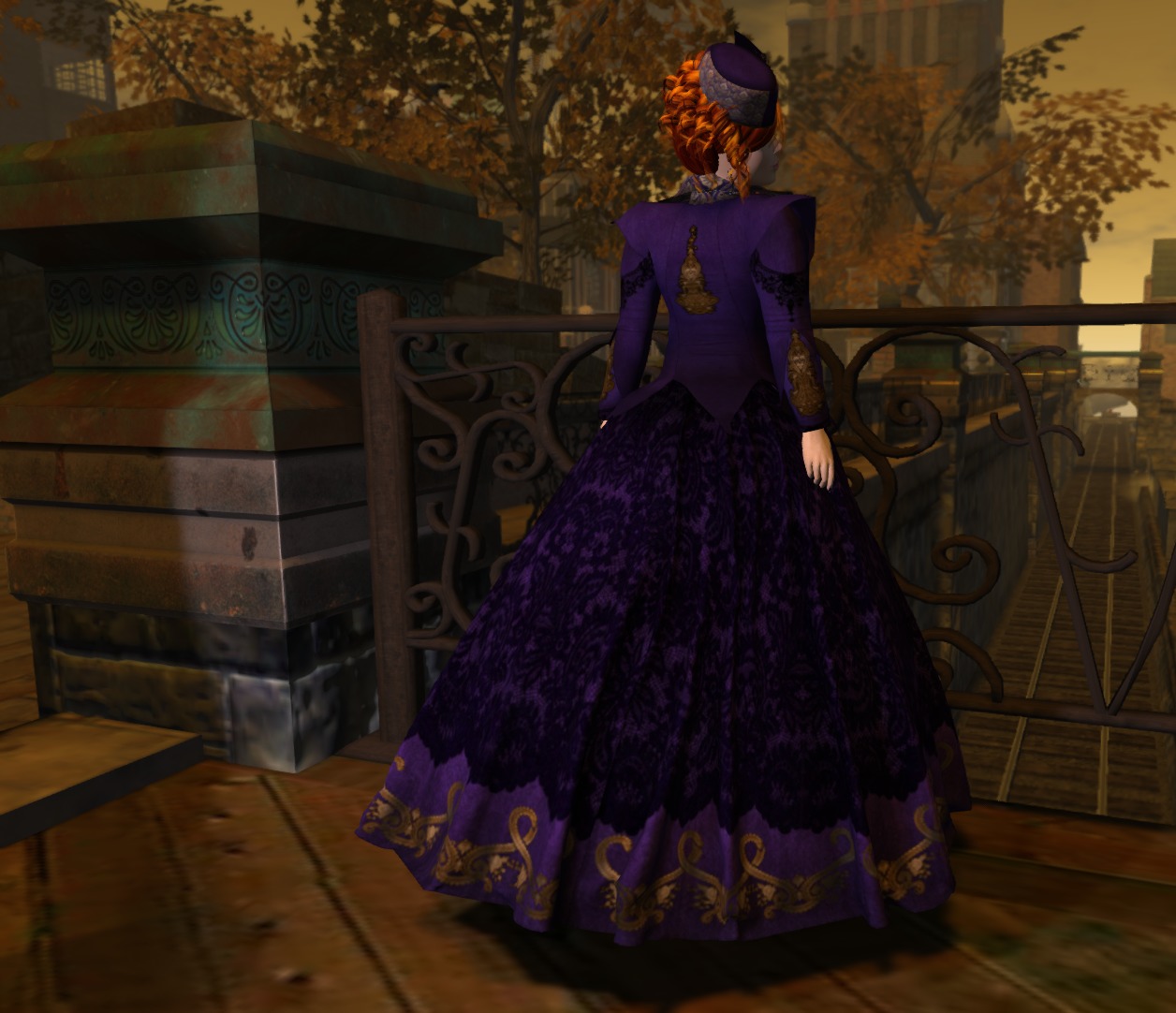 I complemented Evangeline with a nice little black necklace and earrings from Carrie's Lingerie, included with the Megan corset.  Gold might also work, but I wanted something subdued that wouldn't detract from the beautiful brocade on the collar and gown.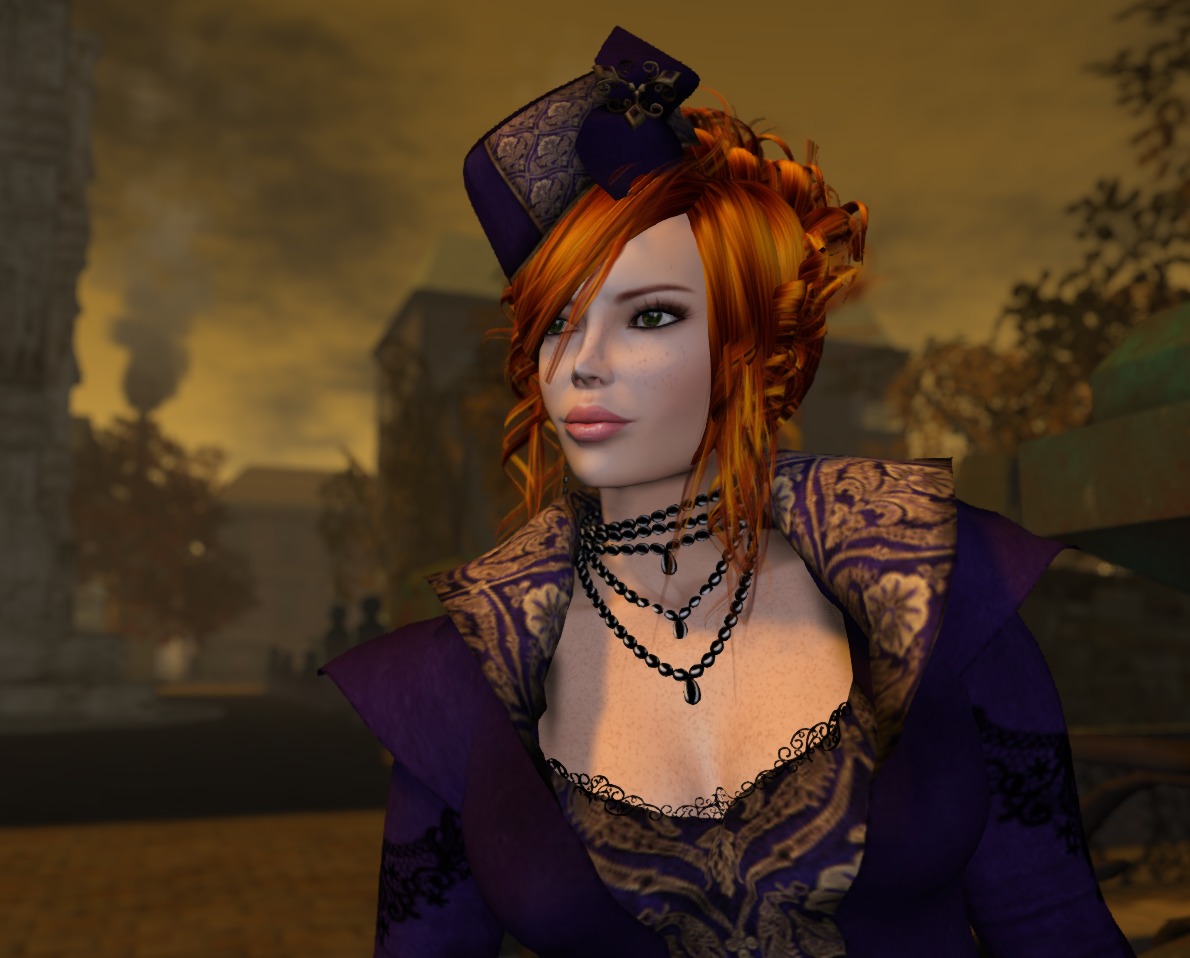 You know, I've said it before and I'll say it again.  Solas' mesh skill combined with Bee's texture artistry…. what an amazing duo!  Please go out and support these two, they make an amazing team!
Mahalo!  A hui hou!