Okay, I love Susanne Vega, so this must makes me grin a LOT.
I've been very excited to share this outfit with you!  A wonderful friend gave me a beautiful birthday gift: Genie, a beautiful mesh outfit from Caverna Obscura, and I've been anxious to show you all!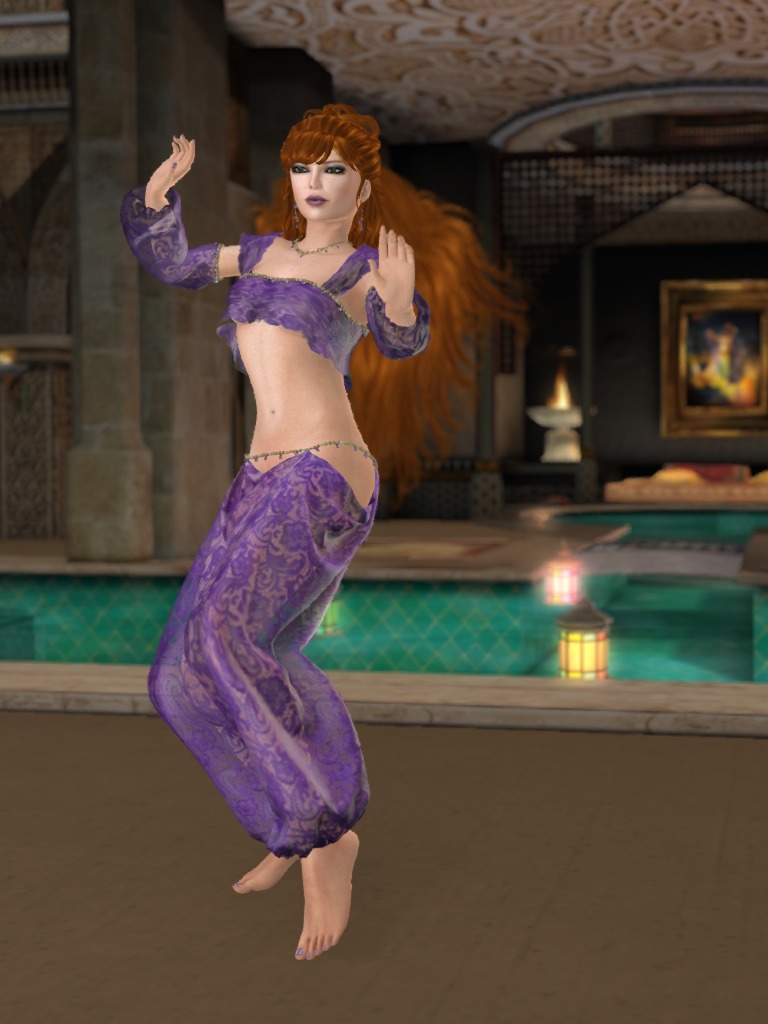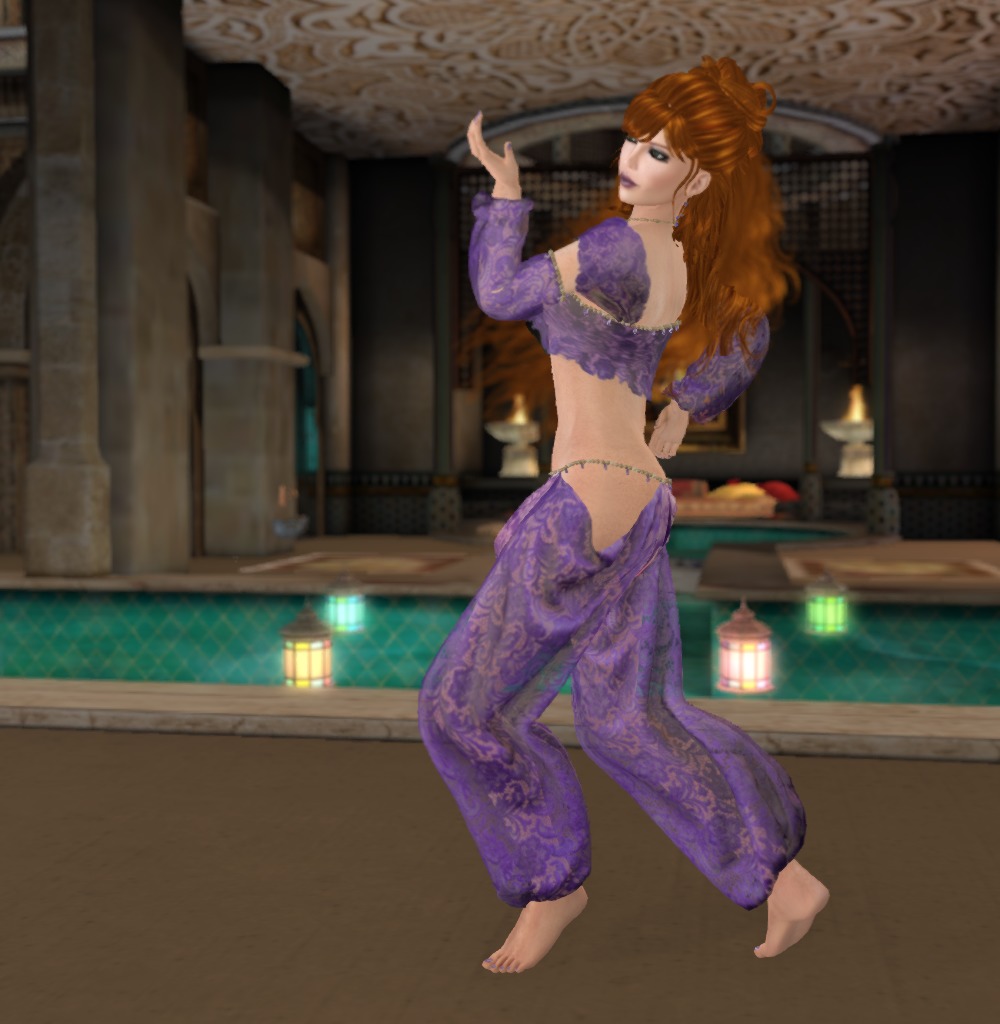 Genie is glorious.  It's available in Maitreya and Slink fitmesh, and available in three different colours: the purple shown here, black, and gold.  All three are beautifully tempting, and while I deliberated,  I had to choose purple.  🙂
Each colour comes in two versions: the transparent one, and an opaque if you wish to be a little more discrete.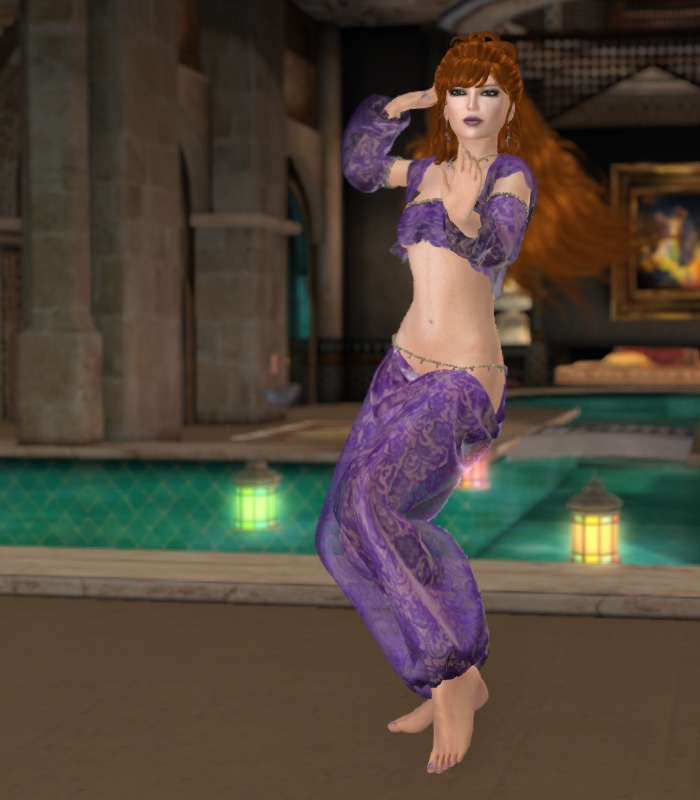 Genie is a perfect opportunity for to show off Nefertiti, the beautiful kohl from [GA.EG].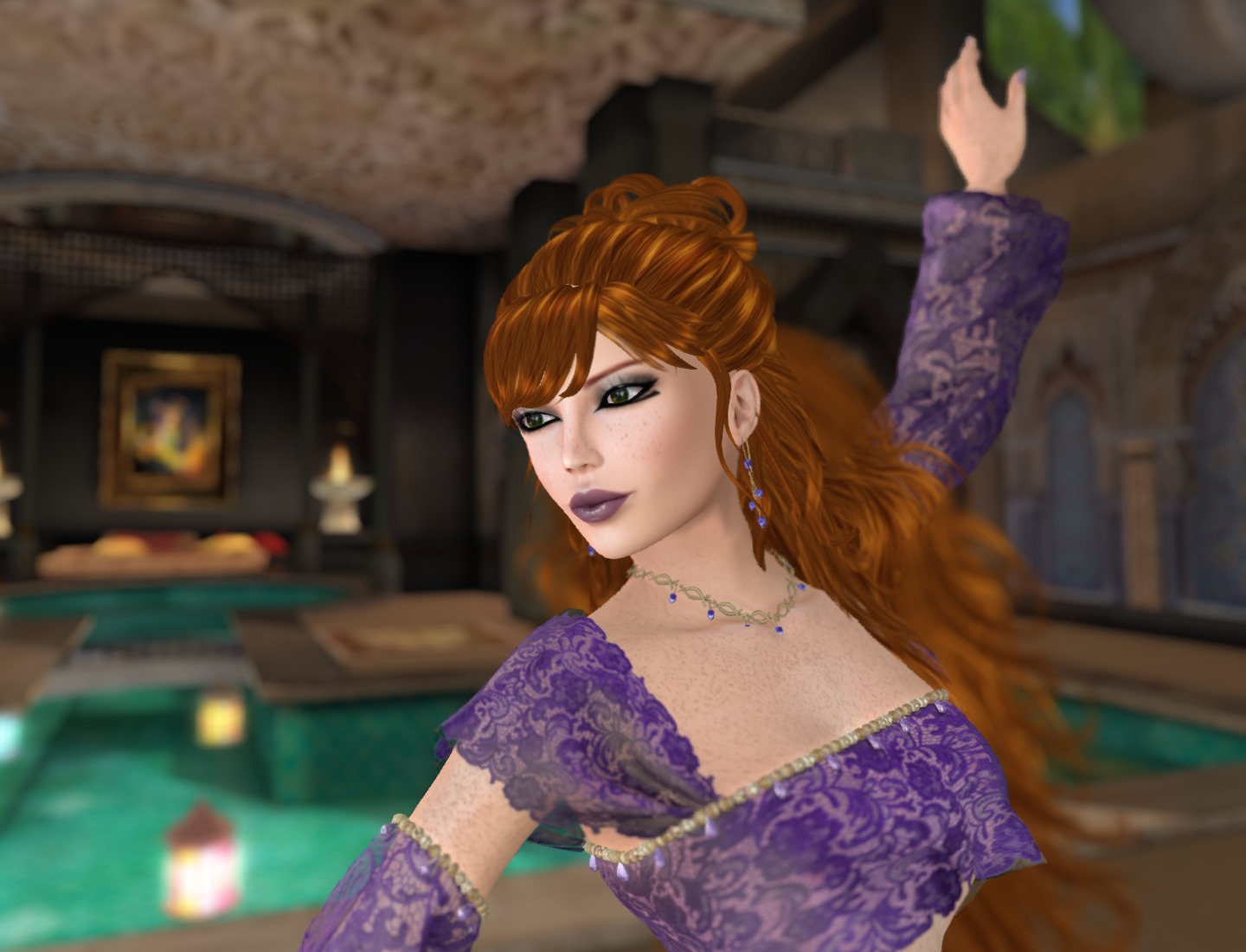 Caverna Obscura has always had beautiful outfits, and I'm so happy to see their outfits now in mesh-body-friendly fitmesh.  Please stop by and take a look!  Please note that Caverna offers a demo for Genie, but all of the outfit components are locked together.  In the full version, each of the components may be worn independently!
Mahalo!  A hui hou!