This off the shoulder mini was a hunt gift or an MM board prize, I can't remember which.  But it's super cute, and comes in standard rigged mesh, classic fitmesh, and specific fitmesh sizes for Belleza, Slink, and Maitreya.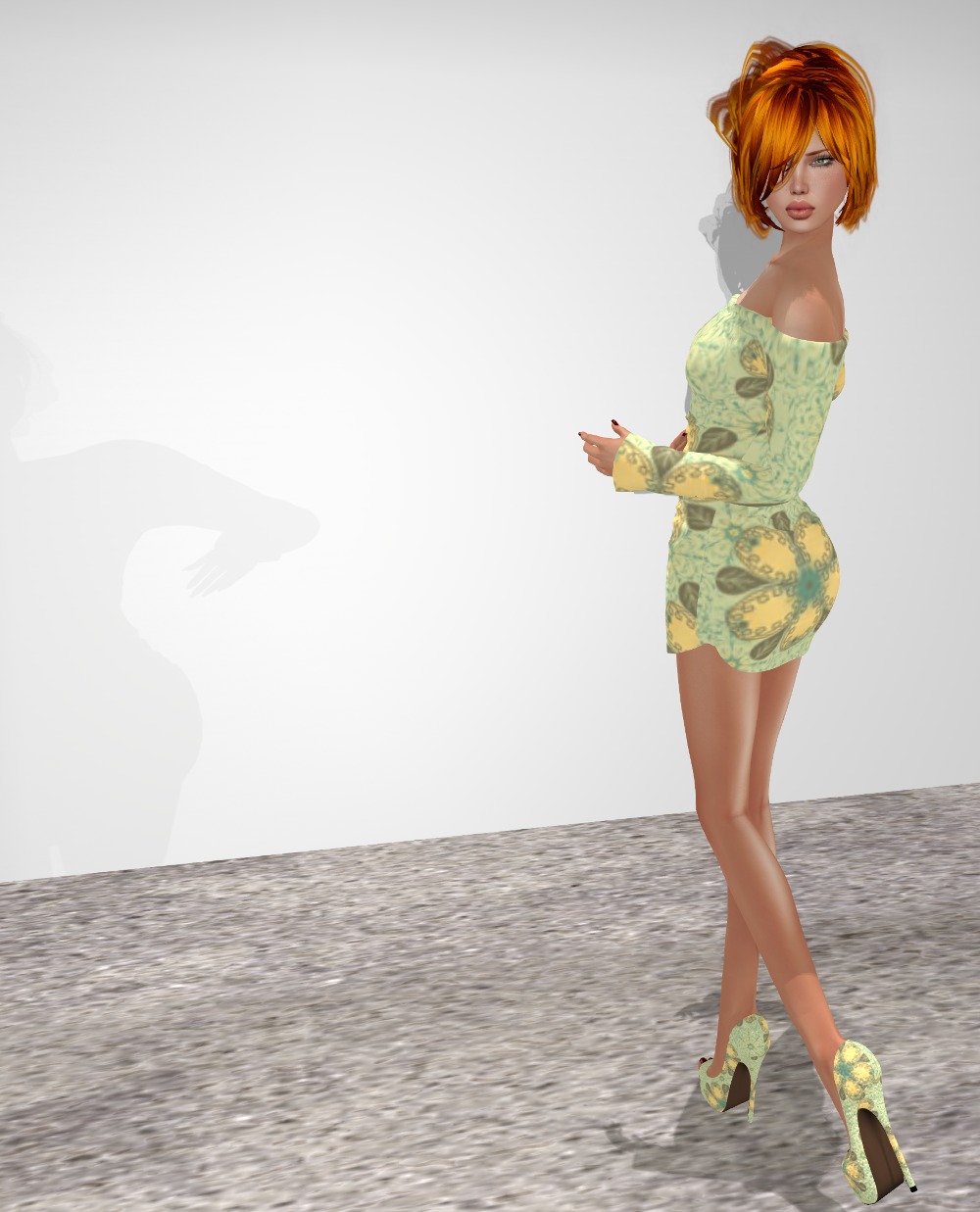 Also included are some system and applier panties for the bodies mentioned, plus Omega.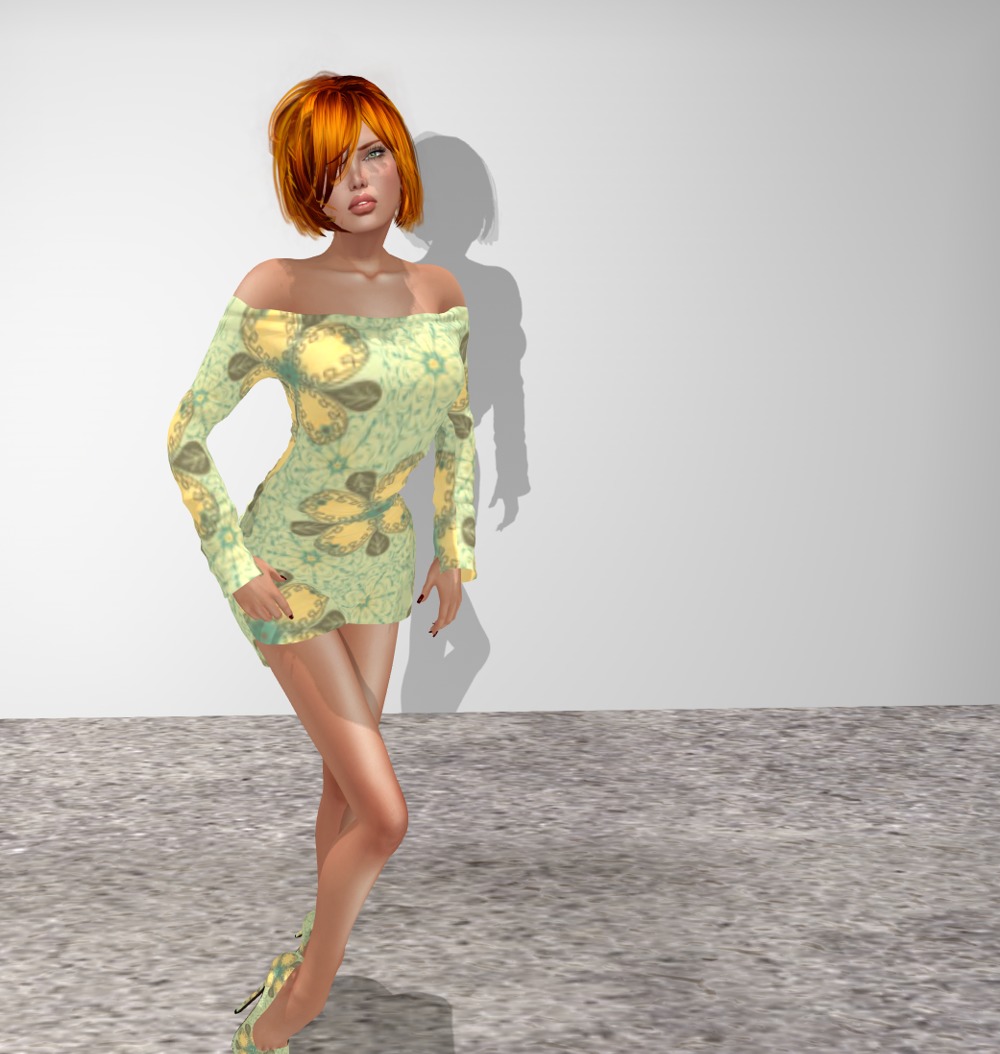 And matching heels for Slink High too!  Lovely!