Here I am, struggling to find outfits for blog posts, and I realize I haven't promoted our wind sculpture!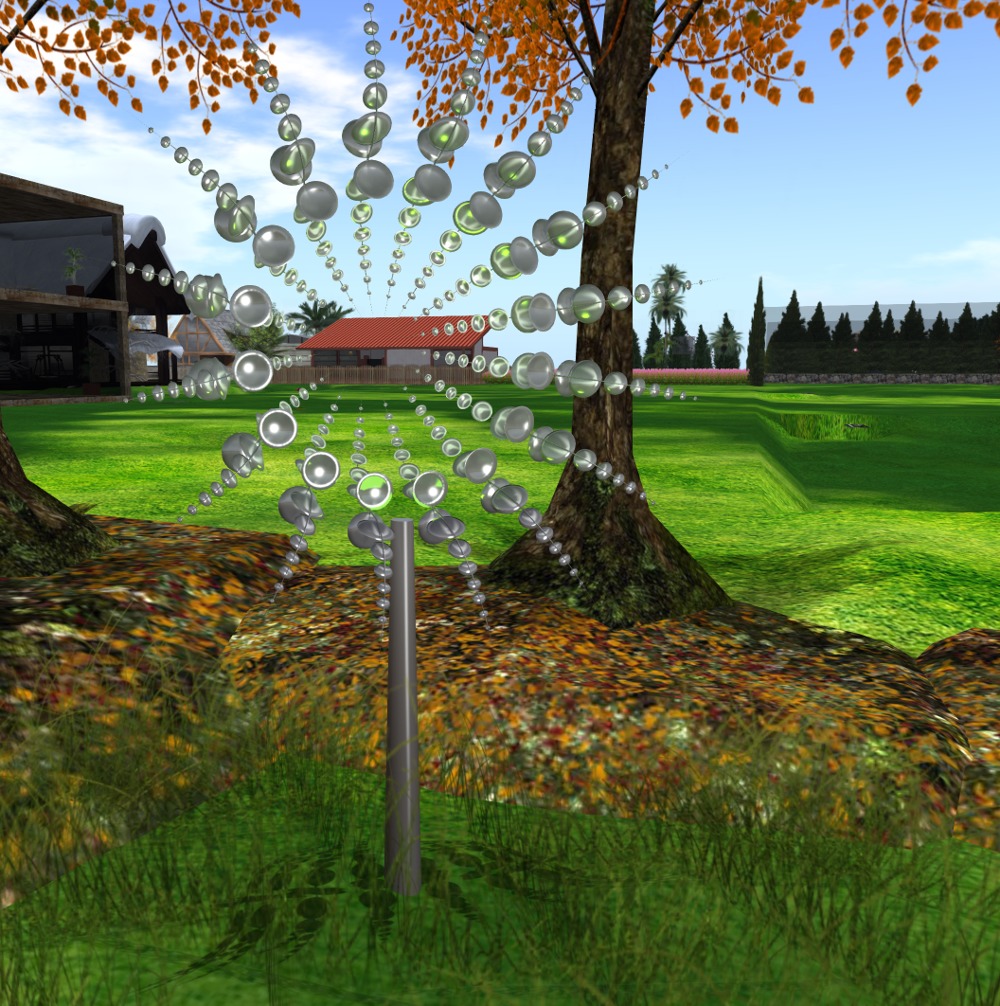 This is based on a real life sculpture that rotates in the wind.  Our version doesn't rely on SL wind, but you can set the speed that the vanes rotate to slow, medium, or fast to suit.  As the vanes rotate they create a wonderfully hypnotic pattern, and with the addition of a light that can be switched on or off, it makes for a stunning visual object, particularly at night.
The land impact is 13, but you can derez the vanes when not in use, reducing the LI to 1.
Full instructions are included, but really, all you need to do is rez it where you want it.  The sculpture takes care of rezzing and positioning the vanes for you.
The sculpture is available for purchase at our marketplace store, or you can visit our in-world store to see it in action!