Welcome our lovely friend Frani, who's today showing us a spectacular outfit from Moon Elixir.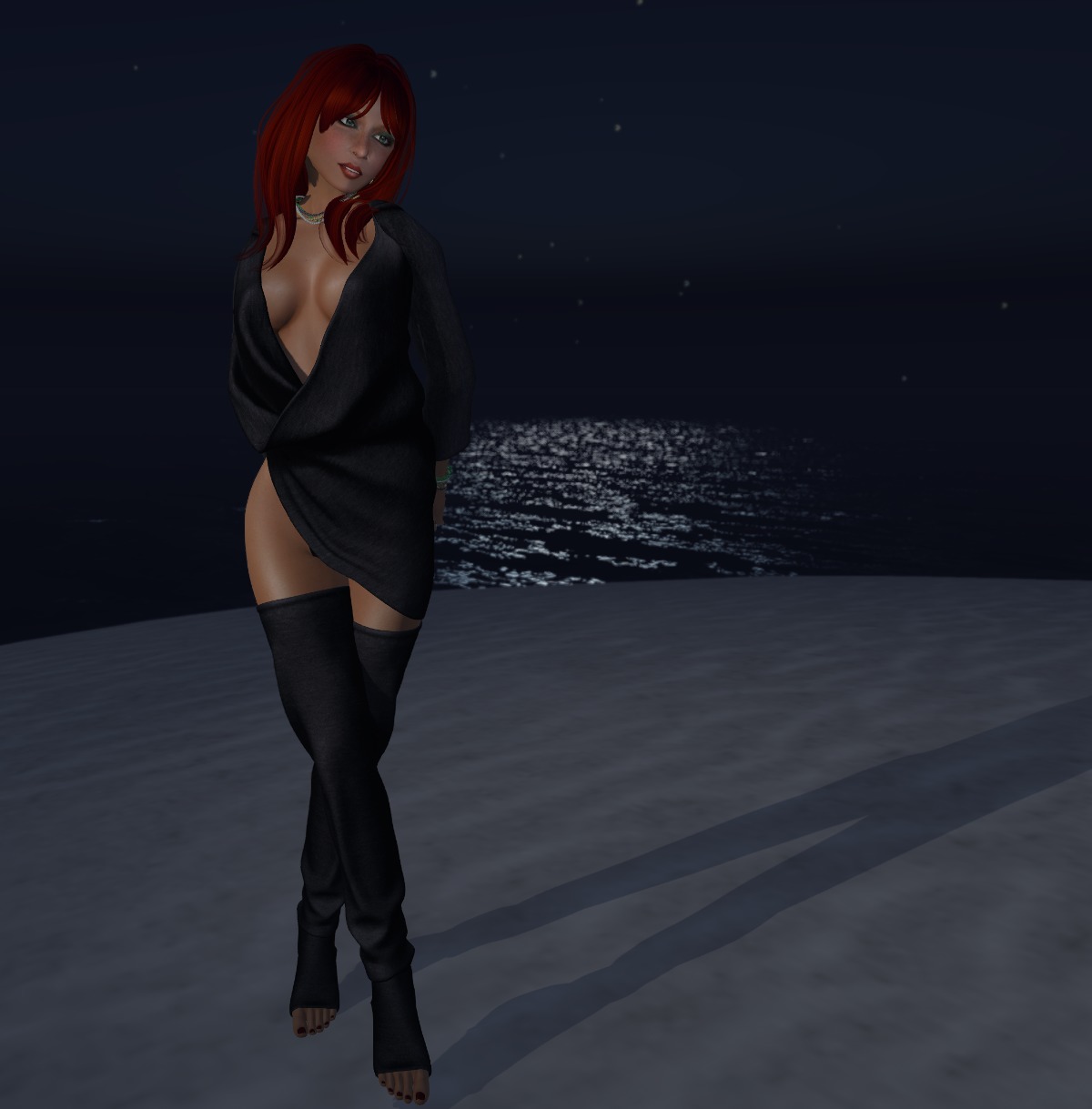 I talked Frani into modelling for the blog, and I said "You can wear anything you like that's not already on the blog", and she sent me a link to the outfit she's wearing in these pics.  Without even reading the name of the outfit (or the name of the shop hehe), when I saw it, I instantly pictured her in front of the ocean with the moon on the water.
This is her first modelling shoot, and she was a little nervous, but oh my I hope you'll agree, she looks fantastic!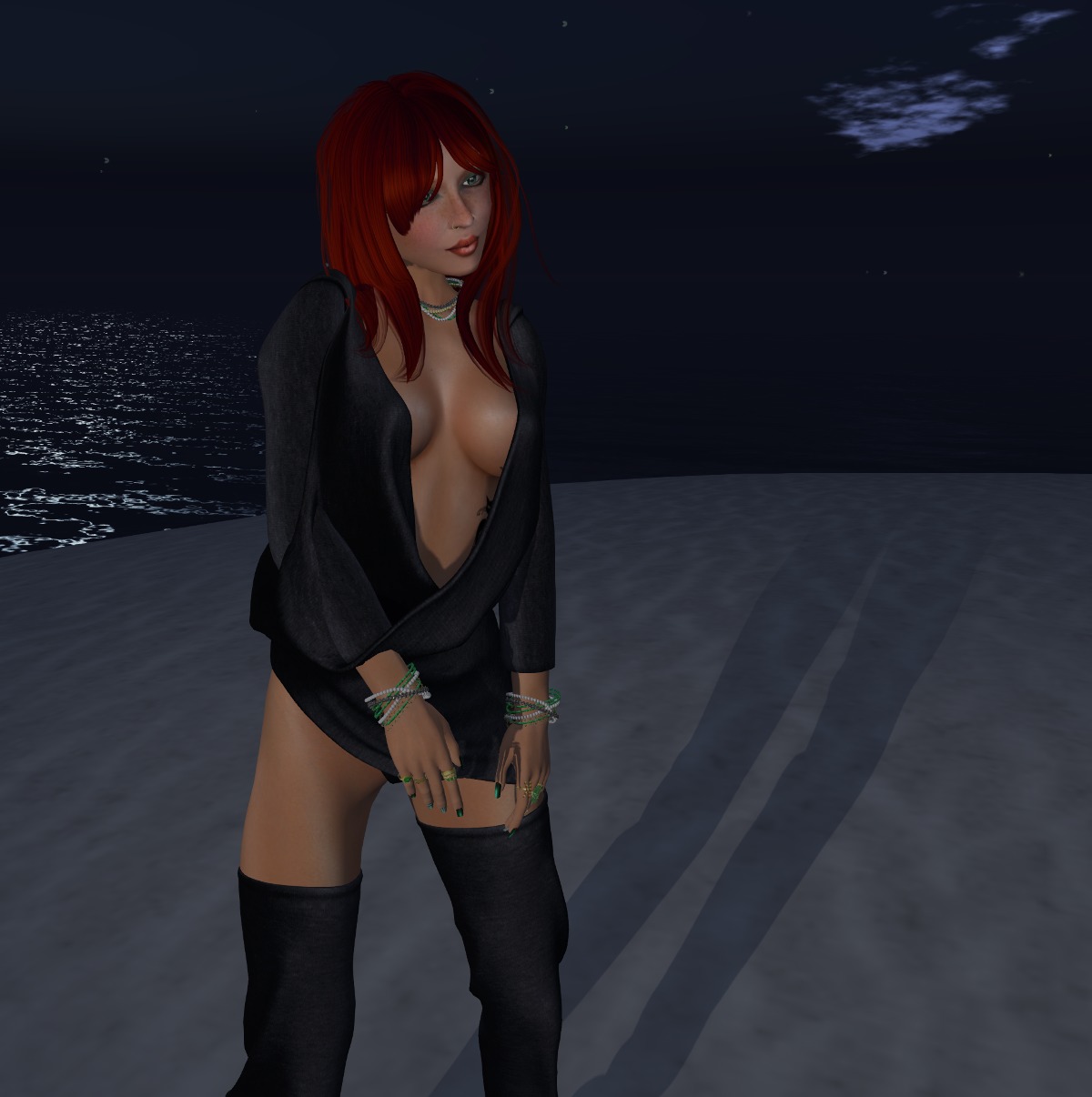 Her outfit is fitmesh for Maitreya Lara only, and was available as gacha items at The Epiphany back in April, but the items are still available in the store.