Perhaps I just have a bit of an affinity for witches.   🙂
Today's is a lovely special from your favourite steampunk supplier, Pixel Box.  Halloween Stuff Witch comes in four dark shades, and you know that I had to take a look at the green one!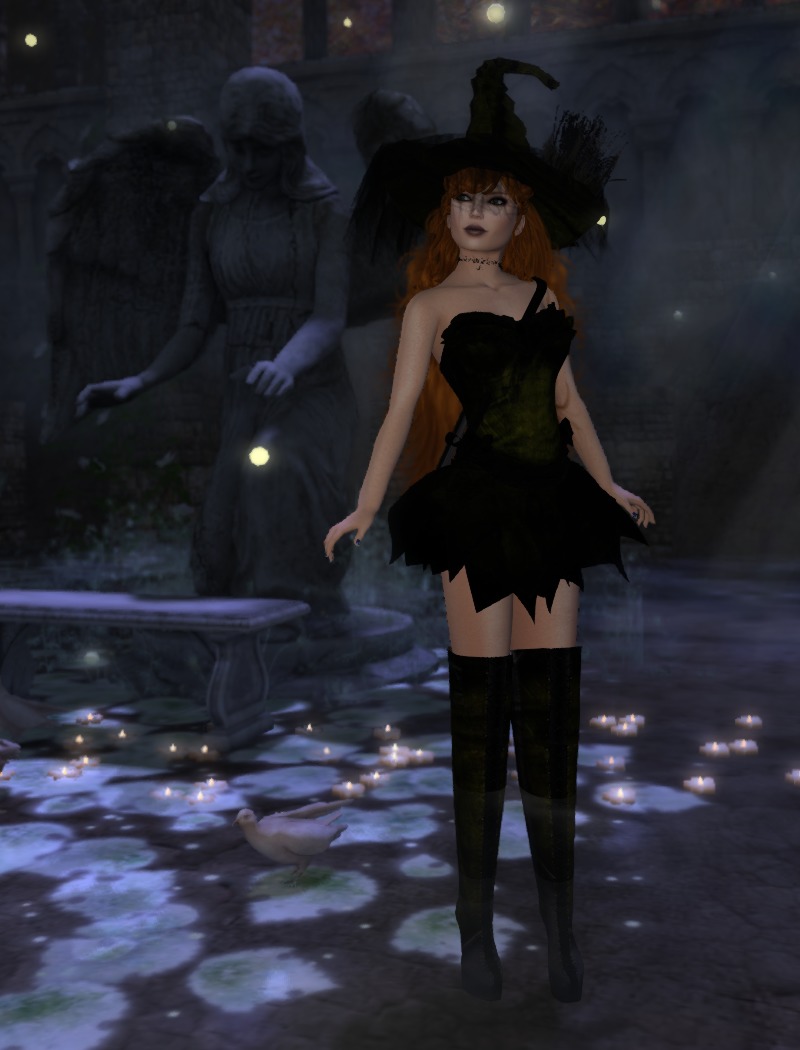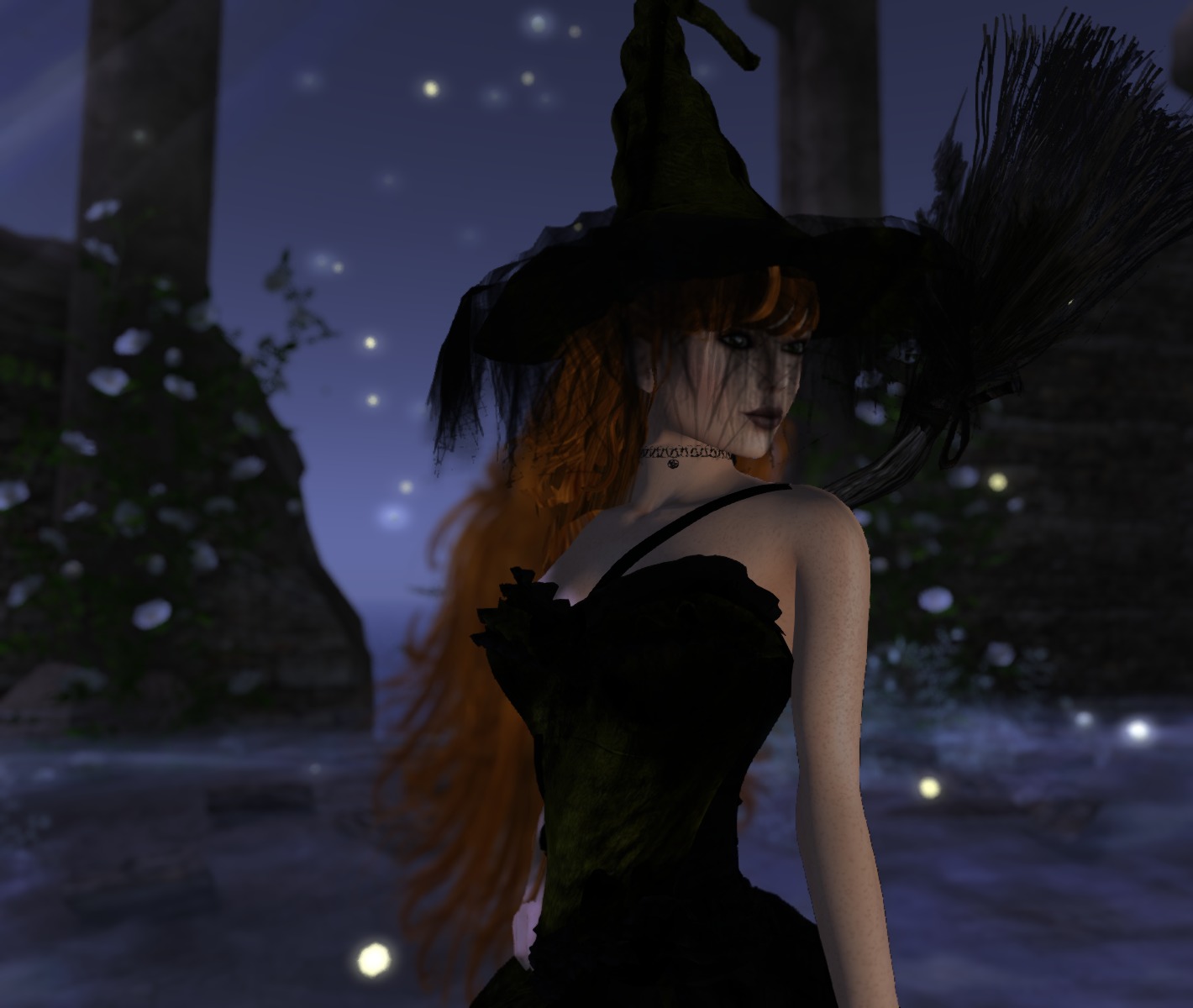 REIGN offers this beautiful little mesh choker in three varieties.   While the name is "Tattoo", it's not a tattoo, it is a lovely little bit of mesh!   I've shown both below — "Spellbound" with a pentacle charm, "Deathly" featuring the Deathly Hallows.  I can't decide which I like best, but each comes in black, gold, and silver.  And best yet, all three metals for each of the two charms is included for one lovely little price!
And whatever you do, don't blink.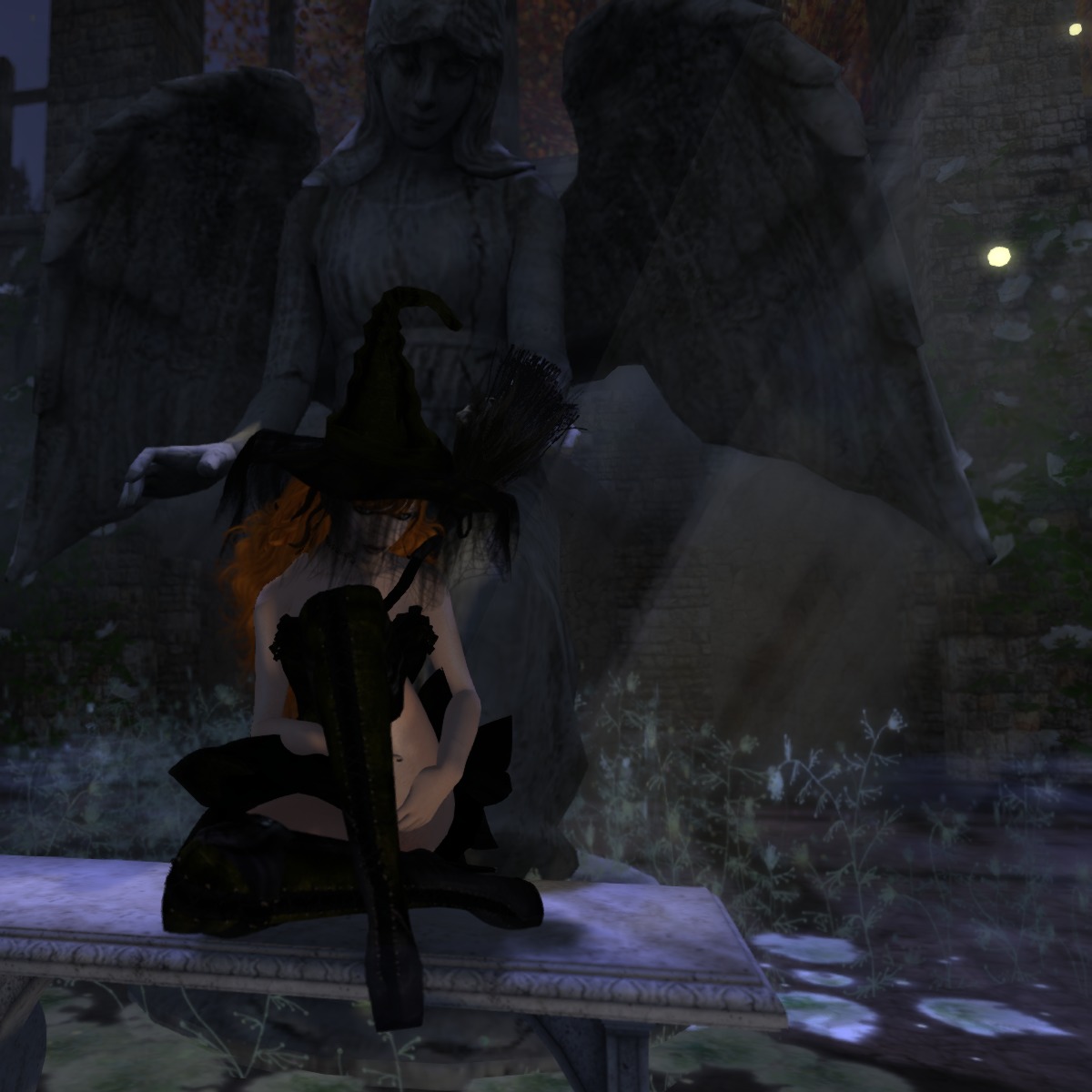 Unsurprisingly, Pixel Box also offers an accessory kit that will give this gothy beauty a steampunk bent.  It's definitely worth checking out!
Mahalo!  A hui hou!