This is the second outfit I picked up from Ana Markova thanks to my wonderful Aeon 🙂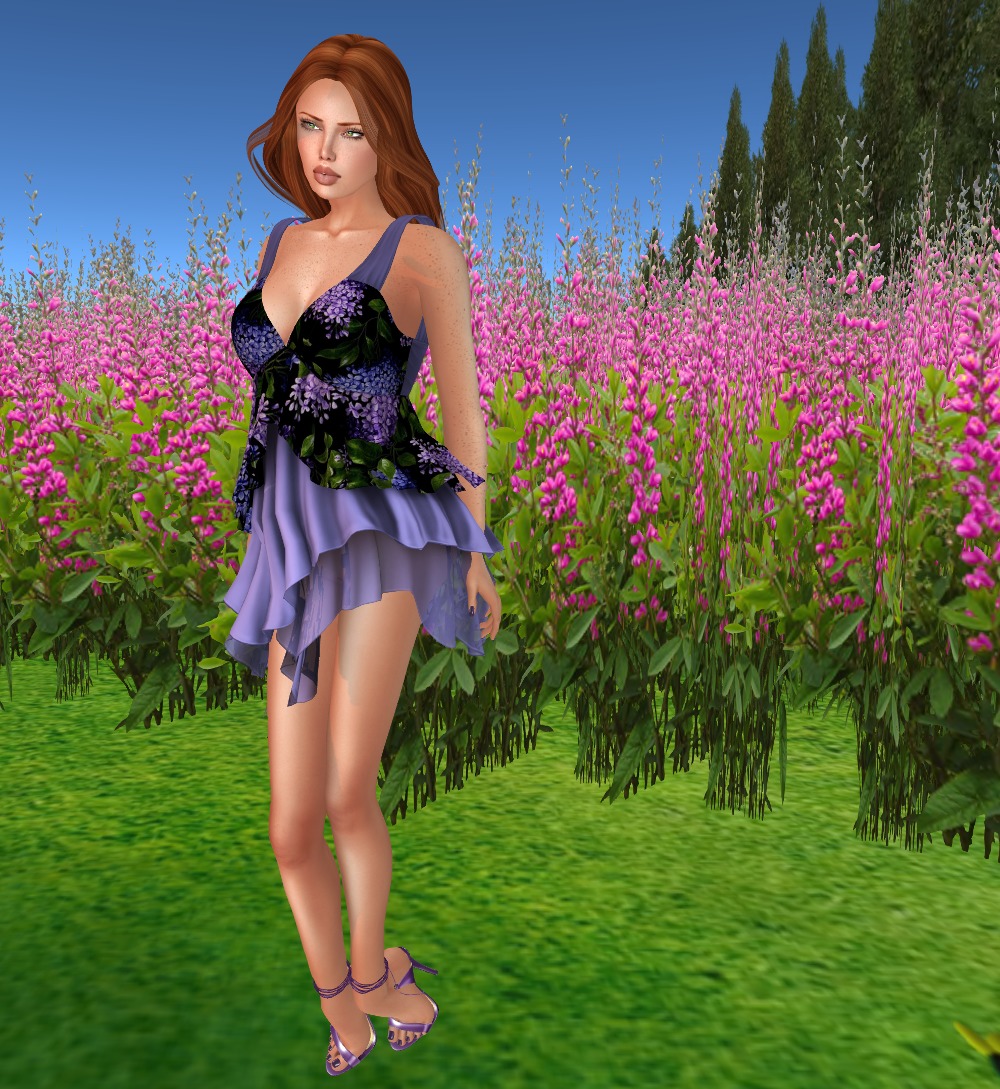 This one is in standard mesh sizes and has specific fitmesh sizes for Maitreya and Slink Physique.  Yay!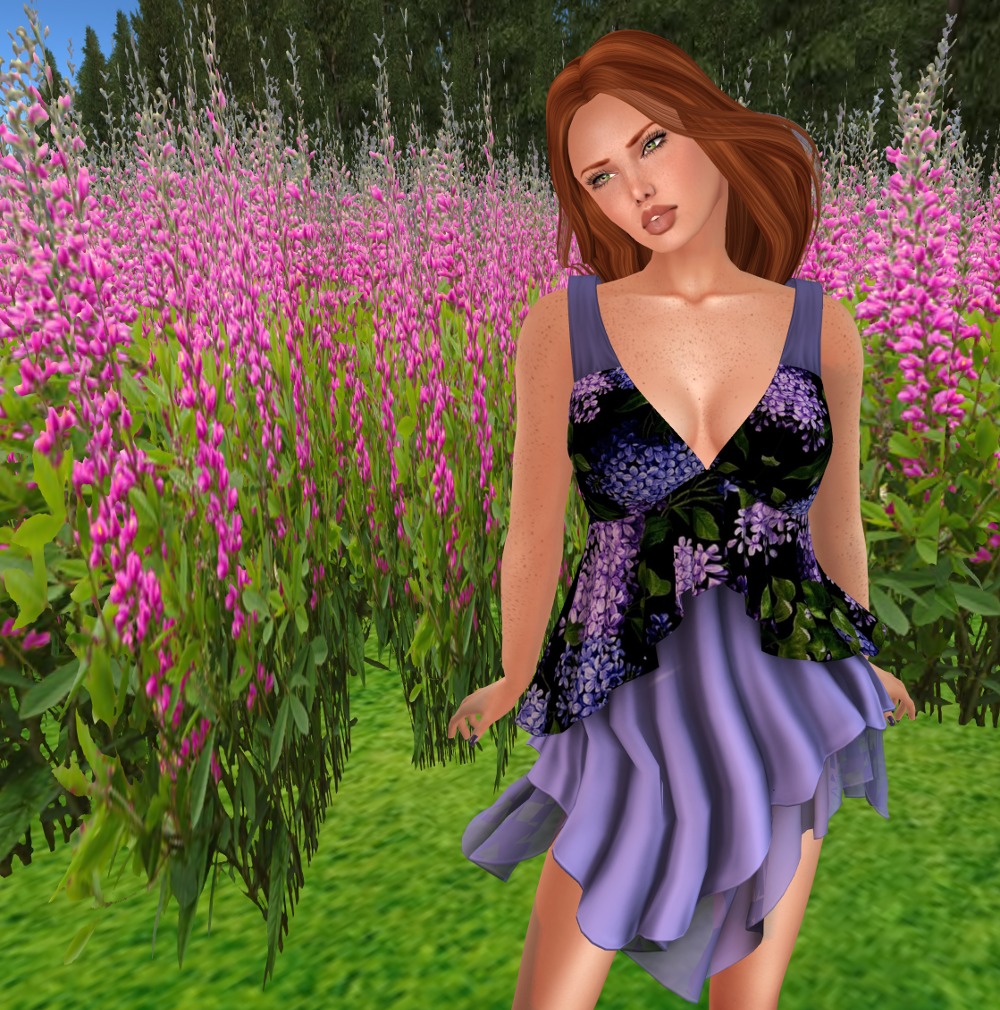 I want to highlight the creator of my skin again too.  Lumiya Rae, owner of Lumae, makes fantastic skins at reasonable prices!  This is the freckled option of my normal Adore Peach Bare skin, the one I wear every day.  When I'm not being all formal and hiding freckles under makeup, I wear a freckle tattoo on my face to add some interest.  I'm not really the pale freckly one (that's Aeon) so I generally wear a non-freckled skin.  But I was playing with this option of the skin for the face freckles the other day, and I thought I would show you a close-up so you can see just how good Lumae skins are.  I highly recommend them!