Here is the third outfit I selected from Ana Markova.  Such wonderful work!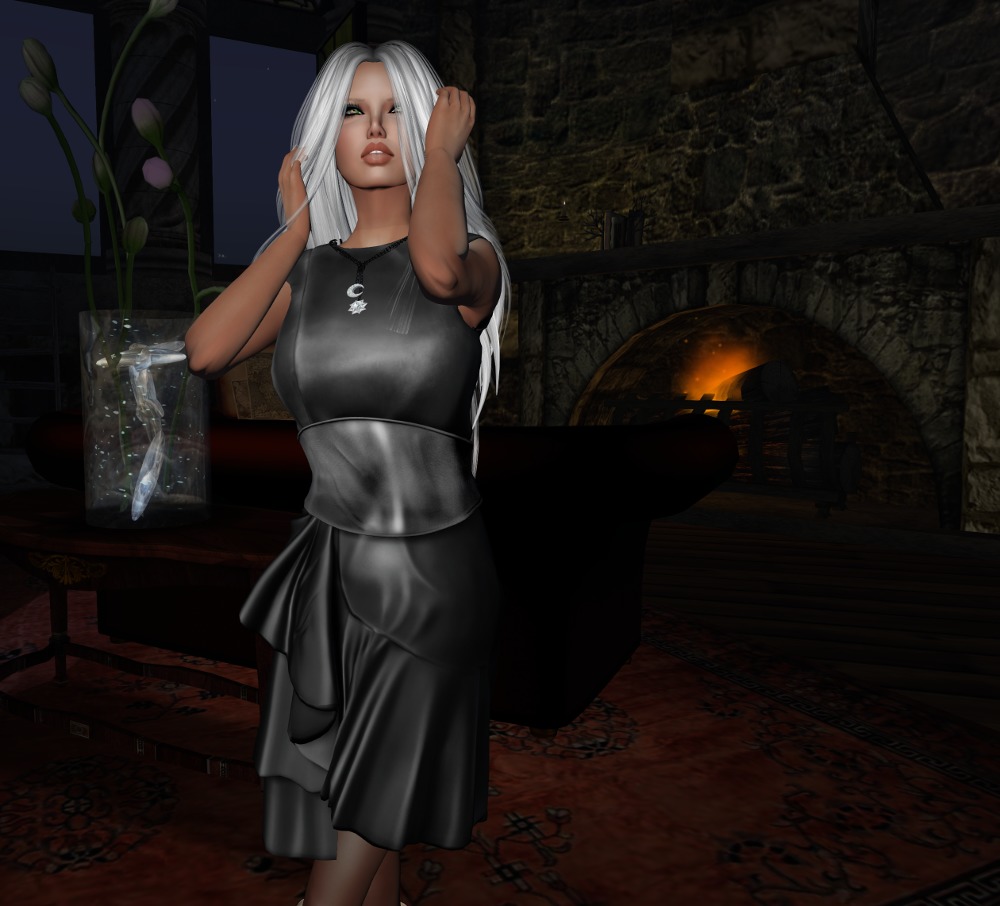 This leather dress comes in standard sizes and a one-size-fits-all fitmesh version, which is the one I'm wearing here on Lara.  Goodness I love finding locations, and this dress, especially after I matched it with the necklace, started prompting me to find a location that suggested witches and magic.  I have a landmark folder that I store locations in for photos and I knew I had the perfect one in there!  And yes!  And as a bonus, everyone has rez rights there, so it's easy to do a pose stand and lighting.  I love how some people are so trusting!  If you come across sims like this and take advantage of them for photos, make sure you clean up your objects before you leave, so that the owners will keep them set so people can rez in the future!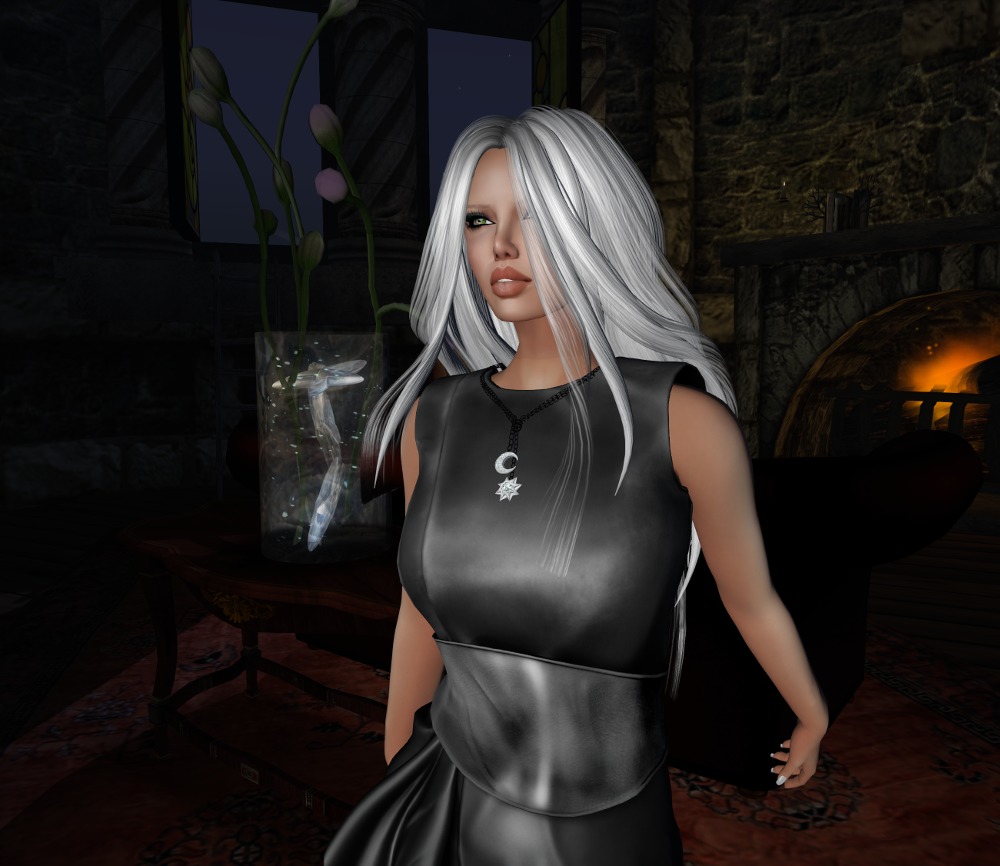 The detailing and textures on this are excellent.  You can't see it as it's hidden by my hair, but there's a zipper detail down the back of the dress that's just amazing.  Another wonderful outfit from Ana!