Recently, Aeon and I had our second wedding anniversary.  Rather than dithering over gifts (I made her one last year) we got each other gift cards to a couple of our favourite clothing stores.  Aeon gave me a card to Ana Markova Designs, whose stuff I just love (Aeon knows me well lol).
Here's the first of three outfits I got, a truly eye catching design, I think you'll agree!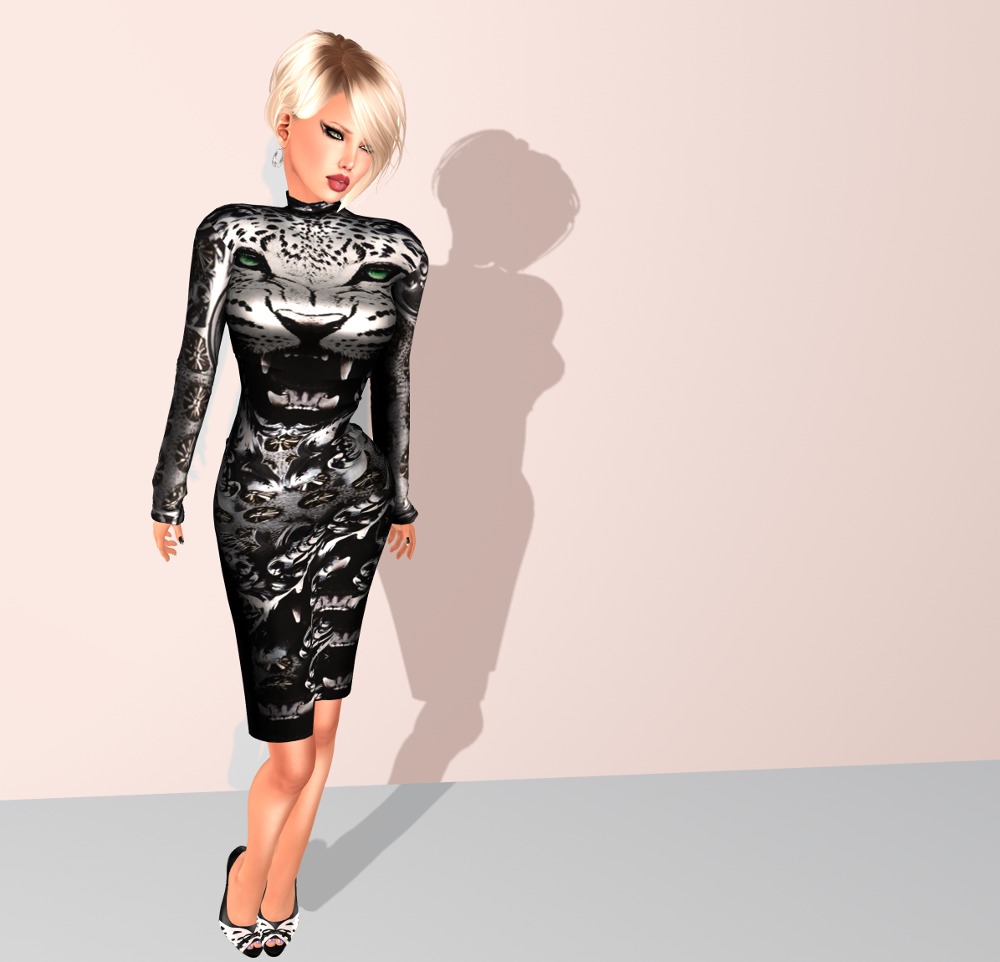 The dress is in standard rigged sizes, but I had no trouble wearing it on Lara with only one tiny issue at the neckline, which isn't noticeable when you're walking around in it.  One note here: the sleeves are designed to fit Slink or system hands only, so if you wear Maitreya hands, you may have to revert to system hands (shudder).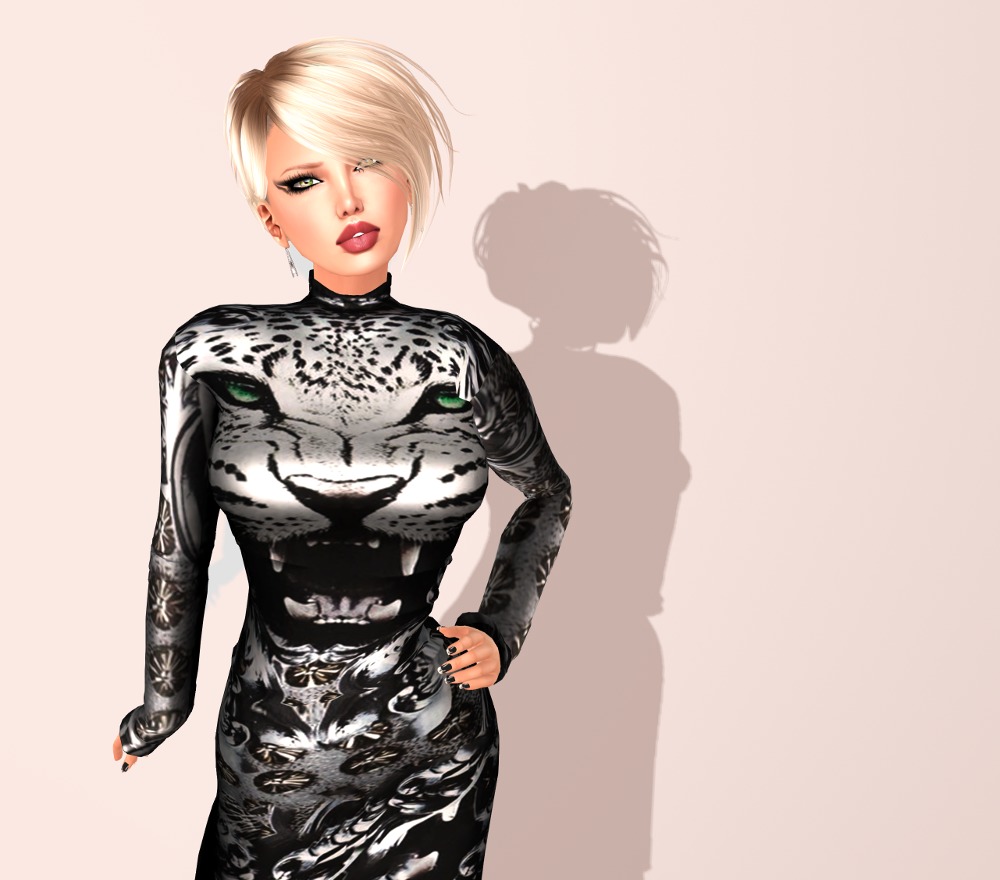 And yes, I've gone blonde for this.  I spent a lot of time looking though my hairstyles as I wanted something short so as not to cover up the design of the dress.  I've sported this hairstyle before, but in my normal red.  And that's what I started out in, but when I came to shoot the pictures, the contrast detracted from the dress design.  So blonde it is 🙂